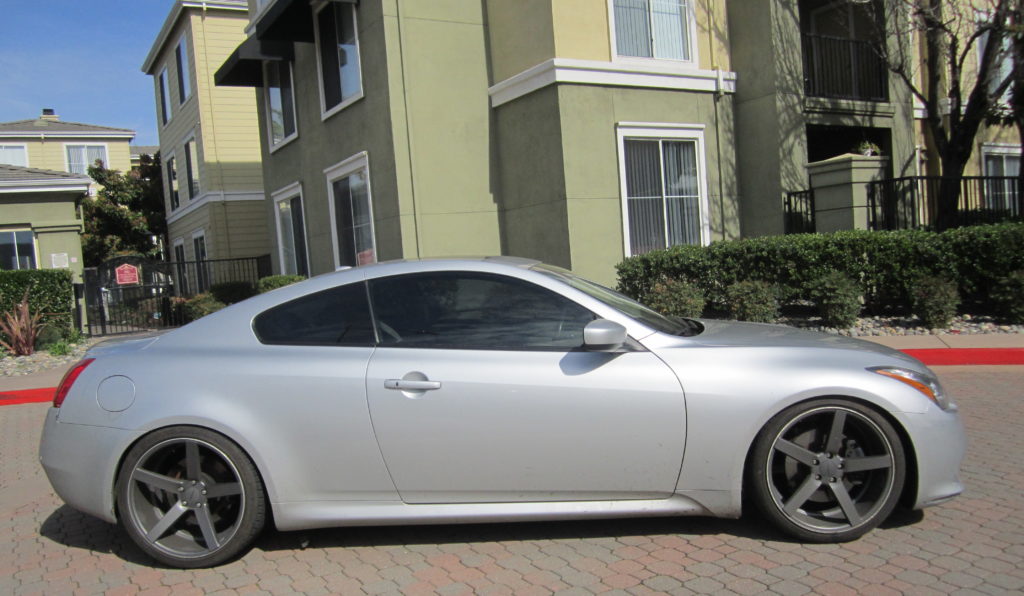 We met Rich G when he called us about the suspension on his 2011 G37 Sport Coupe.  After visiting a wheel shop to get new wheels/tires installed he reported the car was bottoming out and felt very unstable. Rich sought out a specialist (sound familiar?), called ZCG and met with Rob to assess the car. We put the G up on the rack and noticed installation of very aggressive H&R lowering springs. The springs and aggressive wheel/tire fitment made the car bottom out and also cause excessive camber wear.
We immediately changed the springs to a set of Eibach progressive rate units which are fantastic for a car that just wants to be slightly lower and enjoyed as a daily driver.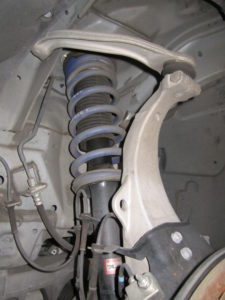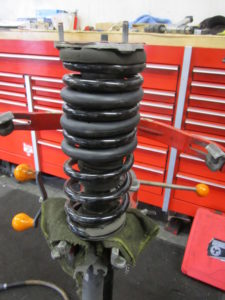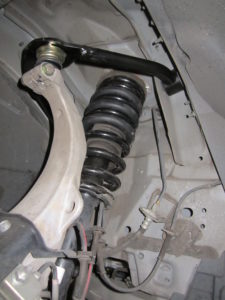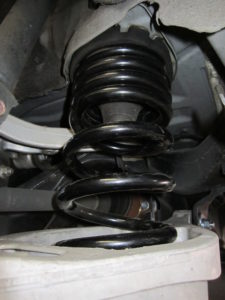 The wheels were wrapped in new Hankook v12 evo S2 tires and SPC  F/R control arms help keep the suspension properly aligned. The G still has a nice stance: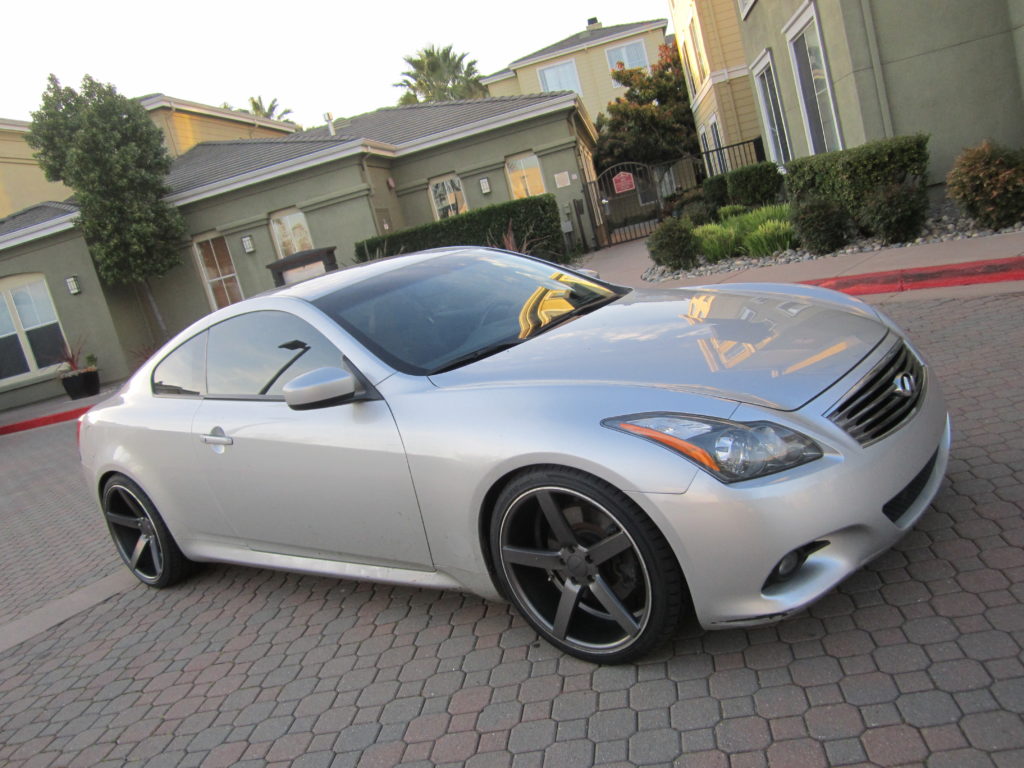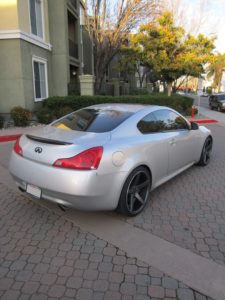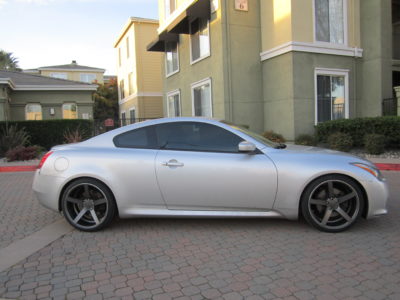 Rich's son is a younger fellow and removed the rear muffler so we put it back on for Rich. If you are going to wear tires like an adult sports car…it might as well sound like one too:) After the G was sorted we heard from Rich a few weeks later and he was super stoked with the way the car rides.  He was also happy to report perfect tire wear too.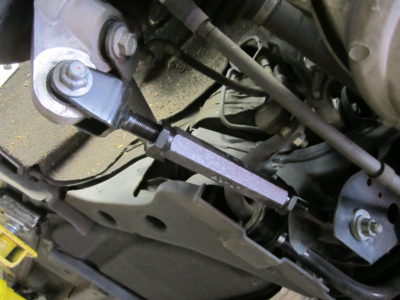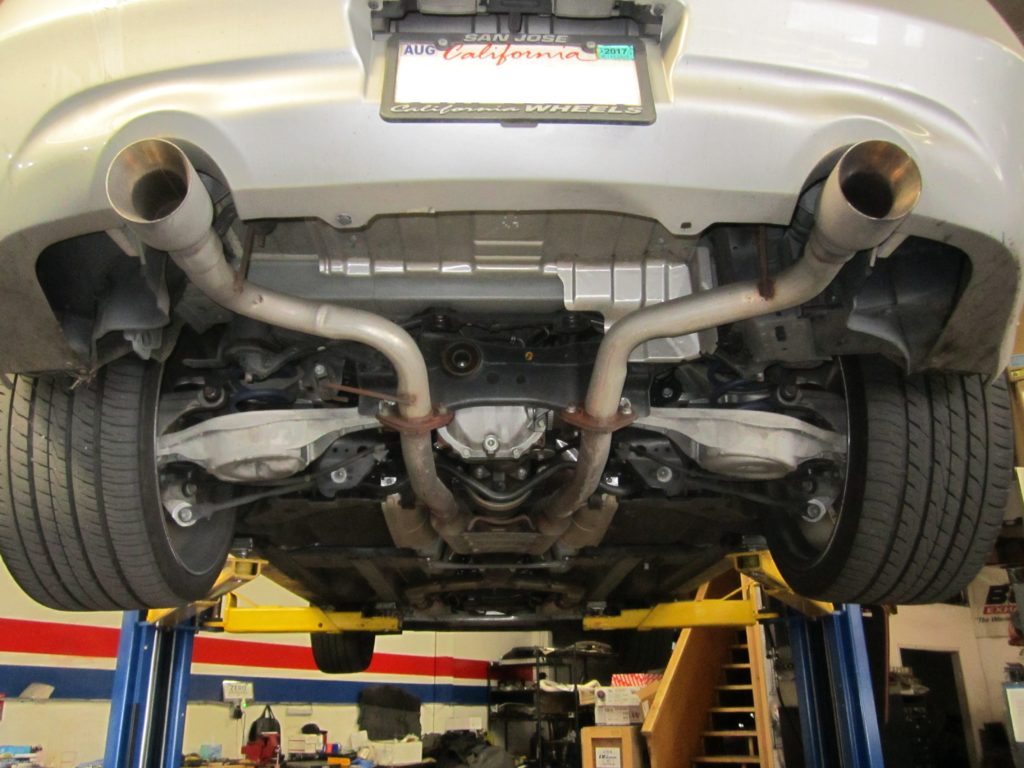 So here we have another great example of the specialty shop working for you! Enjoy The Ride, Rich!