The first time I saw this pretty Datsun 510 was at the BlackHawk Nissan show last year, but I never met the owner. Fast forward to the TurnZ event in June. Finally spoke to owner, Matt G about his car very briefly. And only 2 weeks ago we hung out at the JCCS show and drove back up to Norcal together for almost 400 miles…I had to share his 510 and the story behind it with you.
This 510 was purchased on eBay in 2005, and during the 4 years following has undergone a complete restoration. Virtually every nut, bolt, bushing or seal has been replaced with new or like new used parts. The normal body rust that existed was
replaced with like metal, welded in place and rust proofed. The body was then seam sealed and rust proofed from the inside out and professionally prepared and painted by
William's Auto Body
. All work done by Matt except for a few things!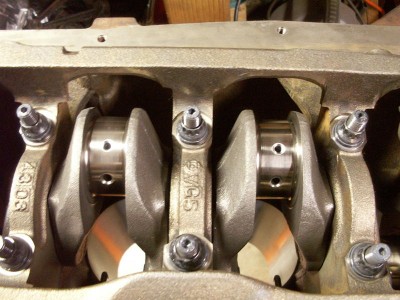 The drive train and brakes were improved over stock equipment and a 1995 240SX 2.4L(KA24DE) engine and transmission where swapped in and a Greddy turbo kit added. Matt prepped the engine with oversize 9.0:1 forged WiseCo Pistons,  Forged Connecting Rods, and the head received a mild port and polish and early 1992 Intake and Exhaust Cams (longer duration).  ARP Head and Main studs, and a Cosmetic Metal head gasket keeps things tight.
The Greddy Turbo Kit(12psi) is made for the 240SX.   Custom piping, a proper recirc'd BOV, custom BMIC(that's right bottom mount!) Bell intercooler with super trick air scoop (spring loaded for driveways, speed bumps, etc). The exhaust system is 2.5"  done in stainless by none other than Dan Gallmeister of DGR Fabrication and is finished by a dual-tipped Magnaflow muffler. Fuel duties are handled by custom bent 3/8 " aluminum supply and return Lines, 300zx in-tank pump, Aeromotive regulator, and Nissan 370cc injectors.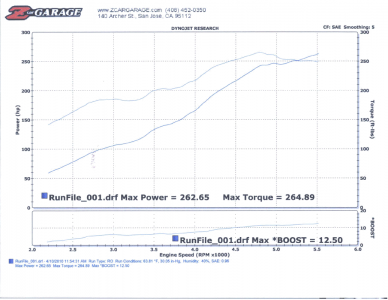 Matt's hard work paid off when he dyno'd the 510 at ZCarGarage on one of it's Dyno Days. It made good power, spinning the rollers to the tune of 262hp/264tq to the wheels!
~300hp in a 2000lb car must be fun:)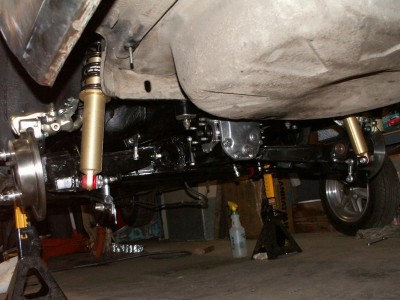 To put all the power to the ground Matt modified the suspension both front and rear. Up front there are Energy Suspension bushings, 280ZX Struts with Tokico adjustable coilovers and adjustable camber plates.
In rear,  a penultimate rear crossmember with Proshock adjustable coilovers.
Braking is accomplished with 4-wheel discs, 280ZX fronts with vented rotors and 280zx rears with solid rotors. A 280ZX 15/16" master cylinder and custom e-brake handle complete the setup.
When we drove down from JCCS show I noticed the awesome stance on Matt's 510. Great job restoring it and driving it because DATSUNS are driven!