Gary R.'s 280z restoration continues. Our last report described the extensive metalwork rehab to the unibody, detailed HERE.
The brake/fuel lines along with itemized nuts/bolts are ready to be zinc'd in either gold or silver plating.
Having spent money on the paint and bodywork, protecting the underbody was a must for Gary's restoration. To keep rust away the next step was sealing the underside and interior bare metal areas with POR-15. We have heard positive things about this product and its rust prevention in vintage restorations. Once the inside was coated we undercoated the entire bottom of the Z.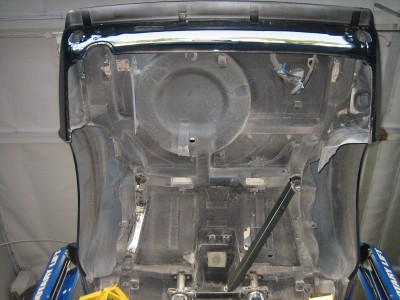 After a day of drying it was time to install coil overs and the amazing
ZCG BigBrakeKit
The wheels will be 17″ Panasport C8s custom built to ZCG specs with a 255/40/17 tire on a stock-flare 280Z chassis! Awesome!!
Next chapters will be the wiring and the mock up of the driveline.  Look for more chassis/running gear photos later this week!
Stay tuned..
Long Live the Z!
Rob