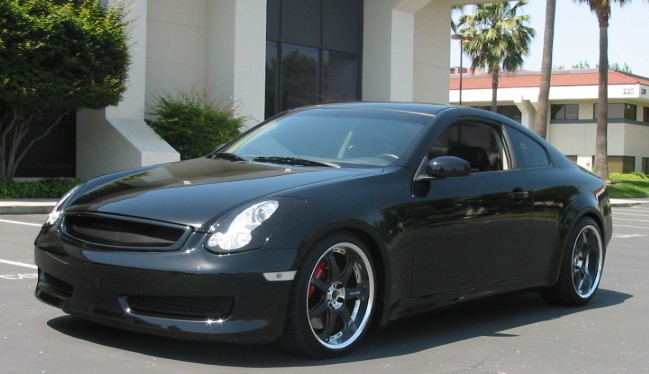 Gary S. must have an affliction for Nissans that are fast, black, and modified. This 2006 G35 Coupe has just 13k miles on the clock and it has been tastefully modified to the tune of 500+rwhp. He is also the owner of the black BEHEMOTH RB28 240z, and brilliant S14 240sx (not black) that I will report on shortly. There has got to be another black, high hp Nissan somewhere in his garage

Besides owning fast Nissans Gary is quite resourceful and creative. Notice those ZCarGarage-themed barstools in the shop office? See a bunch of hard to find JDM pieces on wall? Thanks Gary!
When we last heard about Gary's G35 it was making 470whp/470tq on 91 octane with the APS TT kit. The built engine comes from Rebello Racing and uses JWT S2 cams, 650cc RC injectors, 3.5″ downpipes and a JWT flywheel with HD clutch.
We were having trouble holding the boost level steady so upgraded Forged Actuators(13.5psi) and an HKS EV6 Boost Controller were installed to keep it in check. UPREV tuning with a PMAS MAF showed that stable boost = BIG HP and TQ: 513hp/509tq to the wheels!
Here is a short video clip(more to come) from one of the tuning sessions:
When Gary isn't driving his amazing S14 he swaps out for this big, black machine with massive Stoptech brakes gleaming through gunmetal spokes of the Volk GT-7 wheels. Gorgeous .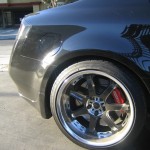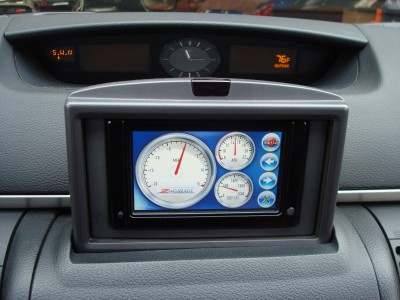 This is the year that Gary will finally drive the long awaited BEHEMOTH so keep following the blog!