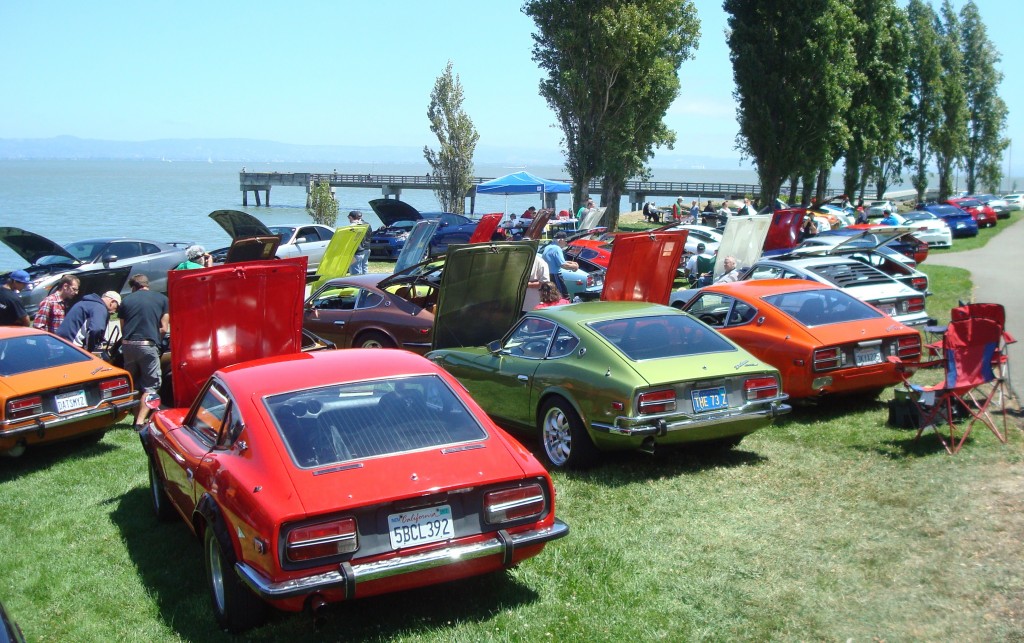 We had a great time today at the ZONC Brisbane Nissan/Datsun/Infiniti Extravaganza! Early morning fog burned off and gave way to a spectacular sunny, warm day near South San Francisco, CA. Our caravan to the show from ZCG was only four cars deep but we still enjoyed the ride: Mark's '66 Datsun Roadster, my 67.5 roadster, Tom N's GTM 370z, and Gary's screaming 1971 Skyline: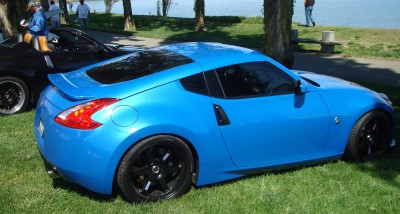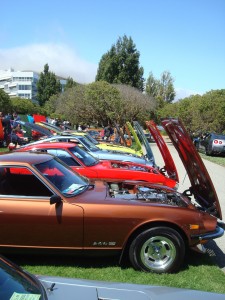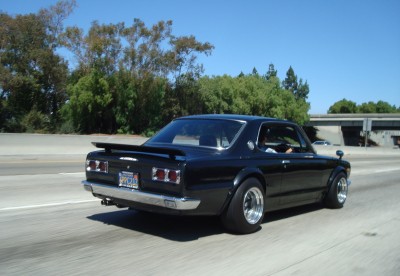 Cars were parked on lush lawns of the Bay Trail just at the edge of Brisbane Marina. There were plenty of Z-cars to drool over:  S30s, 280zx, Z31s, Z32s, Z33s, and Z34s. Oh, and just a few GTRs 🙂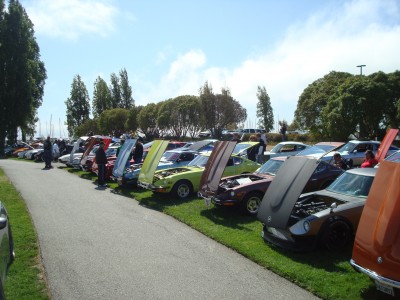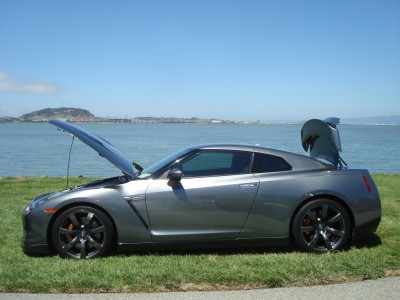 I'll take my Datsun 510 in some shade of blue please!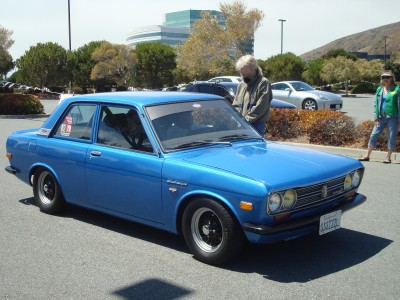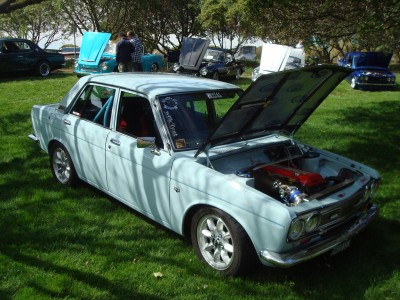 We had three Datsun roadsters this year. Mark's '66 1600 has a 2L (U20) drivetrain that has been turbocharged with EFI! Mark did all of the design/fabrication/install himself on this fully-restored custom: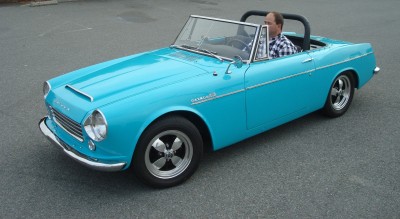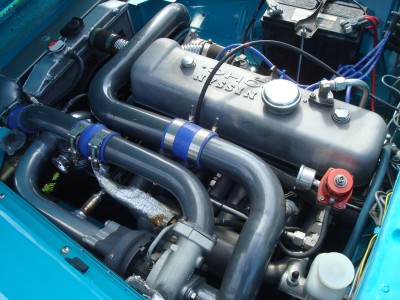 Mike drove his gorgeous 67.5 1600 that exemplifies how this car would look as it rolled off the showroom floor 45 years ago…with a few creature comforts added to make it an awesome driver: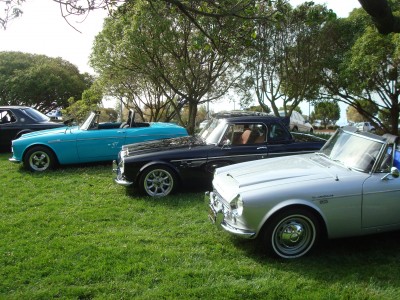 My favorite S30 was this totally modified 240z. It had little details throughout the car from chassis, engine bay to interior. Check out the firewall, hidden throttle cable(!), extensive carbon fiber, custom fuel cell in spare tire-well, tucked side-exit exhaust, just to name a few. Oh, and it's hard not to see that Rebello 3.2L on display: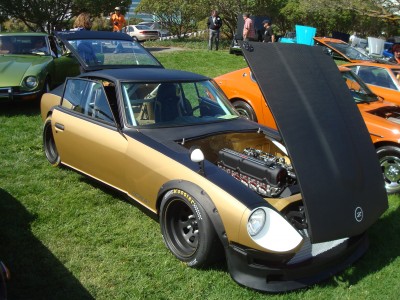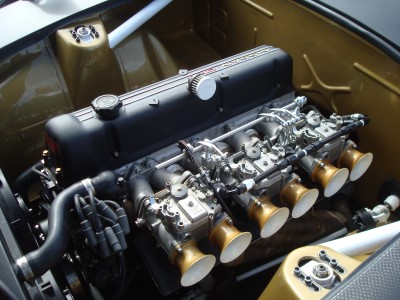 Kevin Neely rocked his uber-clean Z32TT and I spotted a cool rear diffuser on this wingless 300: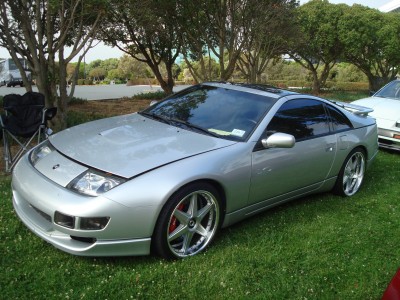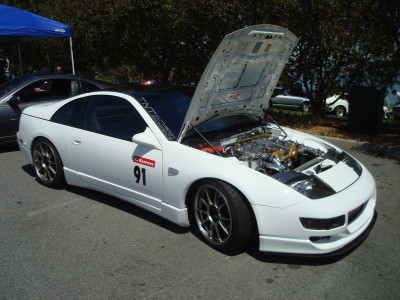 Dan F. displayed his "Track Rat" that recently got the full Vortech supercharger treatment at ZCG and host of other mods to keep the the rat(and Dan) happy on the race track and auto-x courses: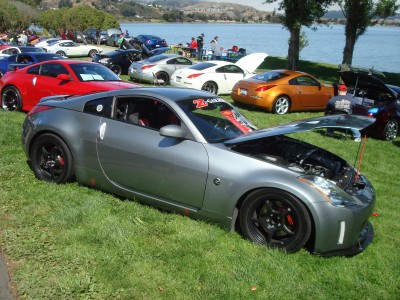 R33 Skyline GTR V-spec, anyone? This one had some eye-catching wheels and a clear timing cover on its RB26: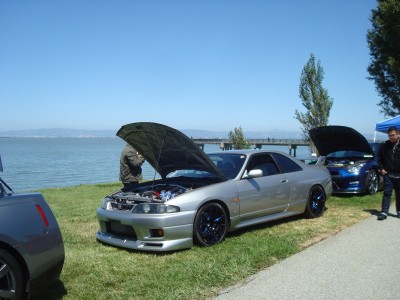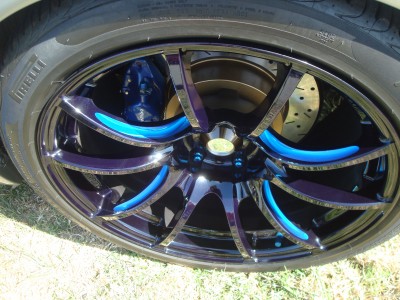 Even the parking lots had some nice J-tin including this odd couple: A Datsun 1200 and Opel, separated at birth?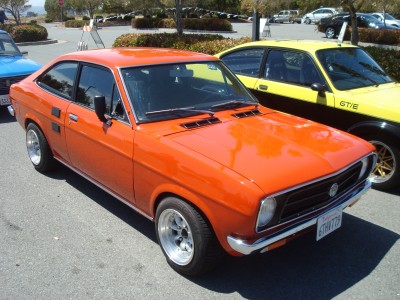 Here is a short clip of Gary's Skyline making sweet 3.2L L-series noise:
Big thanks to the ZONC staff for organizing the event!  Check out the gallery for more pictures!