Our good friend Anthony S. is a hardcore Datsun enthusiast and owner of this sinister 510 wagon. We first met Anthony years ago at the All-Datsun Meet at Mt. Shasta. He started visiting the shop frequently, driving this wagon all the way from Oregon to San Jose, CA and we attended many events together. Anthony built this 510 from the ground up himself, and it has been constantly evolving. He started with a rather unorthodox inline-6 cylinder engine, the Toyota 7M-GTE:
This single-turbo setup spun the ZCG dyno to almost 400rwhp! Anthony is a track nut and the 510 has seen many days running hard at Portland Int. Raceway. Suspension and brake modifications include Brembo calipers up front, a linked Ford rear end and massive 255/35 tires in front with 285/35 rears.
The car has gone through some serious development including a full 2JZ-GTE engine, rear-mounted radiator setup and larger fender flares–all fabricated by Anthony himself!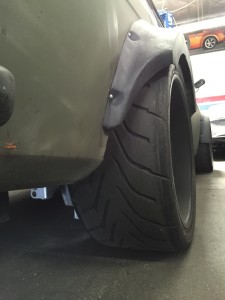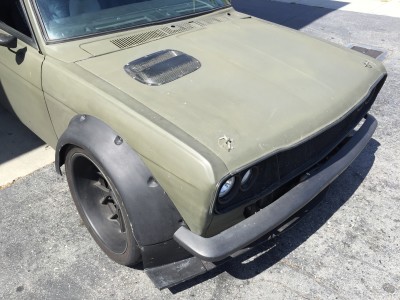 In his quest for more power Anthony recently visited us again for BC cams and Haltech tuning.   We started with a baseline of 399hp/332tq to the wheels. After the cams it made 447hp/347tq: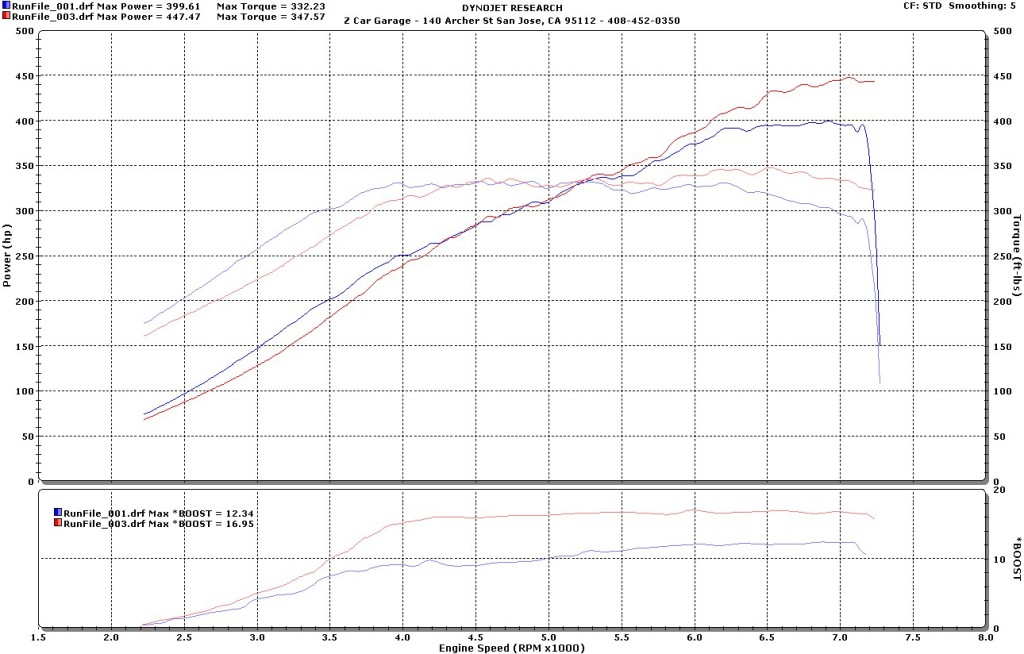 With Haltech tuning final numbers were 461hp/362tq at the wheels:
More pics of Anthony's fabrication work: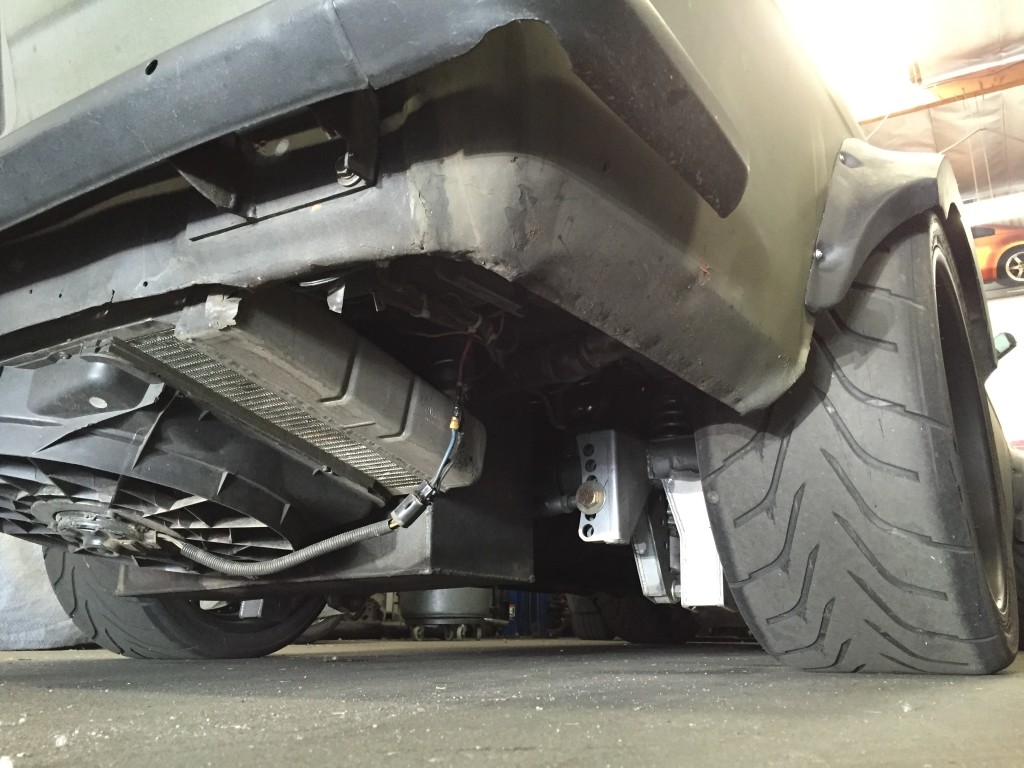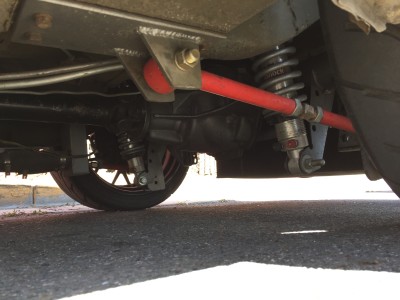 This Dime looks so sinister on the road with its gargantuan tires just barely contained by the fender flares, we love it!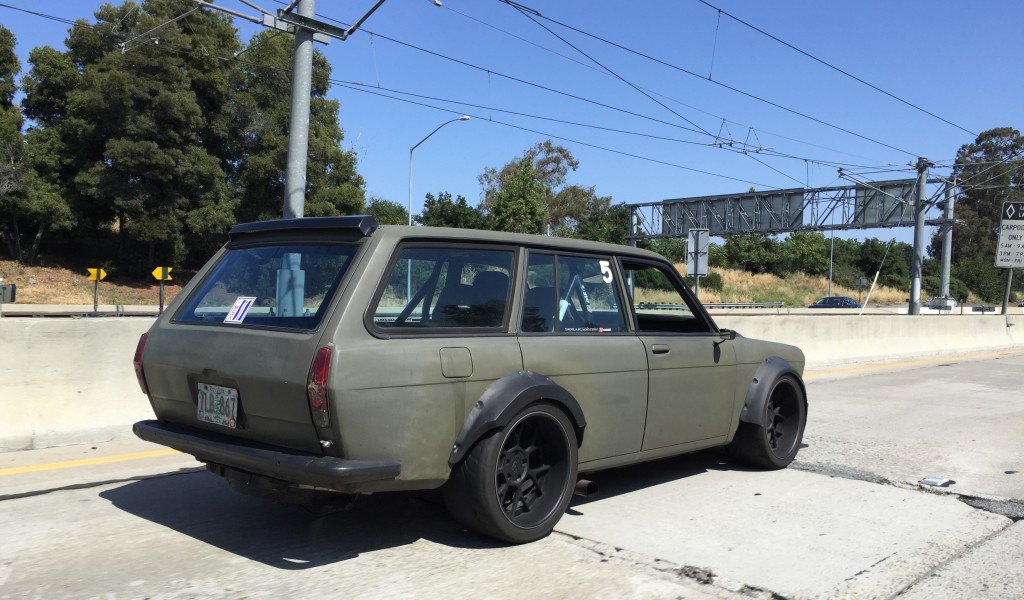 Thank you Anthony for letting us be a part of your 510 build!
Interested in seeing more pictures of Anthony's 510? Check the links below and Enjoy The Ride!
Anthony Gets Published
Happy510Day
America'sCoolestWagon