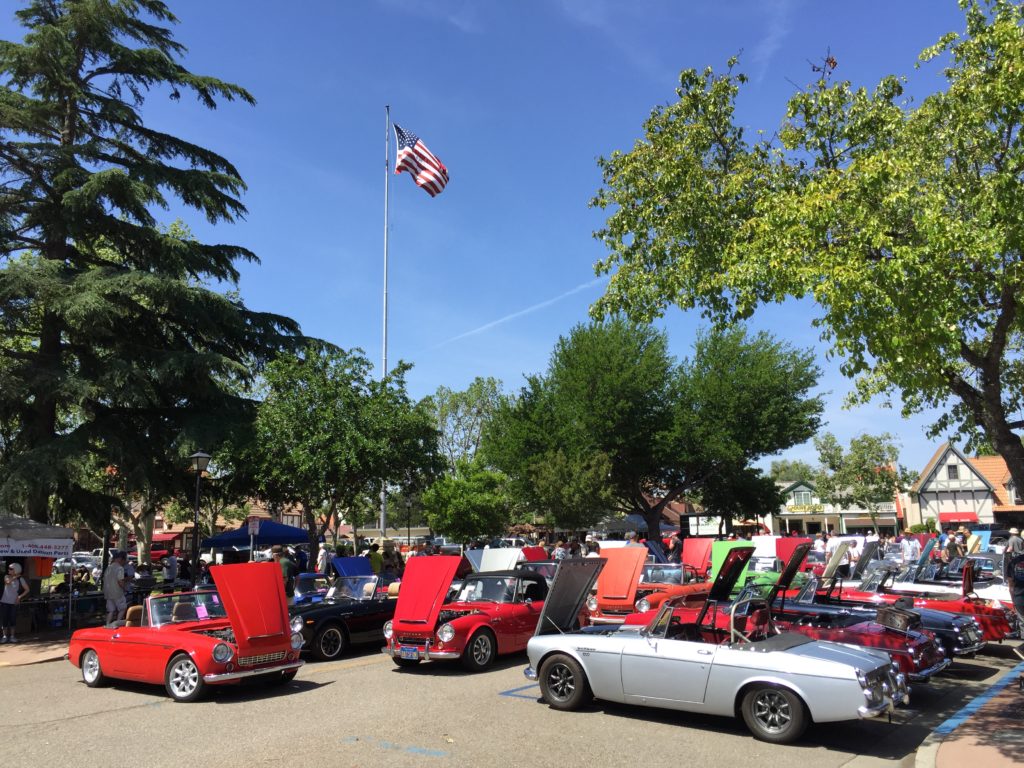 The 2017 Solvang Datsun Roadster show took place on April 22. Now in its 30th year, this event continues a tradition of uniting owners from all parts of the world in a little town just outside of Santa Barbara. There is something for everyone here: shopping, food, wine-tasting, outdoor activities, and in the last weekend of April an epic gathering of Datsuns!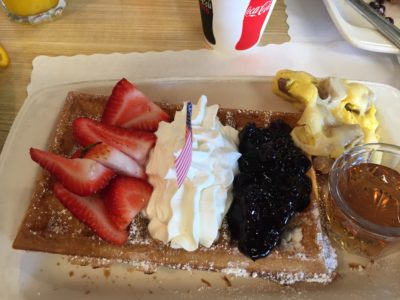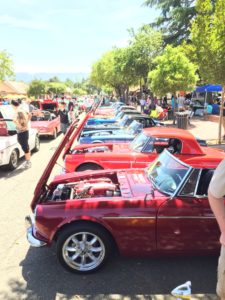 This year I was fortunate to bring my roadster and family to enjoy the weekend…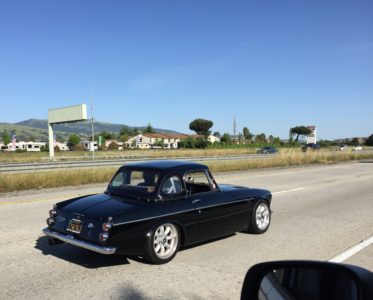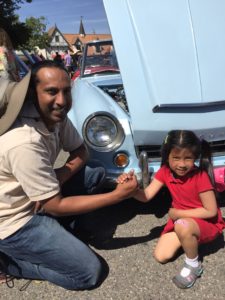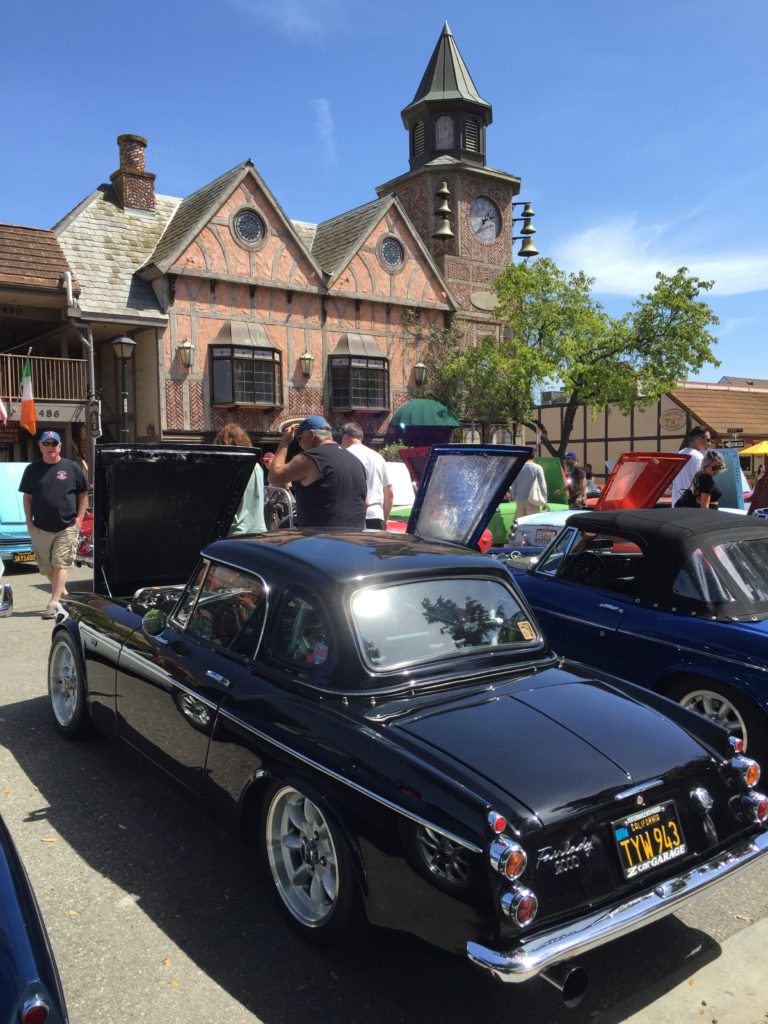 …and it was a fantastic show with perfect weather and close to 100 Datsuns on First Street in downtown Solvang: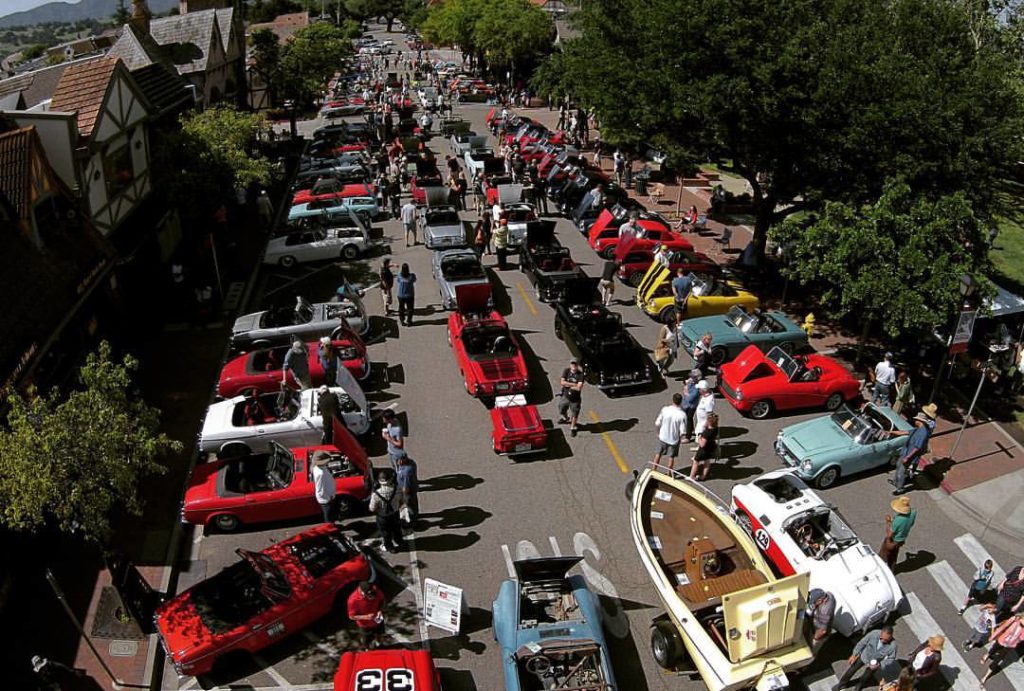 Photo: Michael Anderson
On to the cars! Here are some highlights from the day…there were only a handful of 1967 2000 roadsters this year. Some of these cars are considered the "cream of the crop" with full restorations or OEM levels of detail like Mike Young's SRL #266: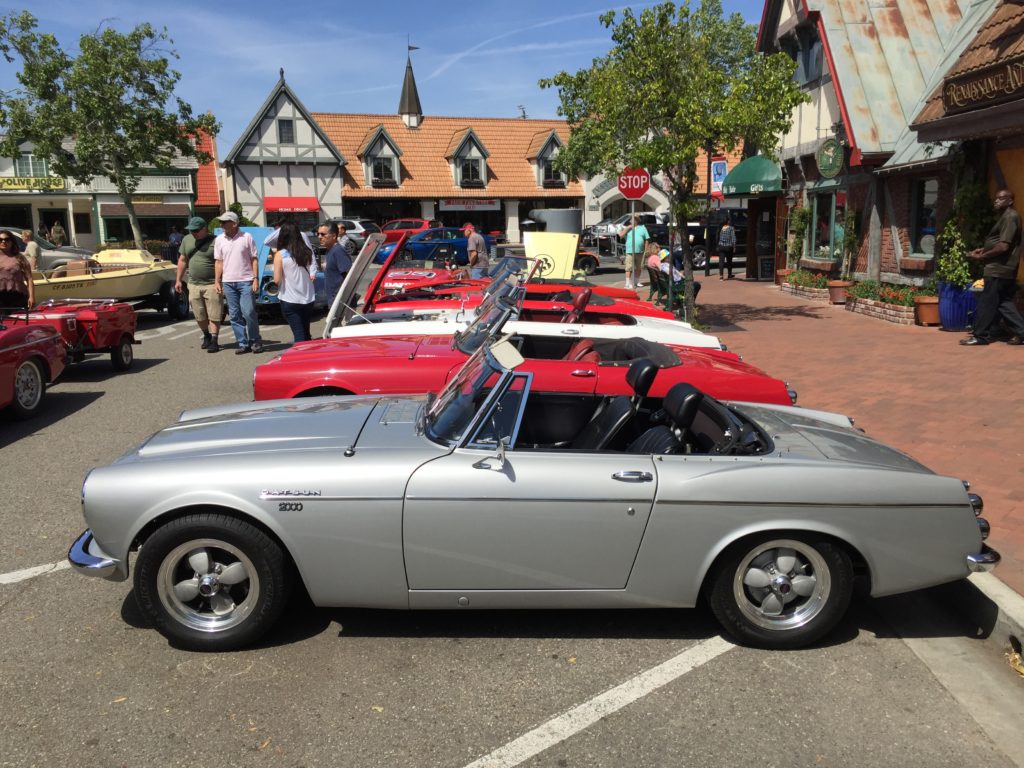 Winning best of show was this SR311 #0086, frame-off restored by Steve Pettersen: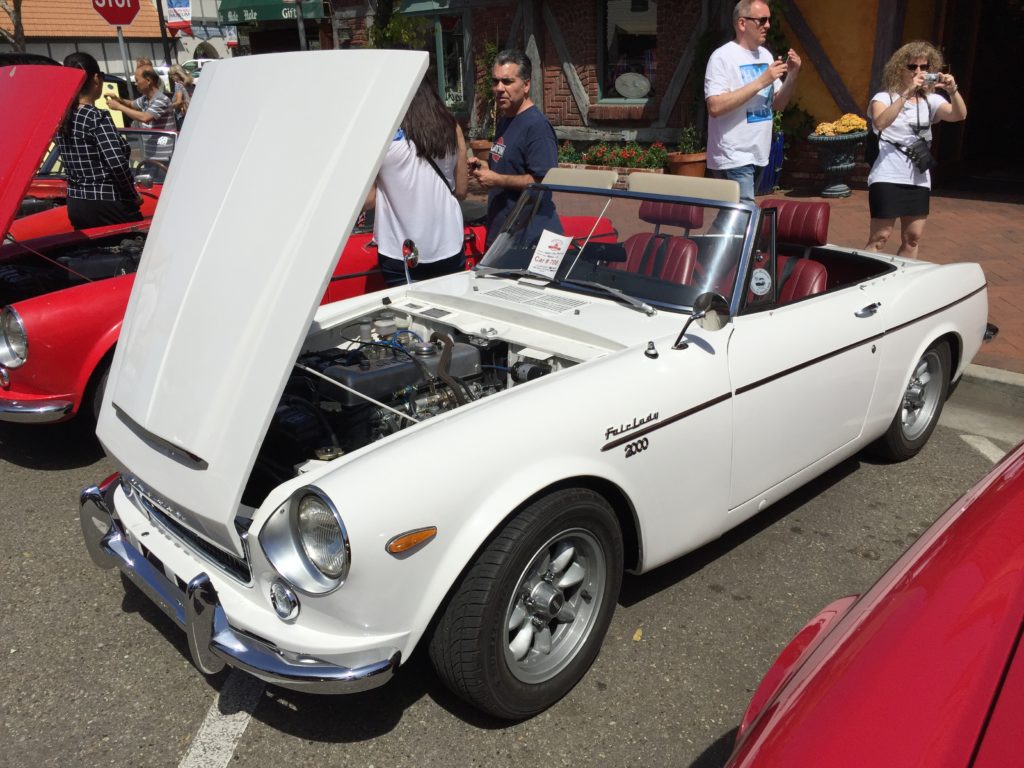 This Right-Hand-Drive model had neat details like Enkei Compe-8 wheels, rear parcel shelf bracing and a km/h speedometer: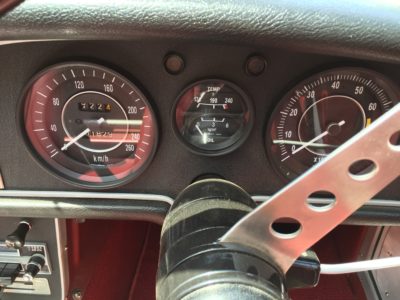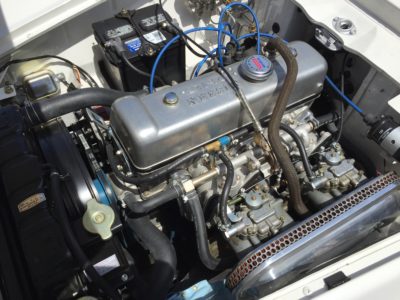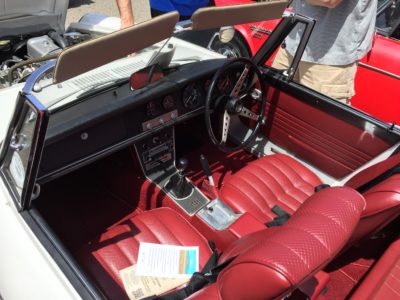 Roadsters were arranged by year and class, either stock or modified. The organizers did a phenomenal job of staging everyone!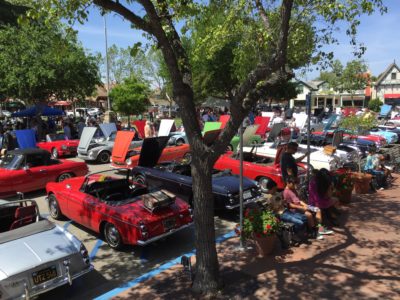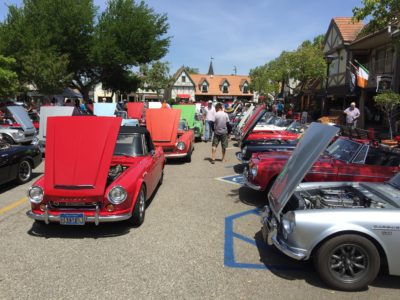 Going the Distance
The Solvang Show draws roadster owners from all over the US, and world! We can always count on Jim and Susan to make the trek from Sonora, Mexico in their '68 SRL with matching trailer.  Richard and Erika visited from the Netherlands and drove from Bellvue, Washington with their host, Ted Heaton. Catch their Roadster road-trip over on 311s.org.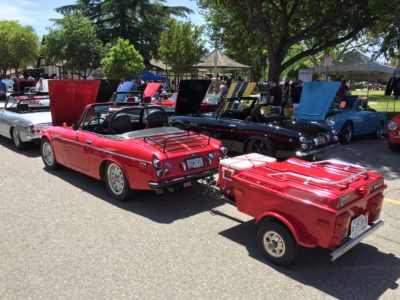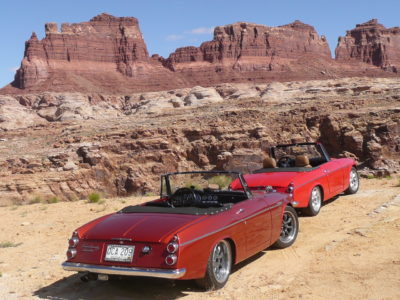 Stock is Good
Solvang showcases everything from pristine to highly modified examples of roadsters. These two early 1600s were very sharp with requisite whitewall tires, chrome-ringed gauges and classy red interiors: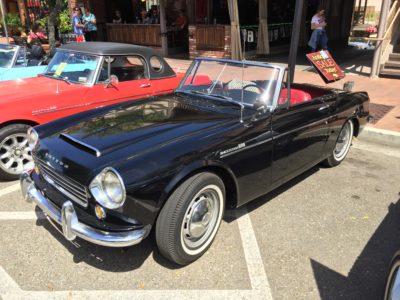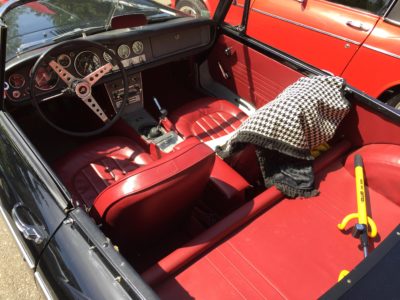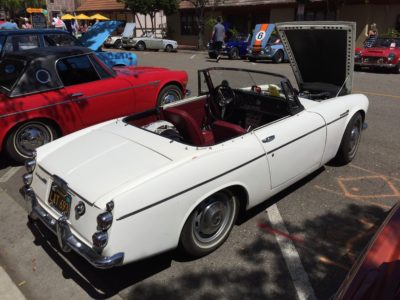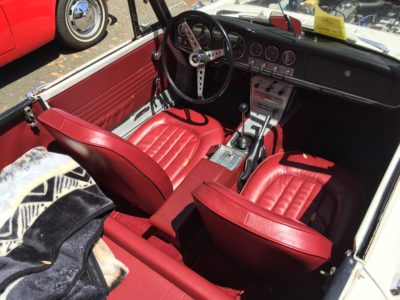 Sitting perfectly as a bookend to the low-windshield 1600s was Mike's 67.5 SPL.  With a Solex carb'd R16 stroker, factory (high) roll bar, red interior and Watanabe wheels this car is very tasty: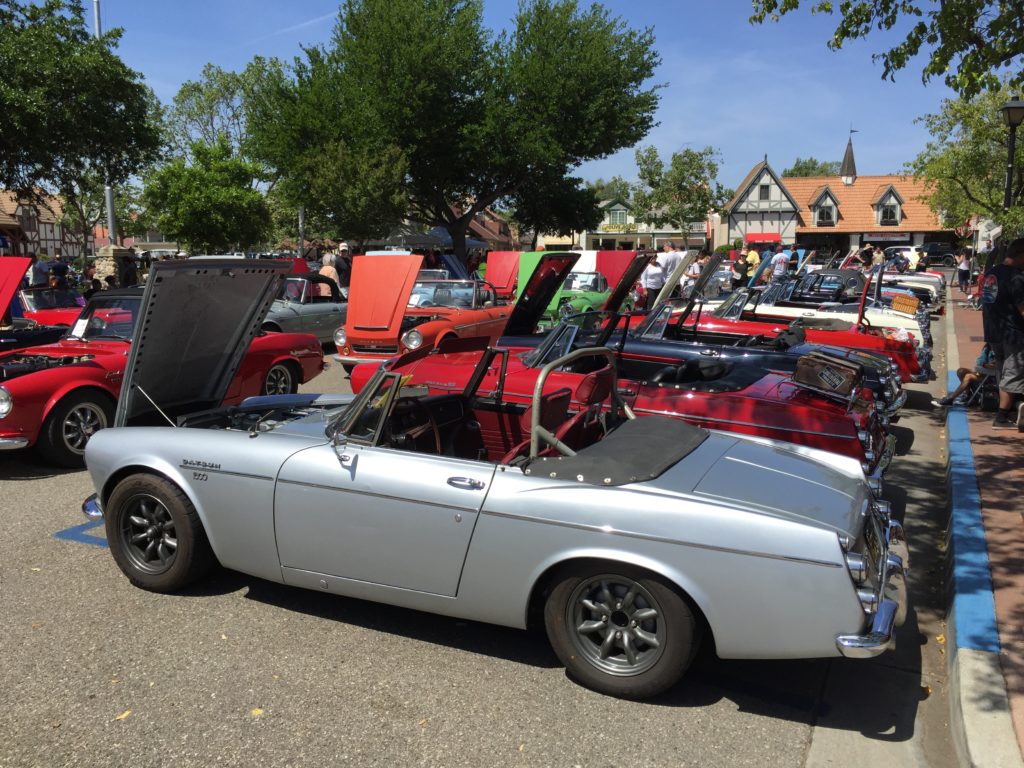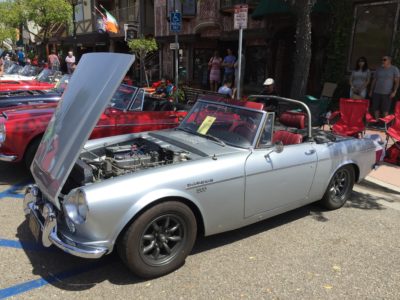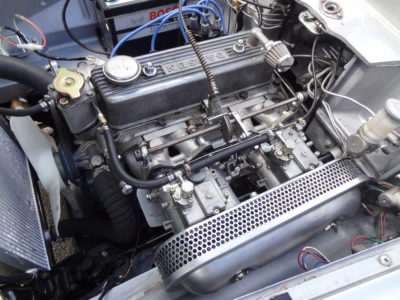 Engine Swaps
Like the 510 and Z cars, the Datsun Roadster chassis accept many engine swaps and several caught my eye this year.  It is worth mentioning that this year's show had the most SR20 swaps to date. I parked in a row of about 8!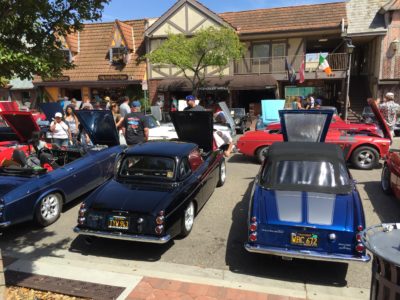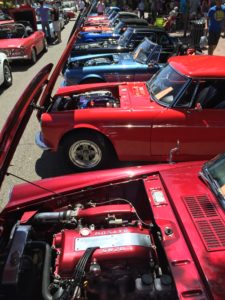 I first saw this VG30-powered '67 last year: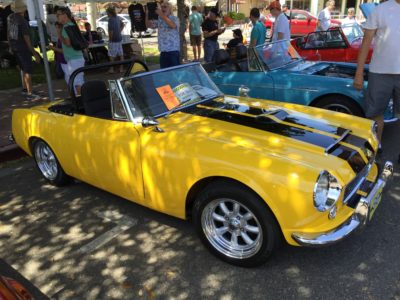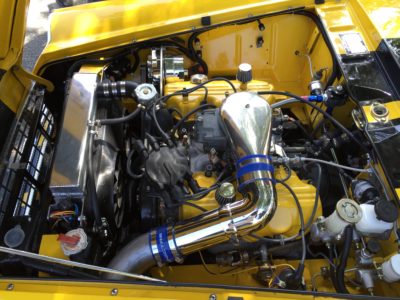 The S2000-powered '69 SRL made a return appearance and it still blew my mind. Such a clean, OEM-level install: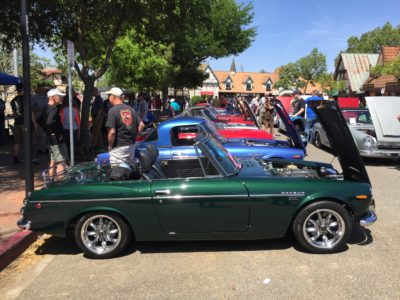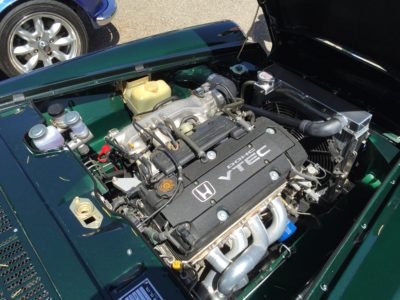 Two SR20-swapped roadsters deserved some further inspection. John Daly's '67 sported a neatly integrated A/C unit on the NA S15 and a factory-like hardtop. What I thought were SSR MKii wheels were actually "Migu" units. Note split front bumpers: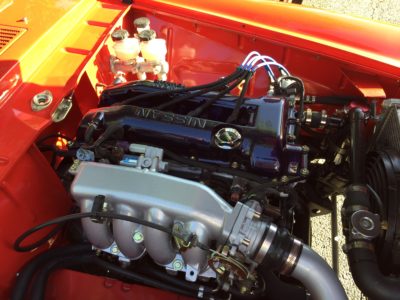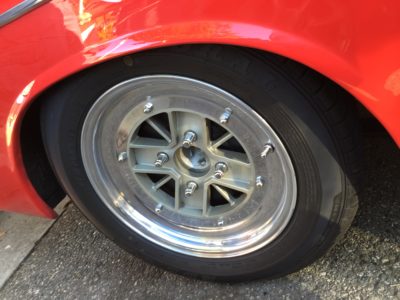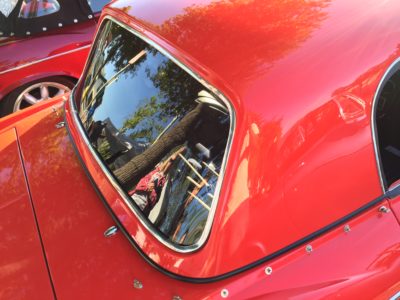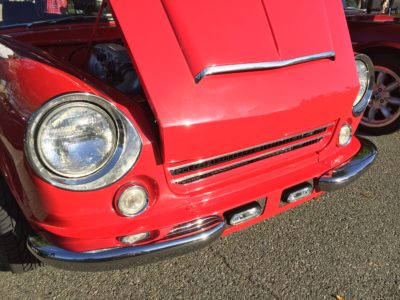 Kevin Desirello's '69 had a simple, clean aesthetic. S14 SR20,  Z32 brakes, RS-8 wheels and clever "SR20" badging were all nice touches: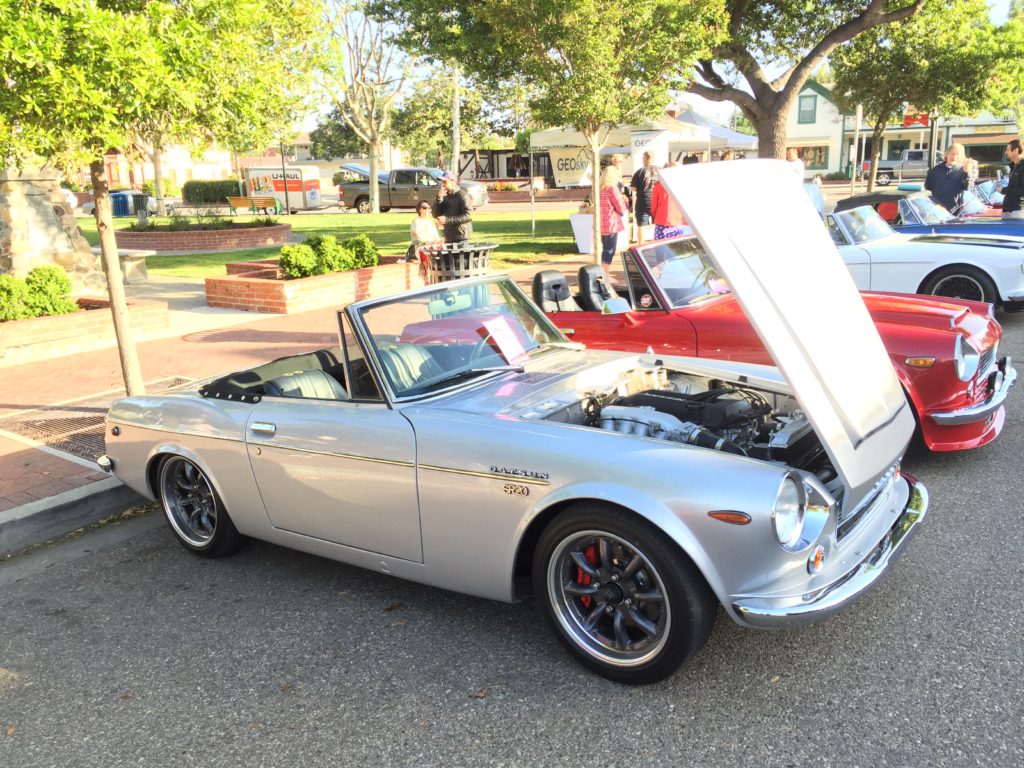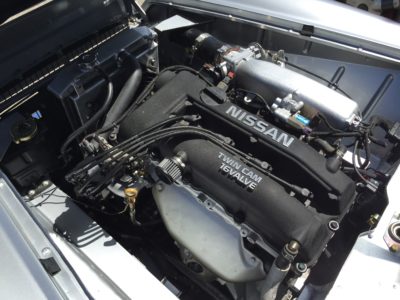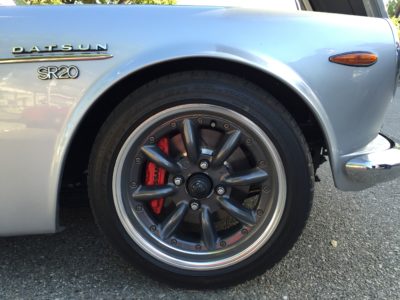 It is always good to see show favorites returning year after year with constant evolvement. Ted Heaton drove his Spriso Motorsports-built '66 all the way from Washington.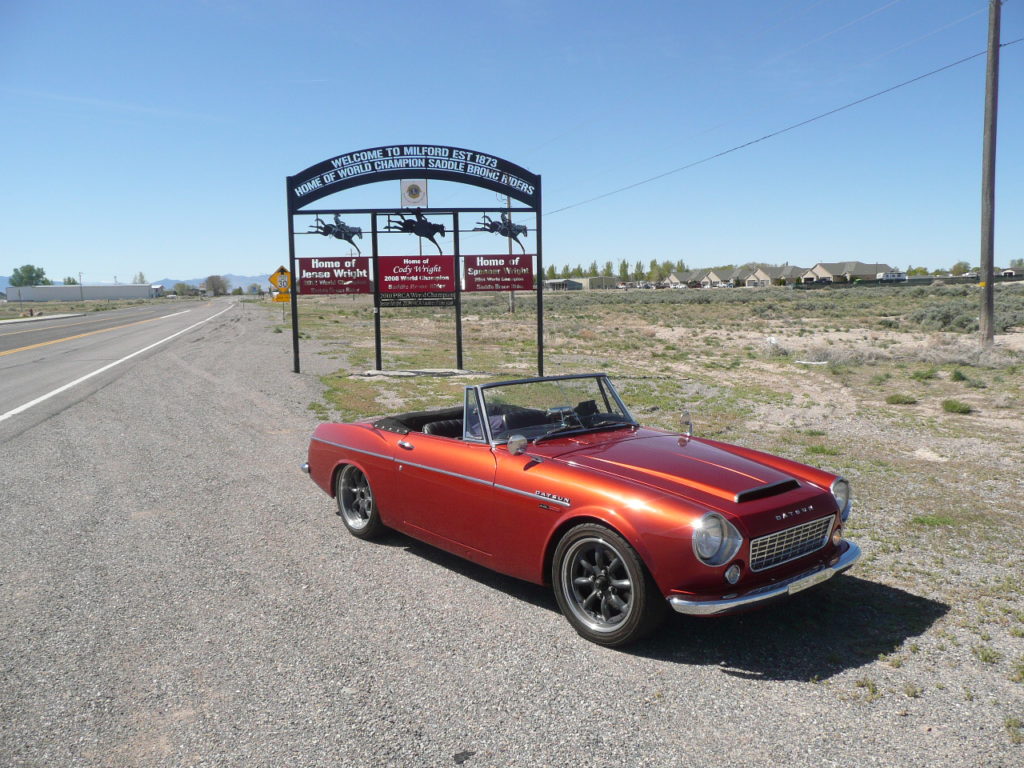 The Plymouth Prowler Orange beauty has an S15 SR20DET with 6-speed and Ford rear end. Other nice details include wide RS-8 wheels and Mercedes G-Wagen headlights! Ted was very proud of his power-adding badges :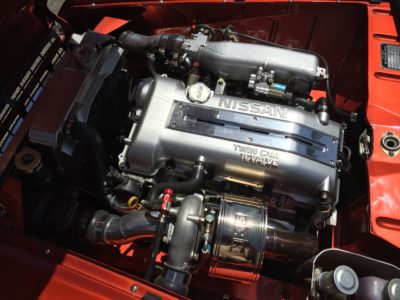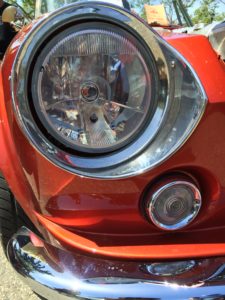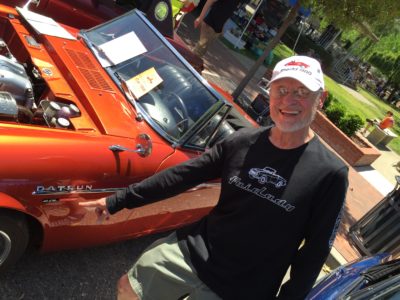 Trends?
If you think engine swaps are gaining popularity what other trends are developing? Hardtops are slowly showing up. With factory-like options from aftermarket companies you too can have a body-color (or any finish) hardtop for your roadster: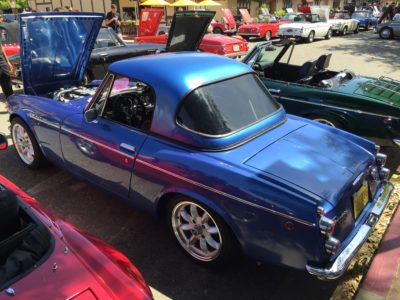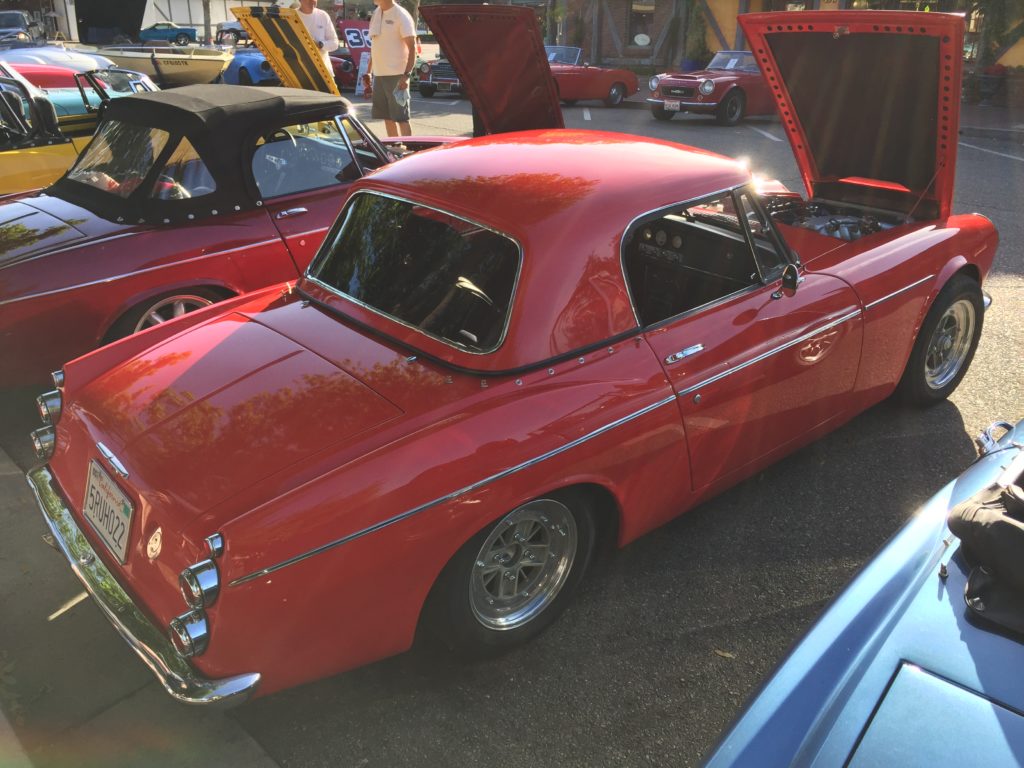 Unfortunately there were no 1500 (3-seat) models this year! Despite their absence, an alarming number of non-1500 roadsters were sporting 1500 grilles 🙂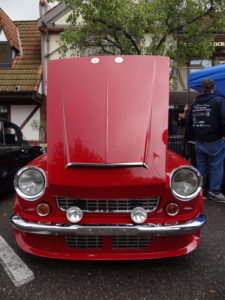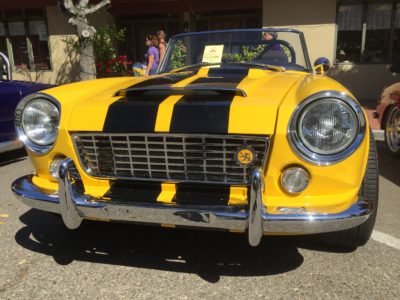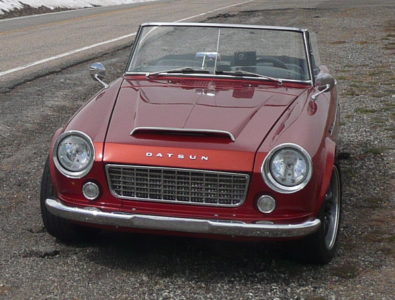 Let's Go Racing!
The roadster is blessed with significant racing history and owners are continuing the legacy of driving these cars in anger out on the track.  "Datsun: sure beats whatever's second!"
Mike Anderson's SR20-VVL beast is setup for time-attack events. It sports a SR20VE cylinder head that houses Nissan's own version of VTEC, VVL.  Besides sweet Watanabe wheels and Z32 brakes, the valve cover is an homage to the great U20 engine. Gumballs are Federal FZ201s: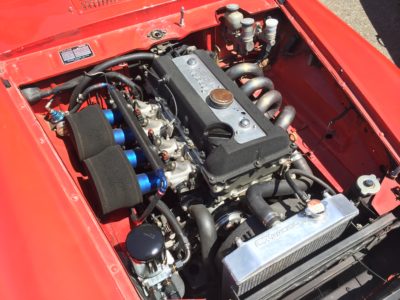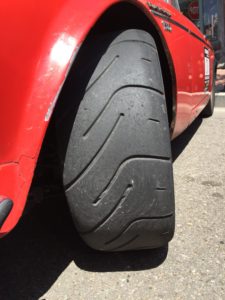 Ron Carter is an avid vintage racer running his '67 SRL (catch him at the upcoming Monterey Historics!) and Brian Zana's recently completed '67 SPL vintage racer is being raced and enjoyed for the first time this year: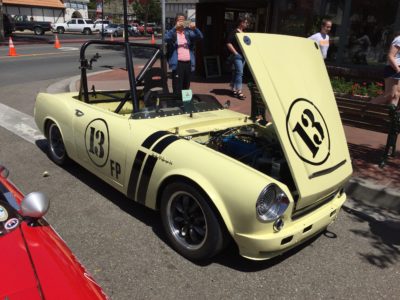 Jeff Silvey's creation is totally bonkers. This 1962 Fairlady SPL212 was given a full transformation into a road-racing beast with an S15 SR20DET and custom independent rear suspension.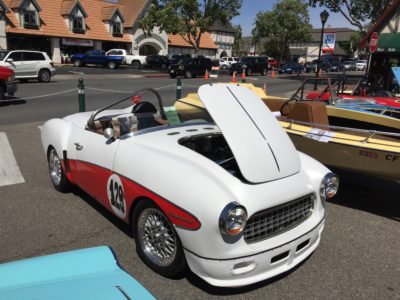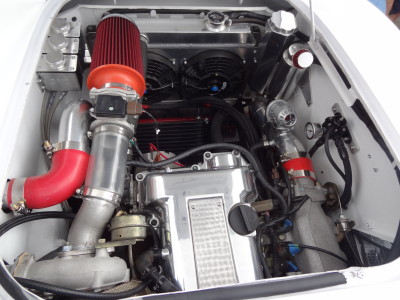 People
People. It's what makes the Solvang Datsun Roadster Show so much fun. Datsun folks in general are cool people and they came from all parts of the world: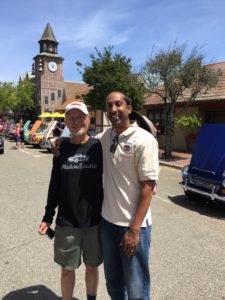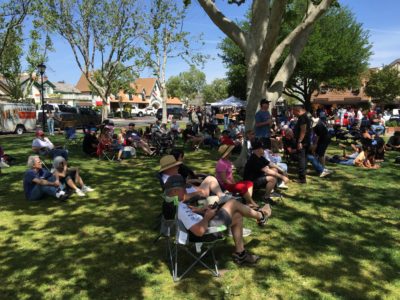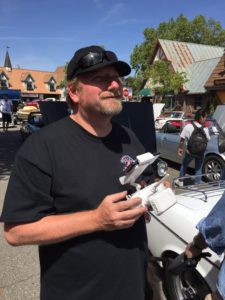 Diamond in the Rough
Even if your roadster is feeling bashful there's a "Diamond in the Rough" category. This '68 2000 was my favorite and the license plate says it all. Kudos to the owner for keeping this on the road!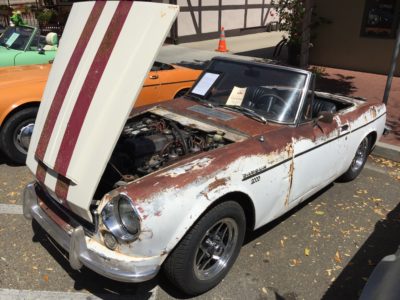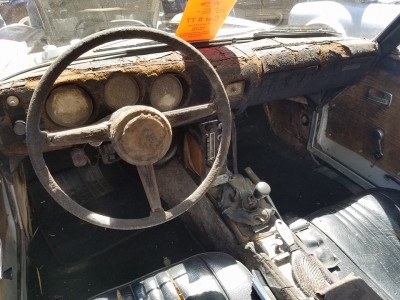 Non-roadsters
Don't have a roadster but want to park and enjoy the show? The Solvang show also welcomes Japanese classics that are not roadsters. Lots of cool trucks, Z-cars and 510s joined in on the fun: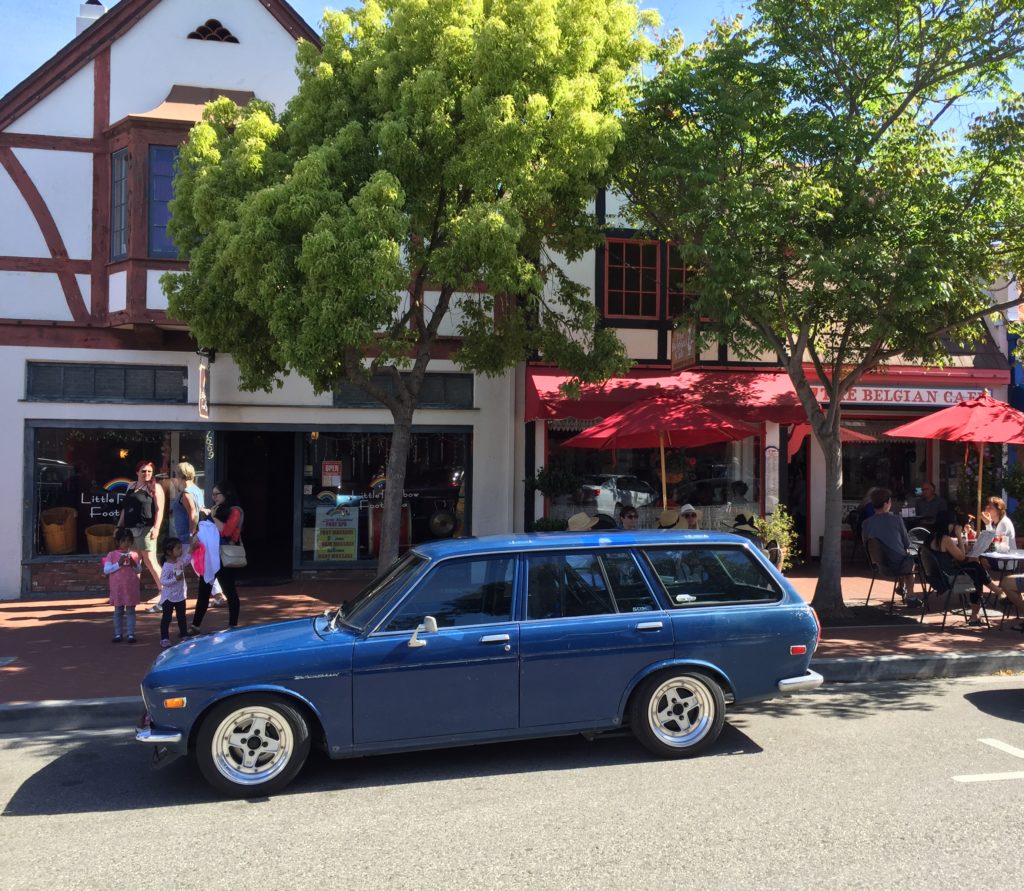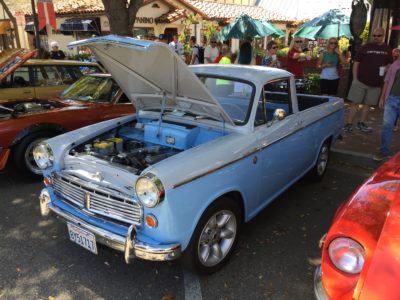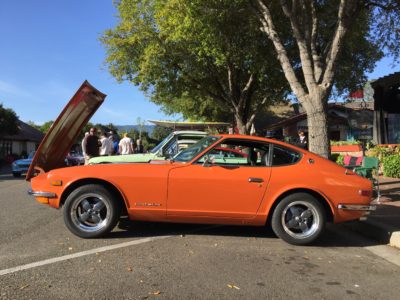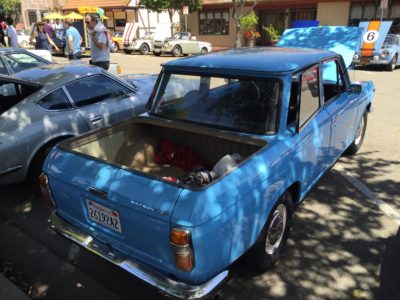 Best Paint
Ok, there is no official award for Best paint, but here are my three choices:
Garth's 68 SRL with WORK Equip 01 wheels: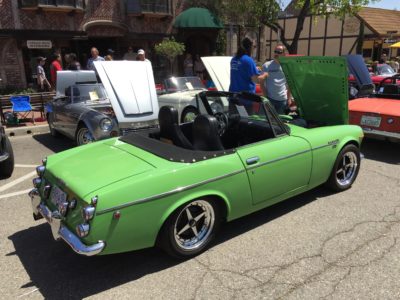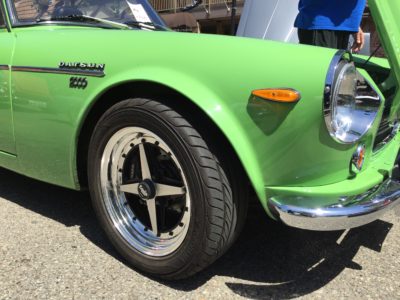 Shannon's '69 SRL in BMW's Estoril Blue and Brian's '66 SPL in Sora Blue: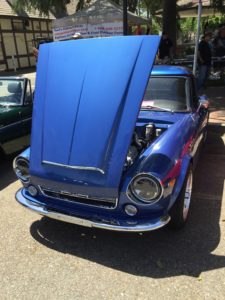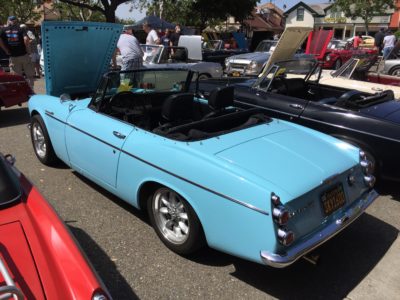 If you attend the show, don't forget to walk around the town…you might find some rare Datsuns! I spotted this flared 510 around the corner: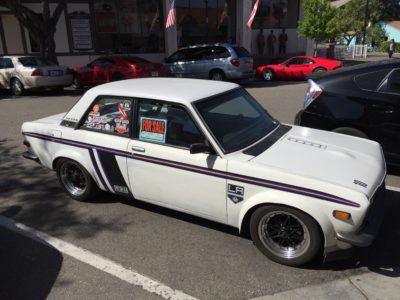 From normal Main street parking to 100 Datsuns…we love this event! We hope you have enjoyed our coverage of the 2017 Solvang Datsun Roadster Show. Mark your calendars for the 31th Anniversary of the show April, 28, 2018. We look forward to seeing you there! Please visit our picture gallery below: