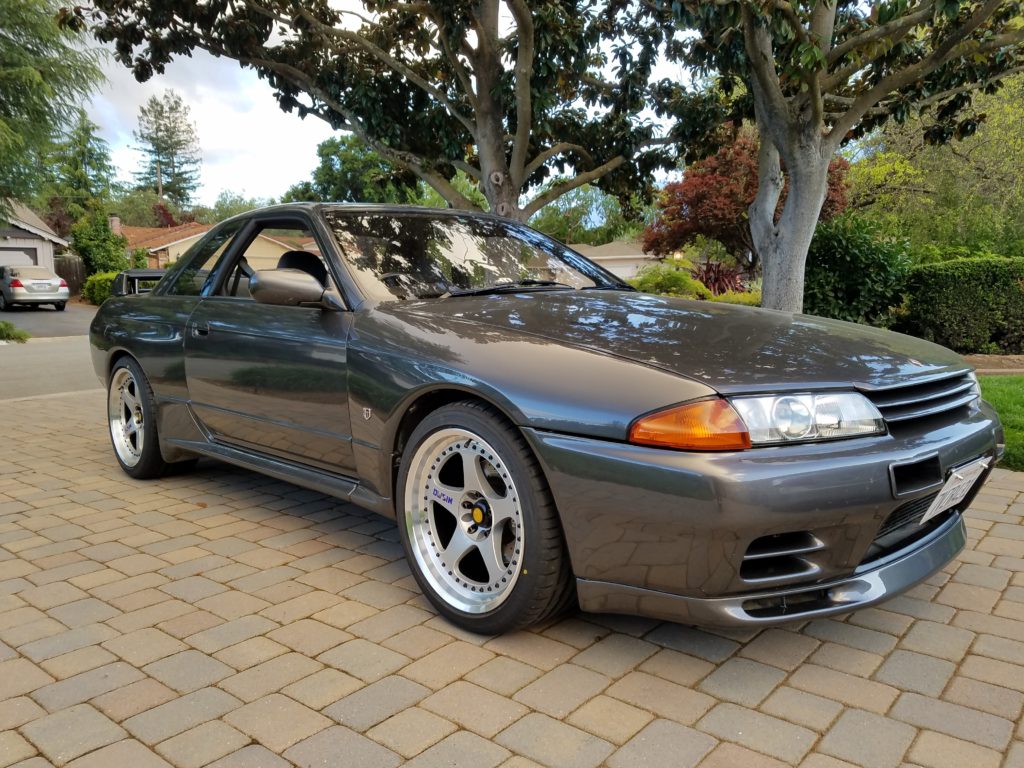 Our friend and fellow Datsun enthusiast/racer Glenn Chiou recently acquired this R32 GT-R. Before we describe what brings this Skyline to Z Car Garage let's hear how Glenn found the dream car of his youth:
"As a teenager growing up during the Fast and Furious days it was not hard to get caught up in the import car craze. Amongst the boy racer fantasies of owning RX7's, Supra's and R34 Skyline GTR's, I developed a strong interest in the R32 GTR. The simple design, yet brute power intrigued me. It was always a car that was unobtanium to me. After hearing that I would be able to federal legalize one after 25-years I had to pursue one. Although the car was technically legal in the United States, the wonderful state of California hindered ownership. It was then I learned about International Vehicle Importers run by Skyline aficionado Sean Morris. On a whim, I headed down to IVI in Long Beach, California to take a peek at what they had to offer…"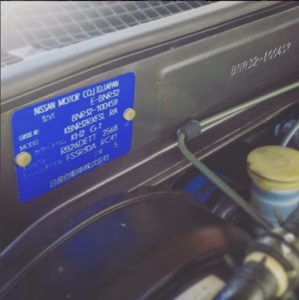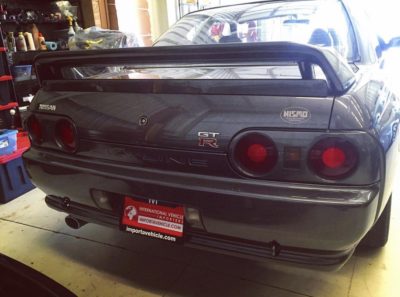 "As with all my cars, I always look for a unique factory offering during the selection process. After further research I learned that there was a version homologated for racing – the NISMO edition. Nissan built a total of 560 NISMO BNR32 models for homologation purposes to compete in the FIA's Group A racing class. A total of 60 of the 560 cars were destined for Group A racing in Japan and Australia. NISMO models included twin steel fan turbos (opposed to ceramic), an additional lip spoiler, front brake cooling ducts, side skirt aero splats, removed ABS, and a rear wiper delete. Being a racing junkie, I knew this was the car for me. I took delivery of the car #459 in November 2016 and could not have been more excited. The car provided a unique experience like none other. As an owner of both vintage and modern cars, I was amazed at the fact that this car was designed and built in the late 80's!"
After a year of ownership Glenn was yearning for an even more enjoyable driving experience. He decided to take a period-correct approach of modification using high quality parts from the era when possible. Shown below are a full Trust Titanium exhaust, authentic NISMO steering wheel and the crown jewel of period-mods: 400R-spec NISMO LM-GT1 wheels! Sized 18×10 with stickier tires all around paired with Ohlin DFV's coilovers: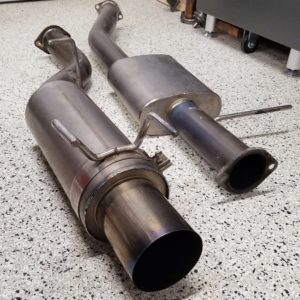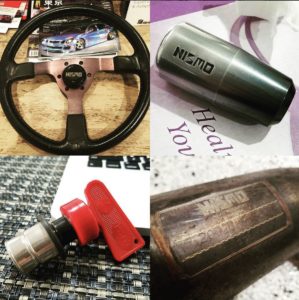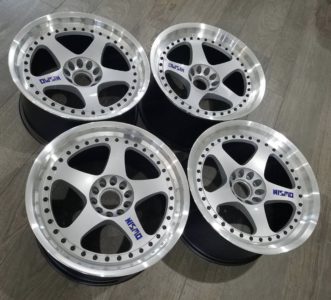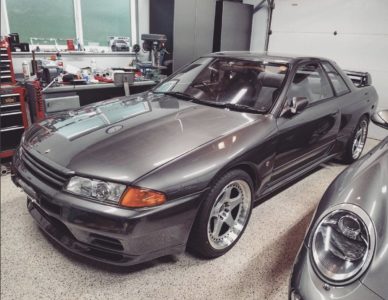 Fast forward to November 2017. Glenn was prepping the Skyline for the R's Day track event at Laguna Seca. With the 12/9 date fast approaching we discussed his GT-R and switching over to the Haltech Platinum Pro Plug-in for engine management. Glenn was excited and Godzilla visited Z Car Garage: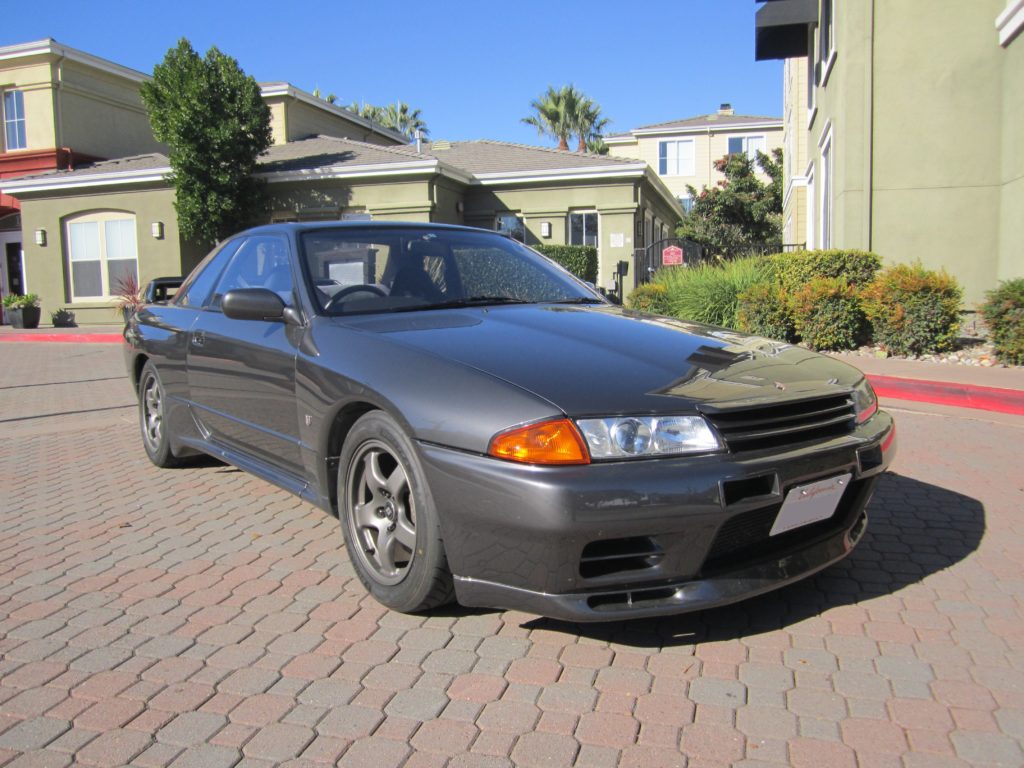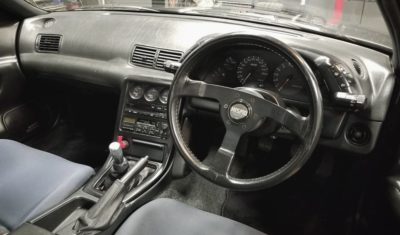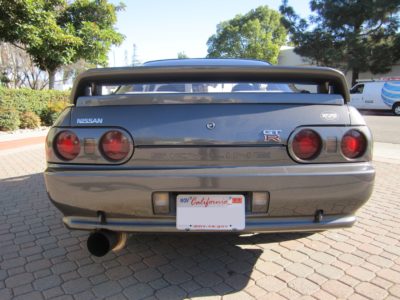 Whenever we install the Haltech Platunum Pro on a GT-R we switch from a mass air flow (MAF) to a manifold absolute pressure (MAP) based setup. The dyno graph shows how we were able to make more power and area under the curve while keeping the car safely tuned on 91 octane:
"To put the cherry on top, we had Z Car Garage work their magic with a Haltech ECU and tune. In short, the car WOKE up. The superb handling coupled with the drivable power made for a perfect track day car and canyon carver."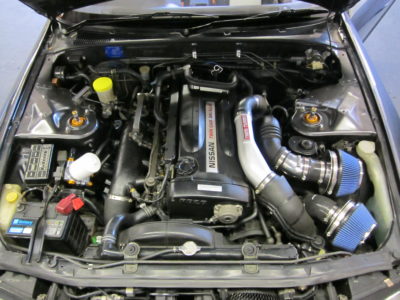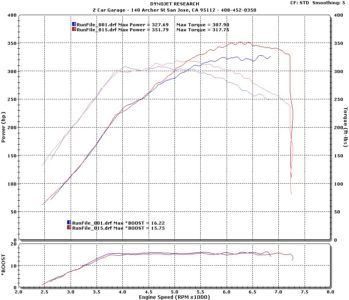 Where better to test the R32's newly found limits than on the race track? We had a blast driving with Glenn and friends at R's Day in December. He was stoked:
"The car performed beautifully and stuck like it was on train tracks! The car was incredibly predictable and just all-around very enjoyable to drive fast. I look forward to more improvements to the car in the near future, as it will serve as my fun toy between vintage race days!"
Thanks for letting us tune your special R32 Glenn! If you haven't experienced R's Day here's a neat video and coverage from Speedhunters.
UPDATE: Glenn's Datsuns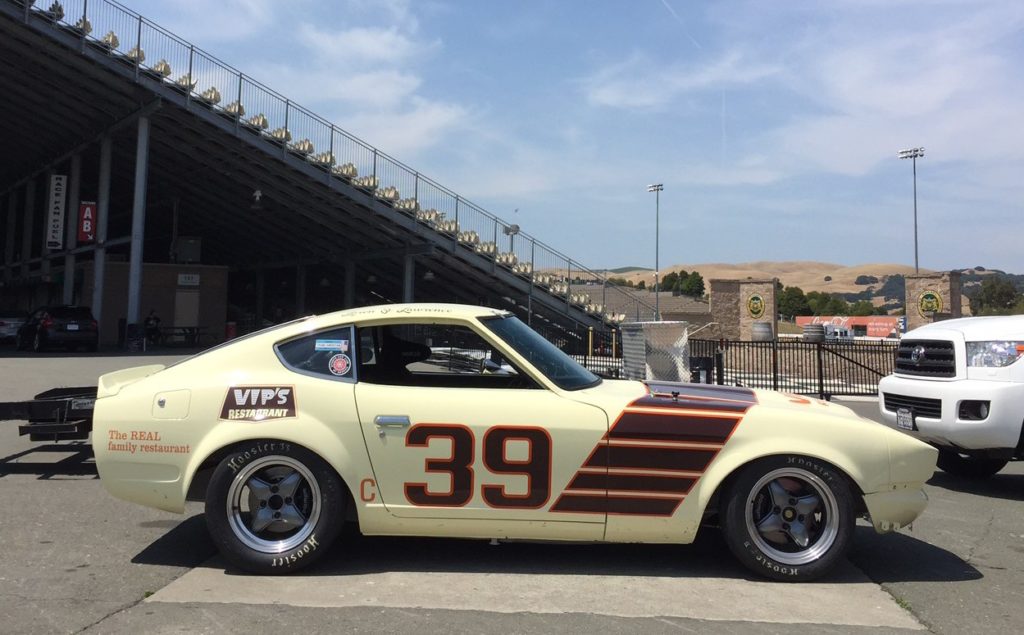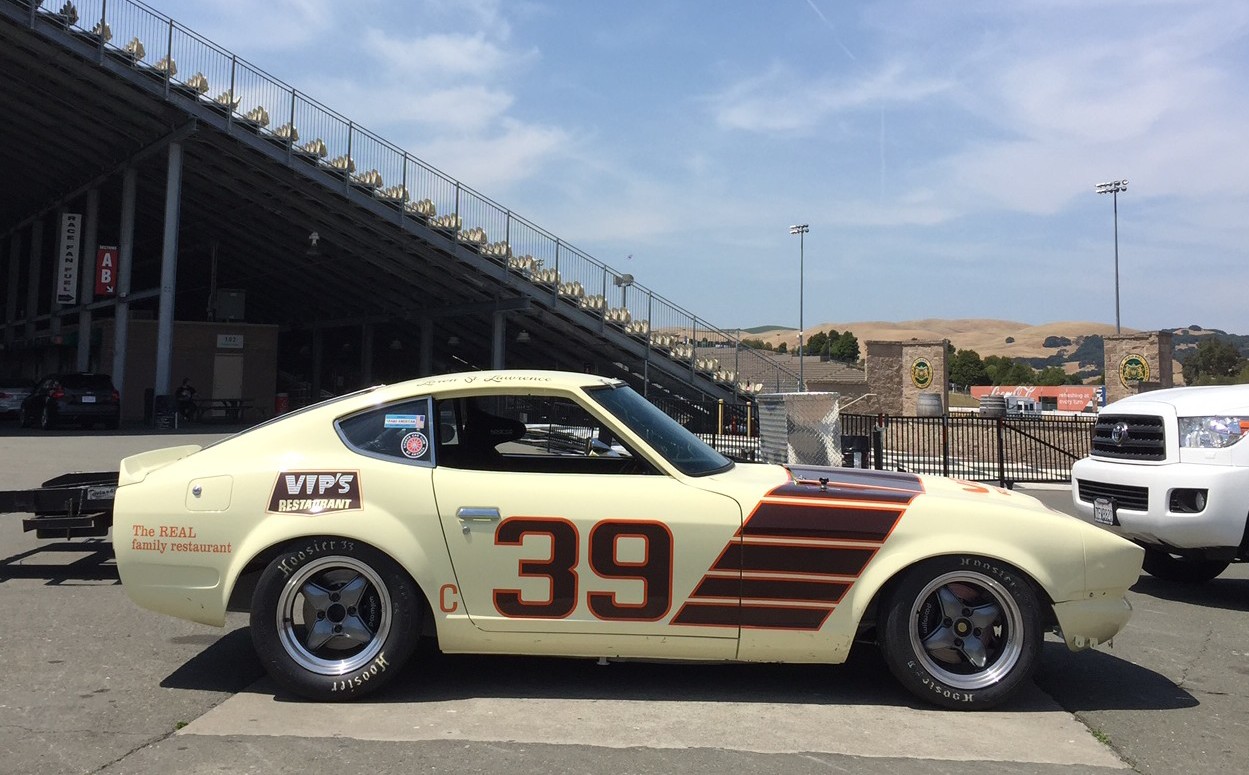 Glenn is an avid Datsun enthusiast having owned and raced several cars. You might remember his VIPS 240z vintage race car from the Rolex Monterey Motorsports Reunion last year where he ran the Z alongside our hero John Morton. We also dyno-tuned the Z in preparation for race week. Look for #39 at various events this year!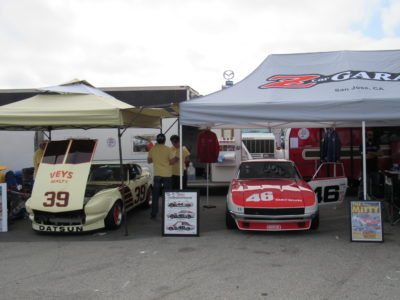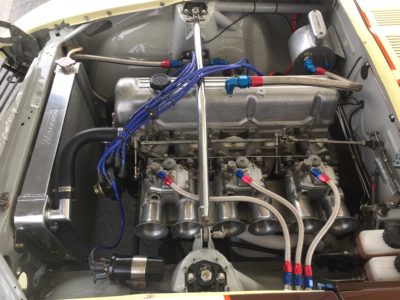 Next up for restoration, Glenn has located IMSA GTU/Trans Am 260Z, chassis # 000024, formerly driven by Greg Sorrentino of Different Drummer Racing. We know Glenn will do it justice by the amazing work he performed bringing back the Loren St. Lawrence Z: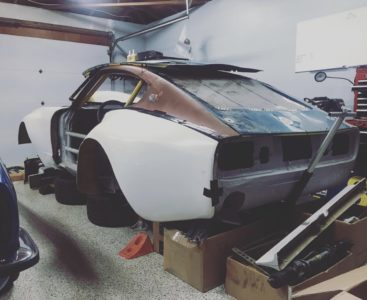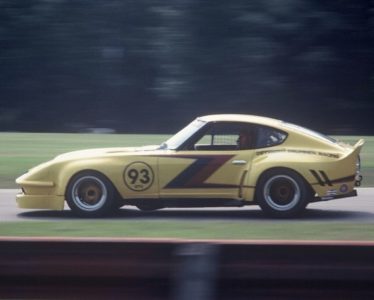 Glenn loves his vintage race cars and he recently added this B-sedan Datsun 510 to his stable! We should be dyno-tuning it soon. Look for it on the track at this year's B-sedan races with SVRA: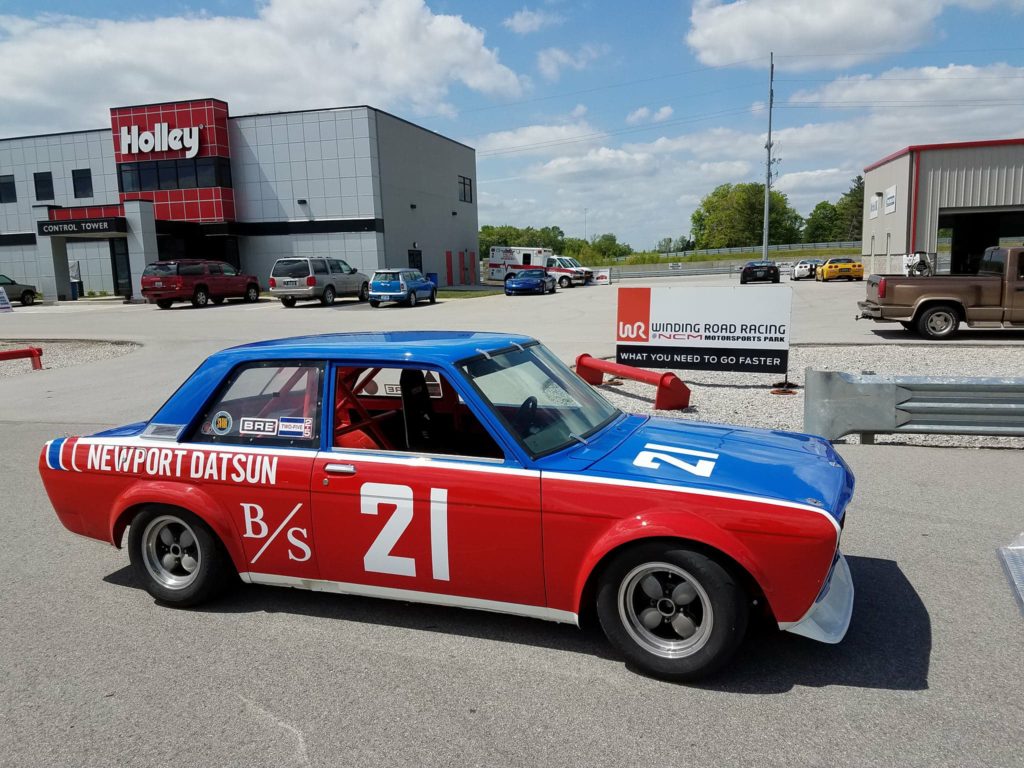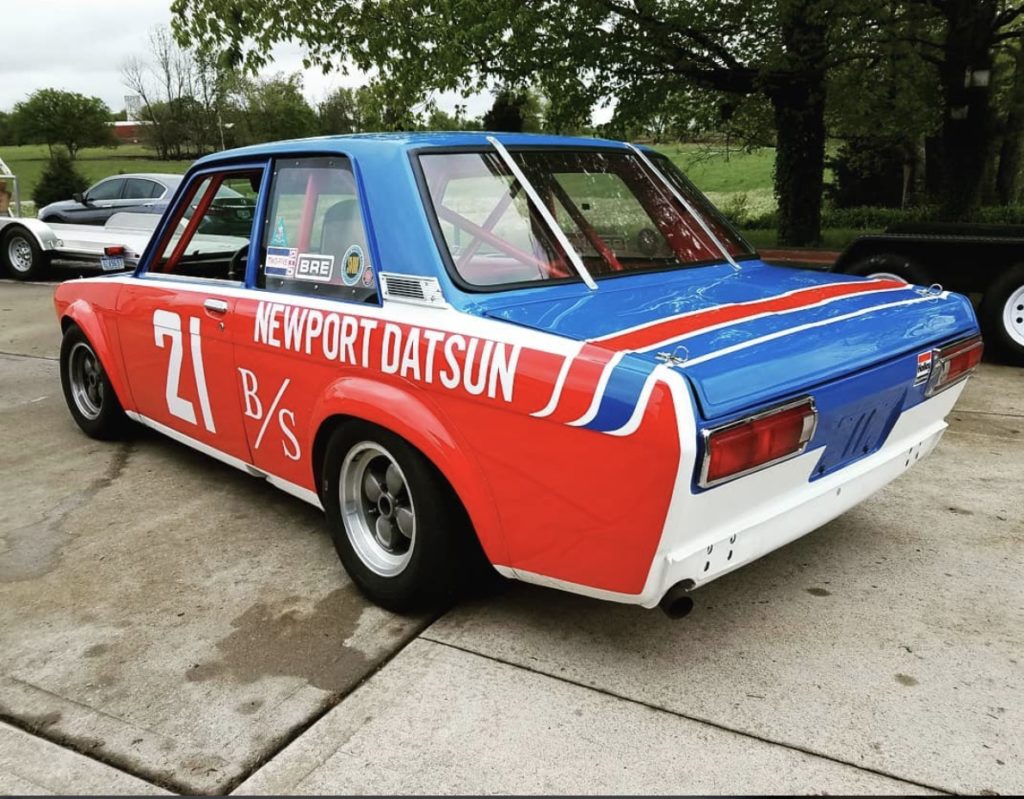 Let's not forget Glenn's street car, his RHD 240z-L is well known in the Datsun community and the subject of a nice feature film on
Petrolicious
.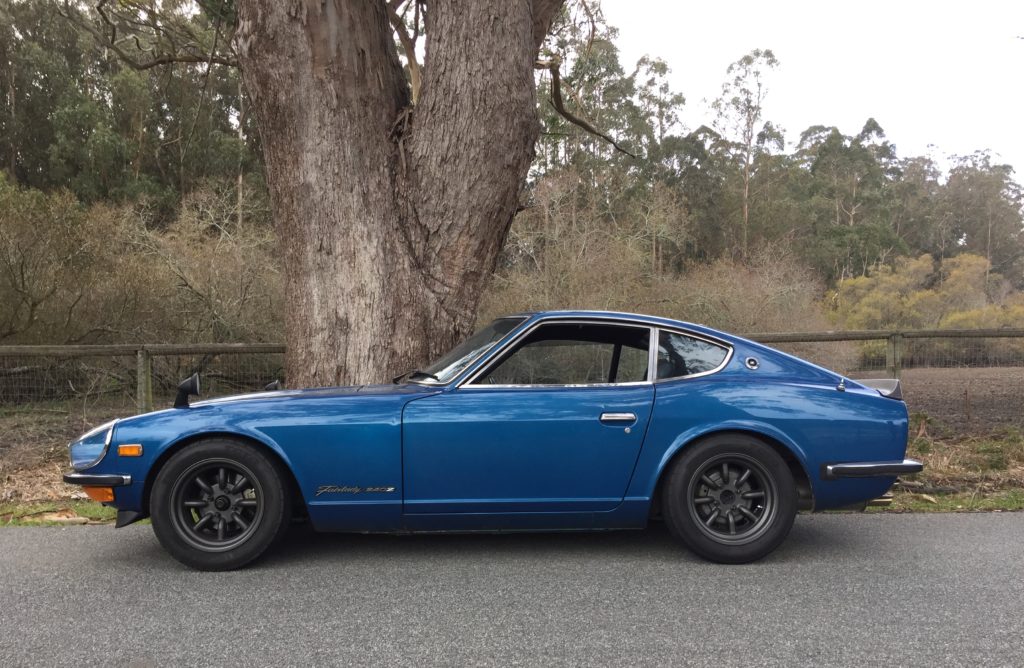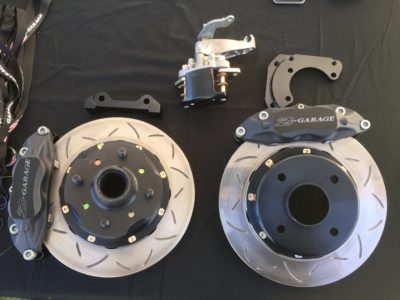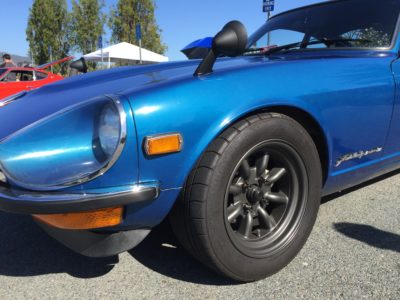 The Z has a powerful Rebello stroker motor with triple-mikuni's and runs perfectly sized Watanabe wheels. On that wheel-related note, we are really excited to report that Glenn will be running our ZCG Big Brakes for small wheels behind those magnificent 15″ Wats! Look for a full report soon. You can catch Glenn putting it through its paces on the 2018 Coastal Range Rally hosted by the good folks at DrivingWhileAwesome.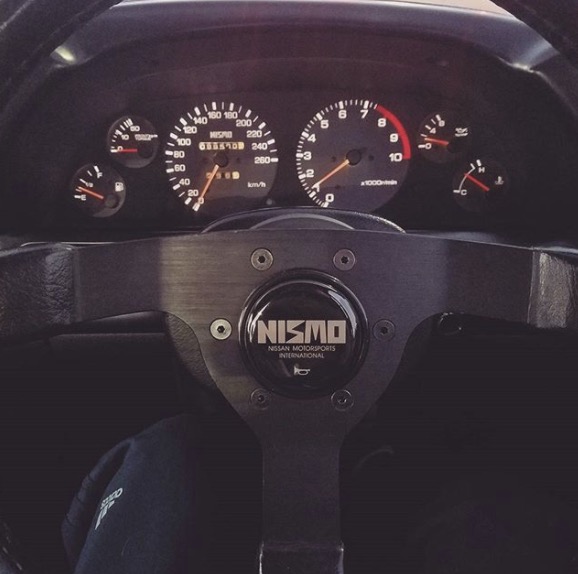 Good luck at the races this year Glenn!