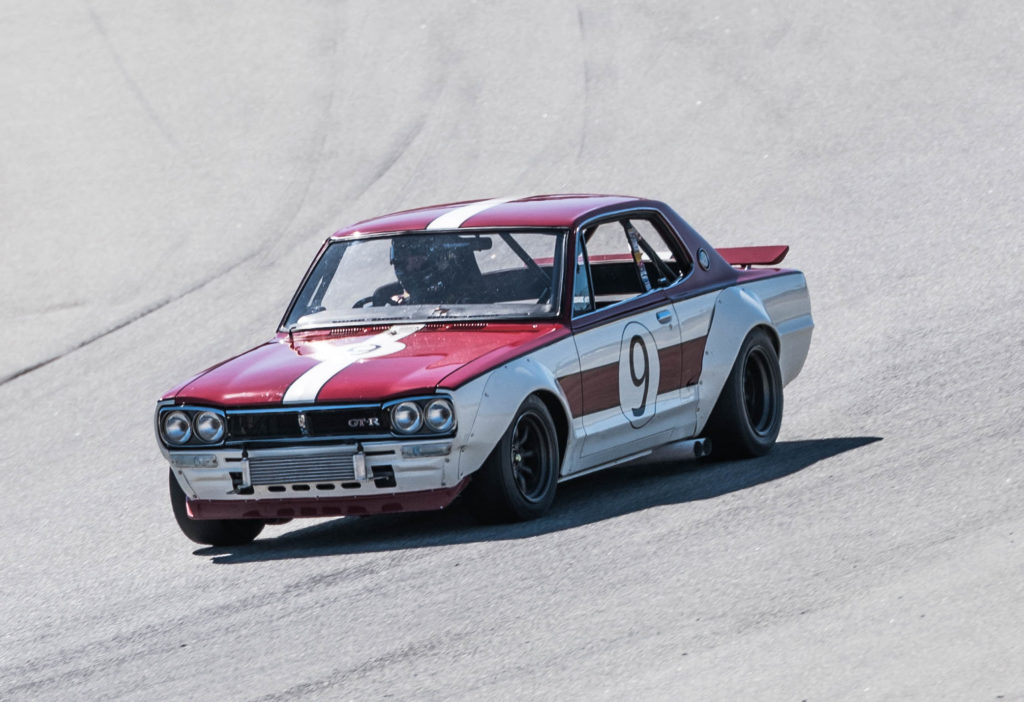 We had fun participating in the inaugural Spring Classic event held on May 19-21 at Mazda Laguna Seca Raceway. The weekend was filled with vintage races celebrating cars from the 70s, 80s, 90s and the Datsun/Nissan presence was impressive!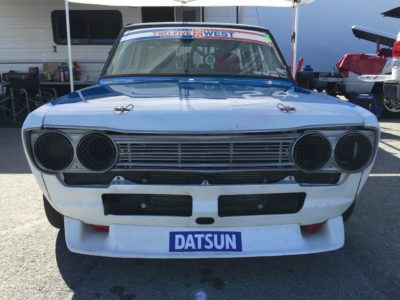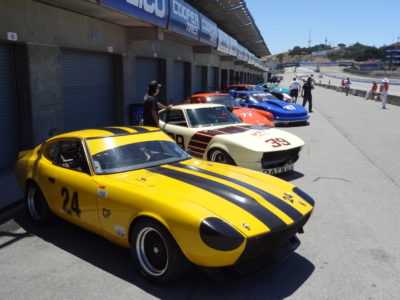 Racing the Hakosuka
Our duty was race support for Driver/Owner Alex McDowell and his 1971 Nissan Skyline.  This Hakosuka was originally built and raced by Jim Froula who successfully raced it at the famous ROLEX Motorsports Reunion in 2014 and 2015: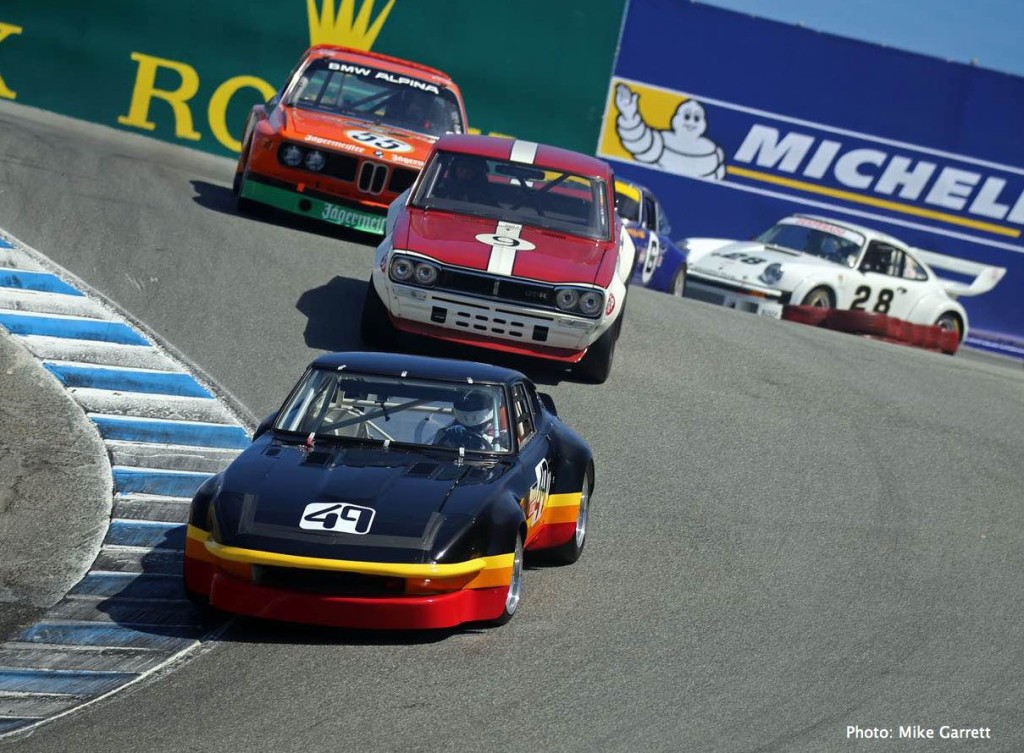 This was our first time running the Hako at a road course, and a first time for Alex at the helm. One of the goals of this event was to familiarize ourselves with this machine. Alex, however, is familiar with the Laguna Seca road course having run Spec Miata and his own R32 Skyline GT-R on several occasions: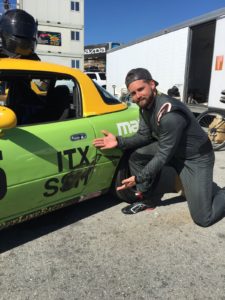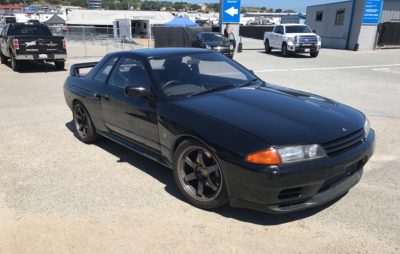 The Hako had fueling issues early on but with some sorting we finished the final race on Sunday, an accomplishment we are proud of.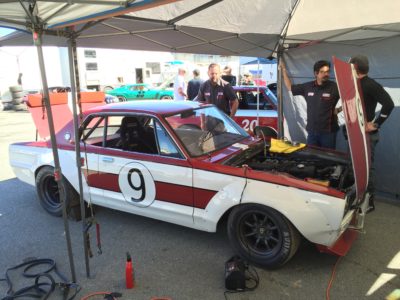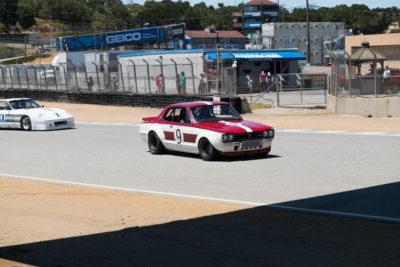 Here is a short video showing the sights and sounds of the Hako on the racetrack, turn the volume up and enjoy!
Datsuns Galore in Trans-Am 2.5 liter
My favorite part of the Spring Classic was its "mini" Rolex event-like feel.  All the excitement of wheel-to-wheel battles with your favorite vintage race cars…in a relaxed atmosphere without the huge crowds. One of the most anticipated and action-packed races was the 2.5 Trans Am Liter group including almost a dozen Datsun 510s!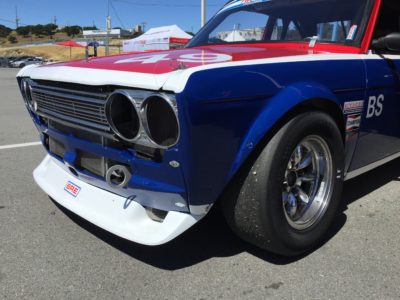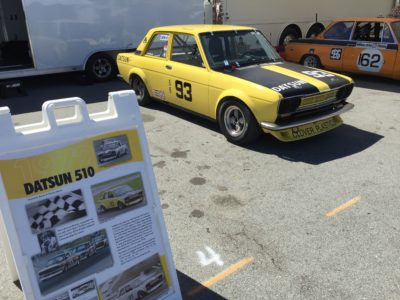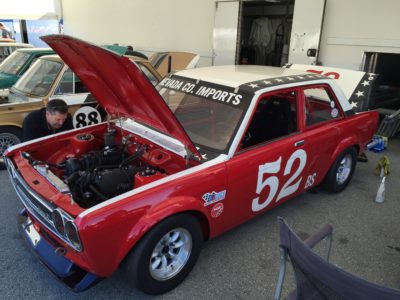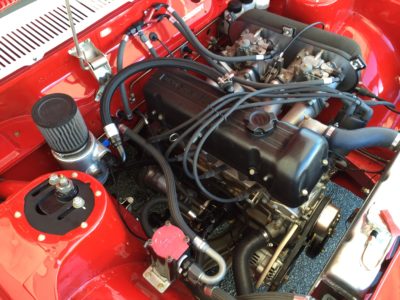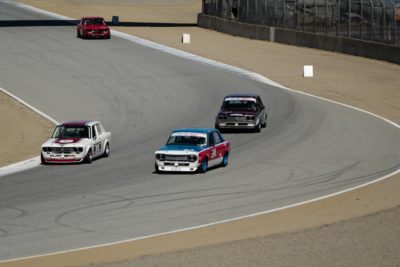 Our friends Jim Froula, Dave Stone, Steve Link and Troy Ermish put on a show in their B-sedan Datsun 510s. Heated battles can be seen in the nice video below assembled by Steve and Mary Walker:
Troy in his Blue/Black (38) 510 won both Trans-Am 2.5 Liter races on Sunday, dueling with a 911 and eventually passing him for the win.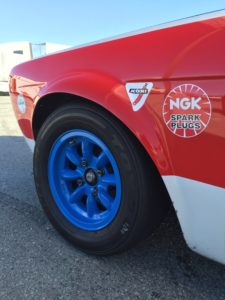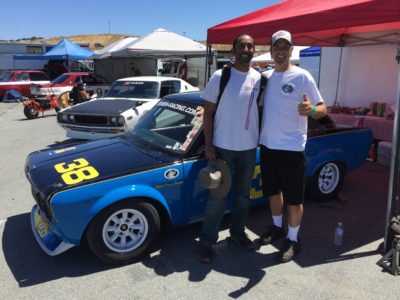 Troy is an amazing guy and phenomenal driver.  See video below:
Adding to the Datsun Domination were several Z cars running alongside us in the 1967-1972 Formula B group.  John Wilkins 240z and Less Cannaday's 280zx: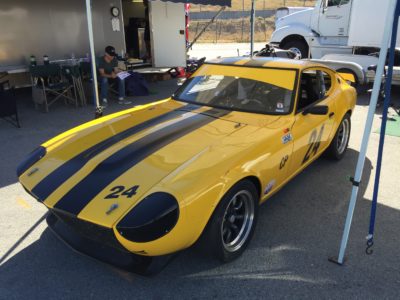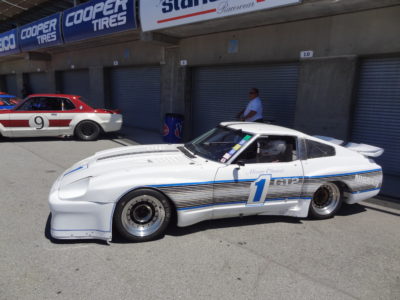 Glenn Chiou and his beautifully prepped 240z.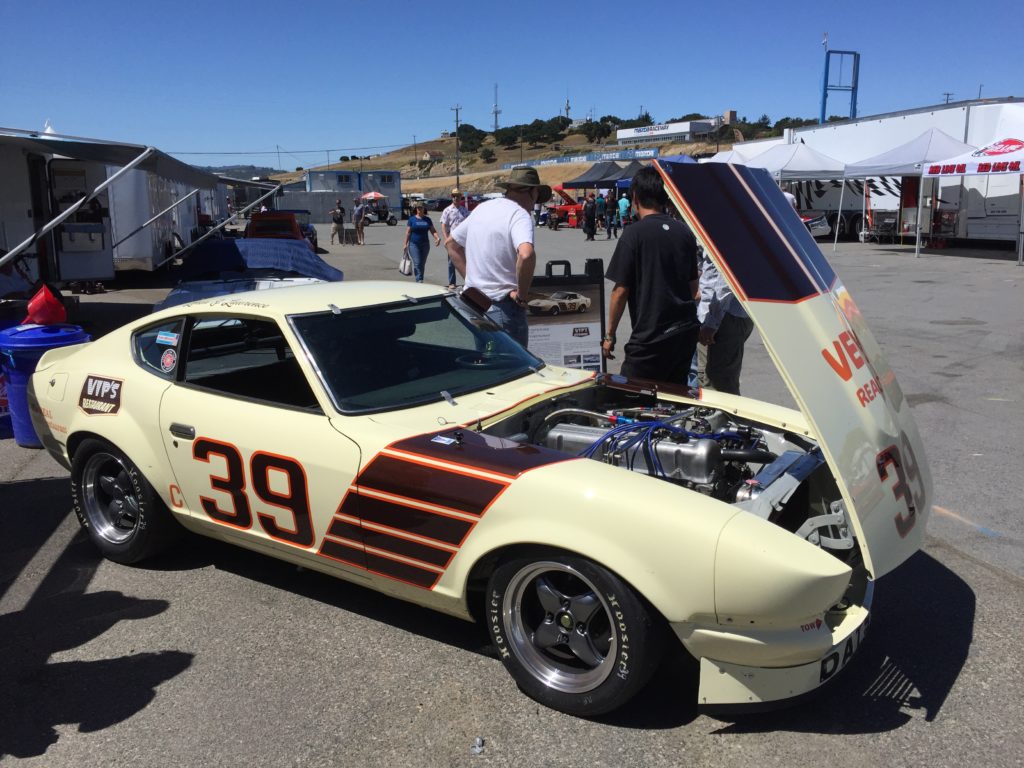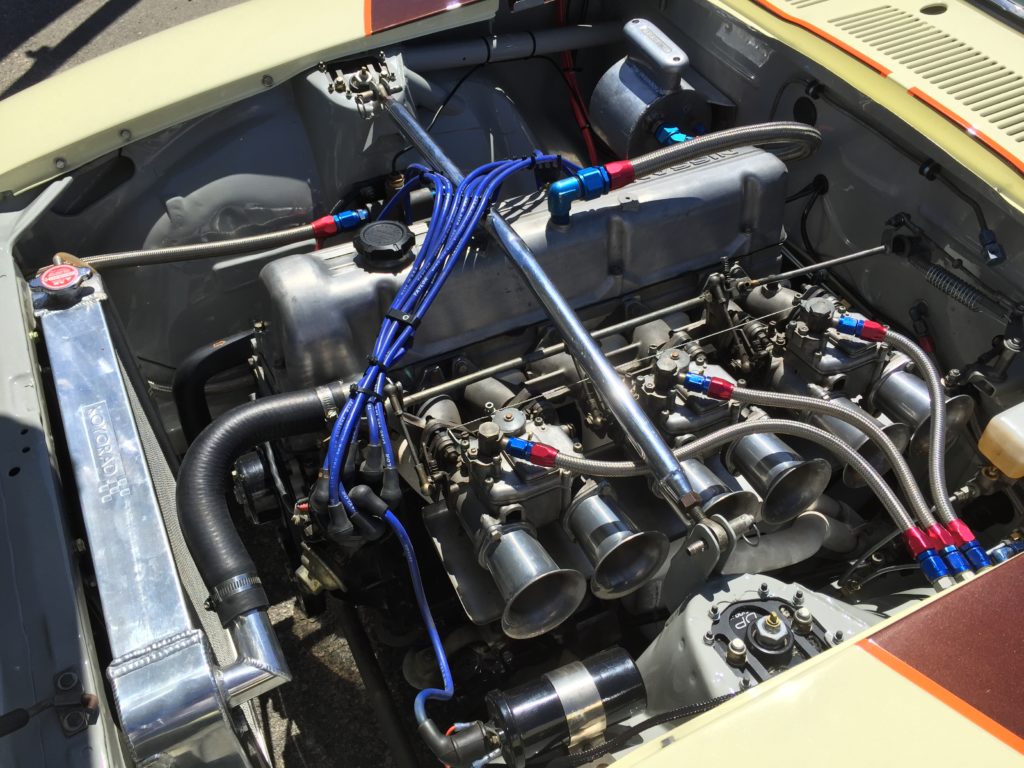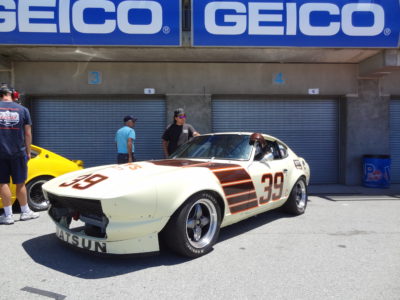 Trans-Am Muscle
I love muscle cars. The Trans Am group is my personal favorite and the Spring Classic did not disappoint. Despite the laid-back atmosphere these heart-pounding machines still got adrenaline flowing and ears blazing.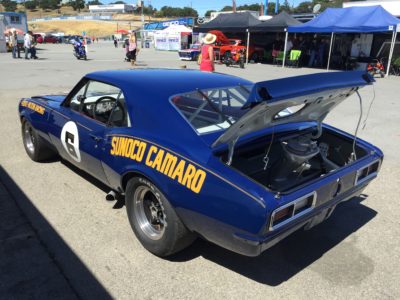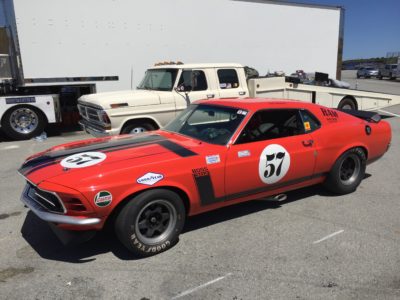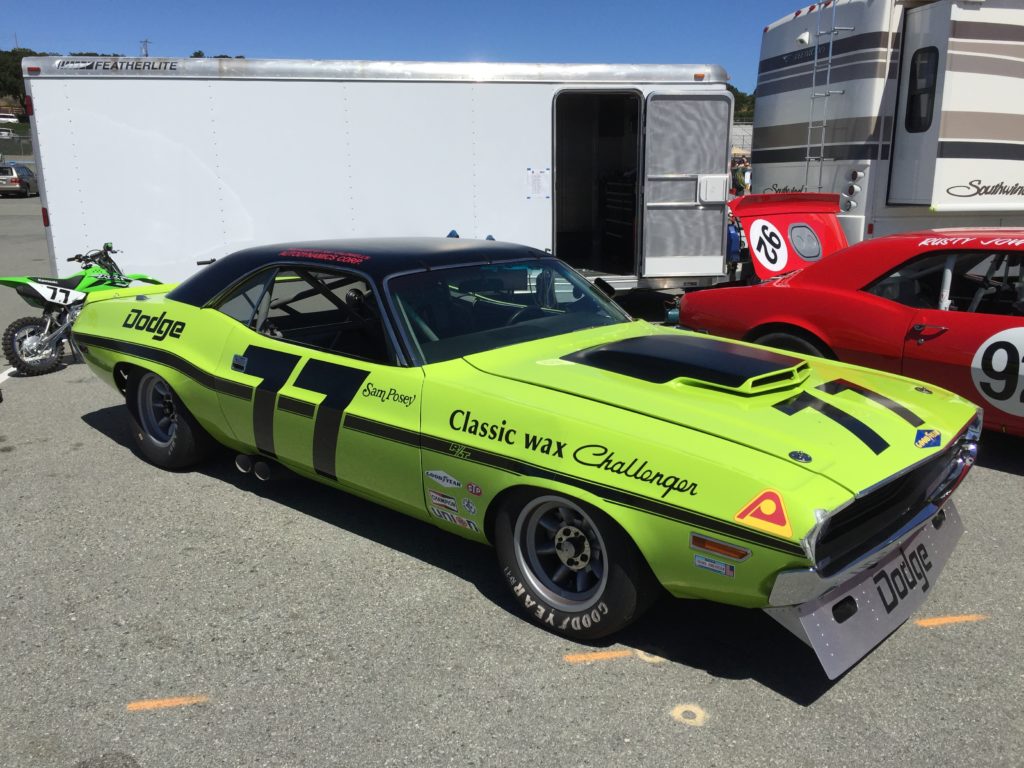 The line-up from pit lane for Trans-Am…HEAVEN!
Epic Paddock Finds
Another highlight of vintage racing events at Laguna Seca is finding eye candy in the paddock. Top of my list had to be this street-converted 1979 BMW M1 Procar, restored by Canepa. Look at those wheels!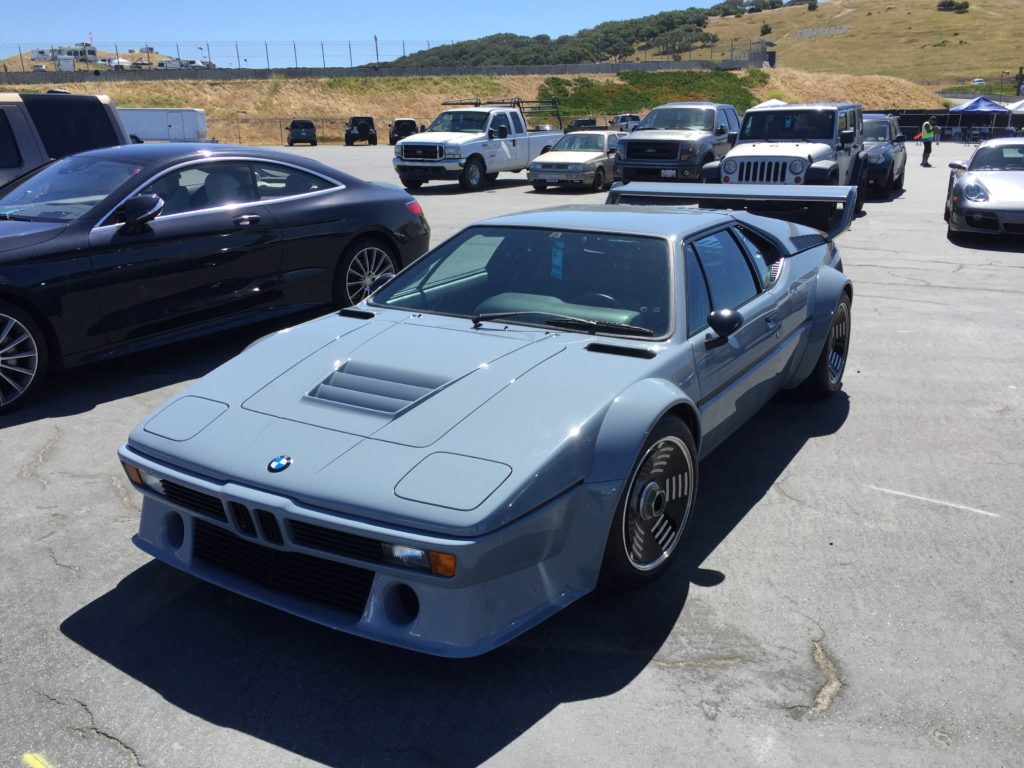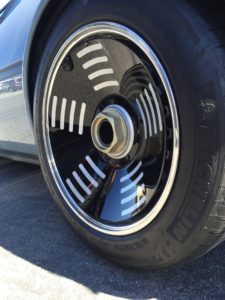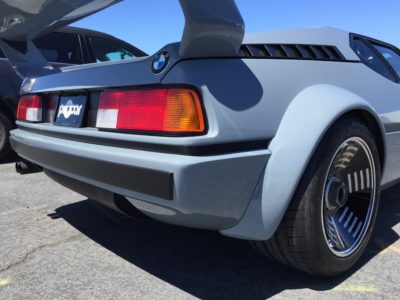 Air-cooled magnificence. 356, 993-4S and race: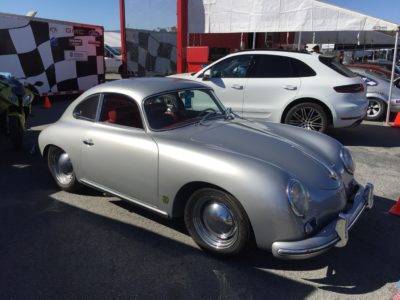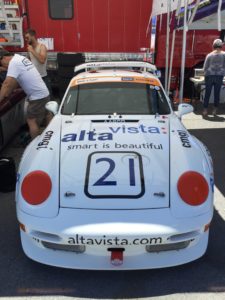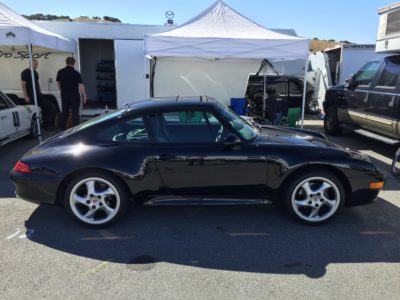 Radical race cars from wayback: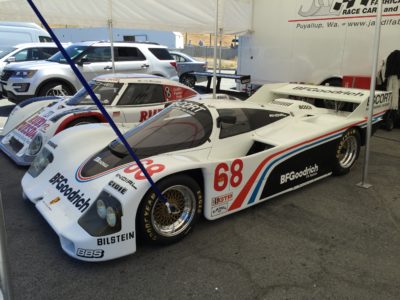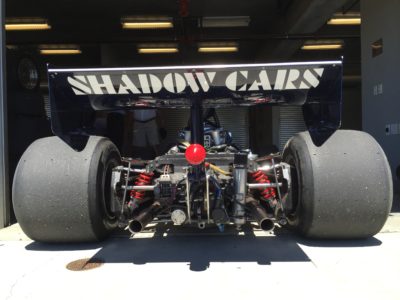 Lastly, how can we forget our very own Ms. ButterZ that Rob commuted in, followed by Alex's Kenmeri Skyline. This is how you arrive and drive at 'Seca!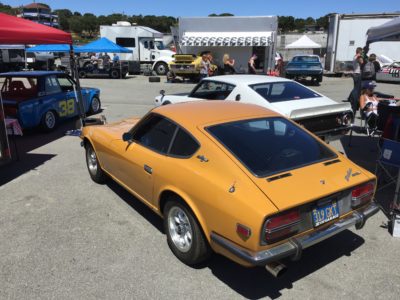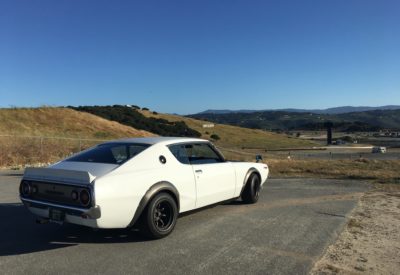 Thank you for all the friends that stopped by to say hello and Michelle Schall for the track photos. We hope the Spring Classic becomes a yearly staple to keep historic racing fans happy!
Please visit our photo gallery for more pictures!