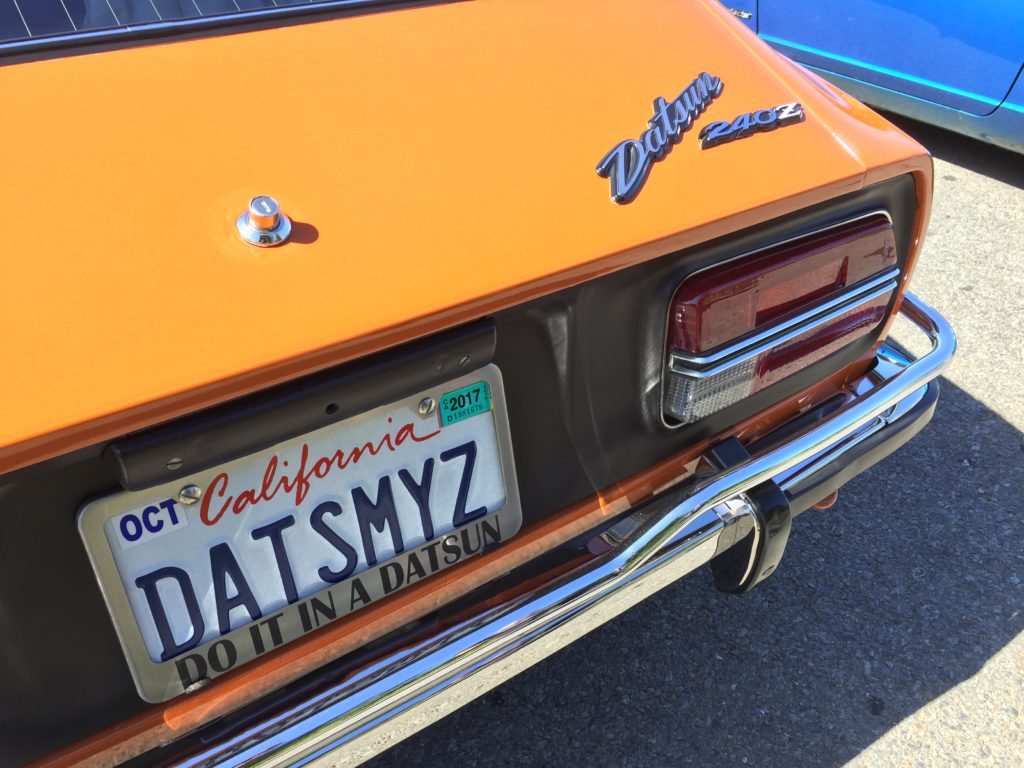 Love for the Z is strong in Northern California
The Z Owners of Northern California (ZONC) is one of the oldest Z car clubs in the nation. In its prime they had over 600 members with close ties to Yutaka Katayama ("Mr. K") and Nissan USA. Of the many events and fun runs they host throughout the year including the famous Blackhawk Museum Show, we had a wonderful time attending their ZONC Annual Car Show in Brisbane, CA held on July 22, 2017.
This was a relaxed, relatively small gathering of enthusiasts that we shared with a group of ZCG customers and friends. Our Saturday morning caravan to the show began at the shop with seven Z cars, one roadster and a C110 Kenmeri Skyline: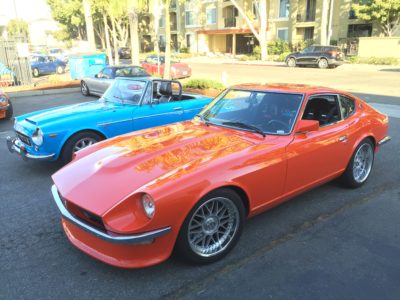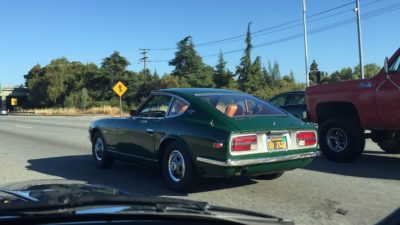 Here is a short video of the ride to Brisbane with all of our cars…just Enjoying The Ride on a Saturday!
Highlights from the show
Still to this day, 240Zs are the most represented model in the club. Expansion over time currently includes all recent Z models and the GT-R, but also reaches back in time to include the Datsun Roadsters and 510s.  41 cars were displayed this year, each one of them special and showing pride of ownership. The only model missing from the show was the Z31 300ZX and that's because the only one registered somehow overheated on the way.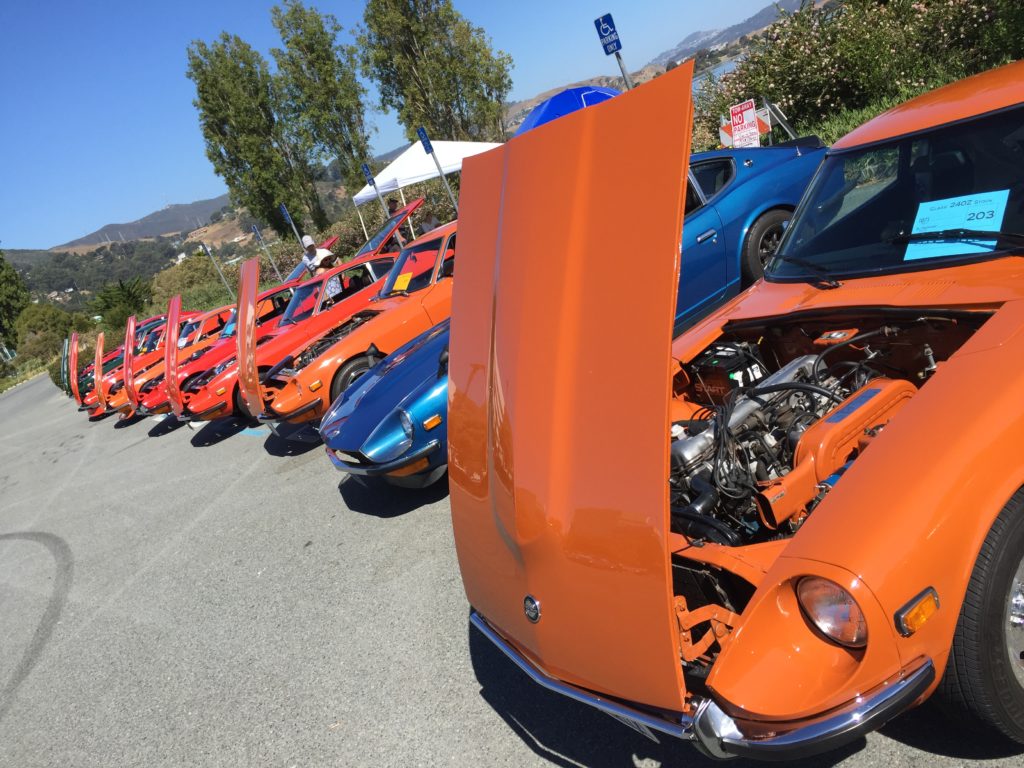 From showroom stock to wildly-modified the S30 selection was diverse. We are very proud of ZCG customer James S' 1972 240z. This hot rod sports a Rebello 3.2 L-series engine with boost provided by a GTX3576R turbo and Haltech management.  The exterior is quite menacing with large carbon fiber flares containing 17″ VOLK TE37 wheels wrapped in sticky Kumho slicks. ZCG Big Brakes are at all four corners. Stay tuned for a full report on this beast as we dial in the E85 tuning!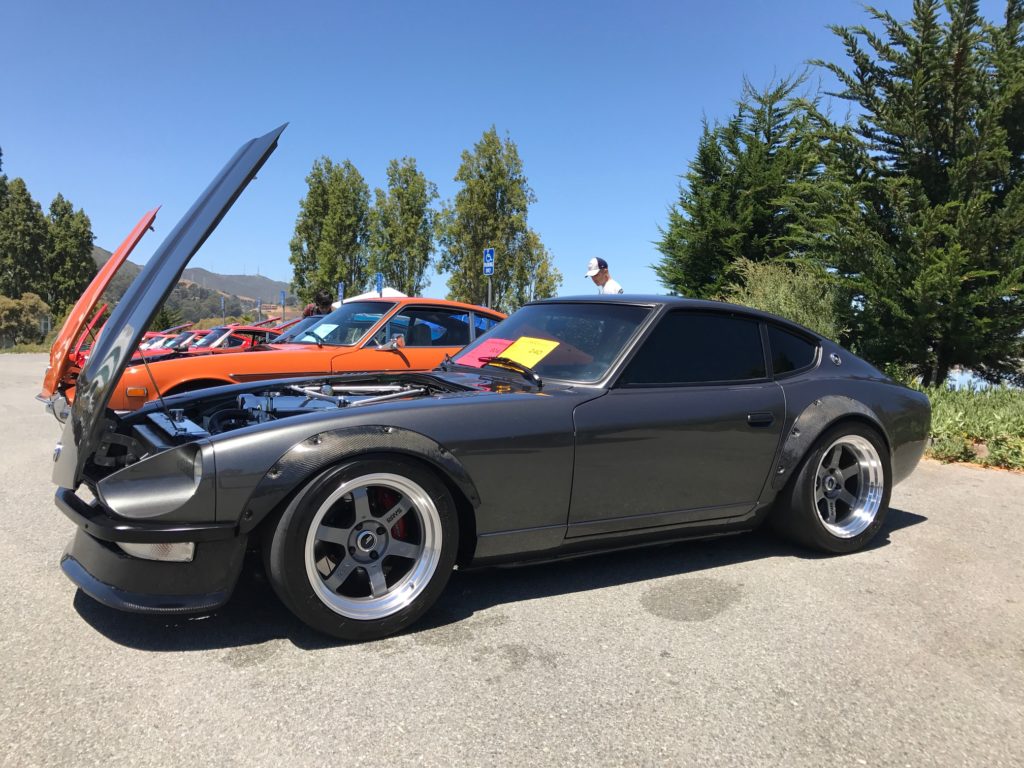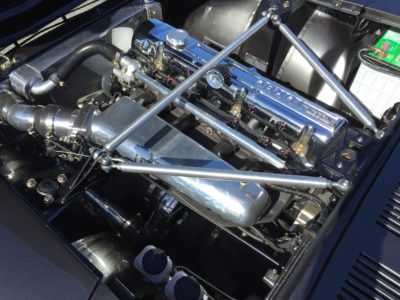 Frank Burkeen's stunning Series 1 240z is the result of a full rotisserie restoration. We will have a full report on this build soon, but if you take close look at that stock engine bay it's impossible to tell that it makes about 50hp more than stock!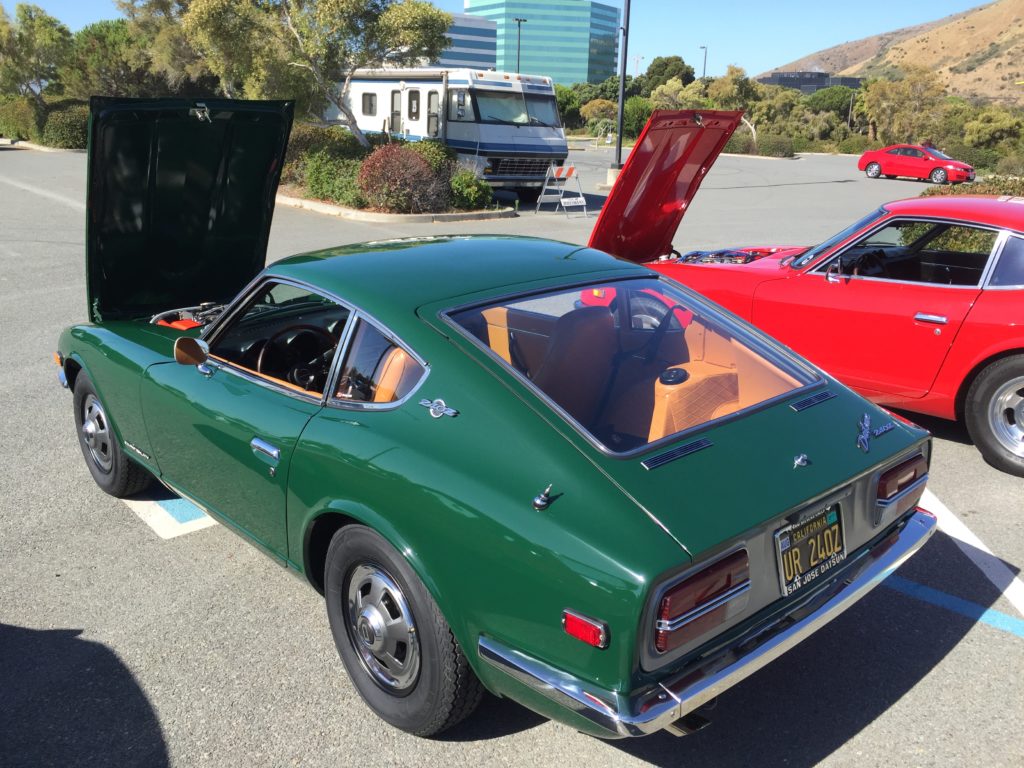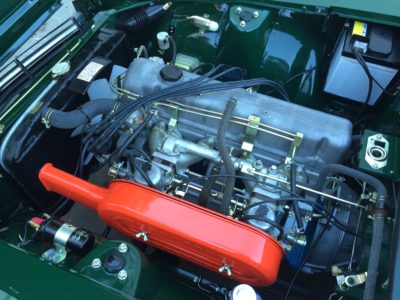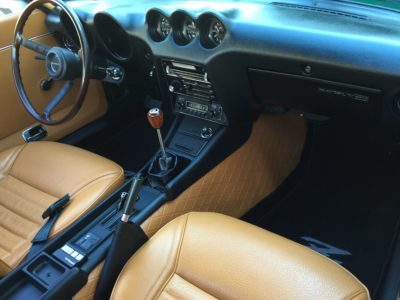 Frank is also a long-time ZCG customer and his wife drove his other Z car, a bright orange fuel-injected canyon carver. We love the Chevlon mesh wheels and they do a superb job of framing our ZCG Big Brakes!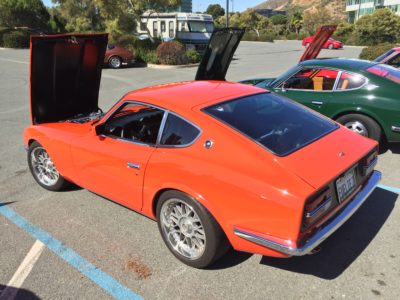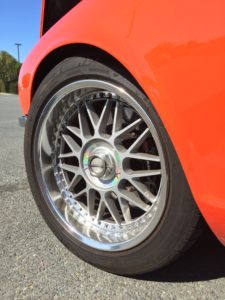 Our friend and fellow vintage racer Glenn Chiou's 1971 Nissan Fairlady 240Z-L is a RHD model with a Rebello heart and a host of period goodies. The original paint is impressive and this car just looks so "right" from all angles.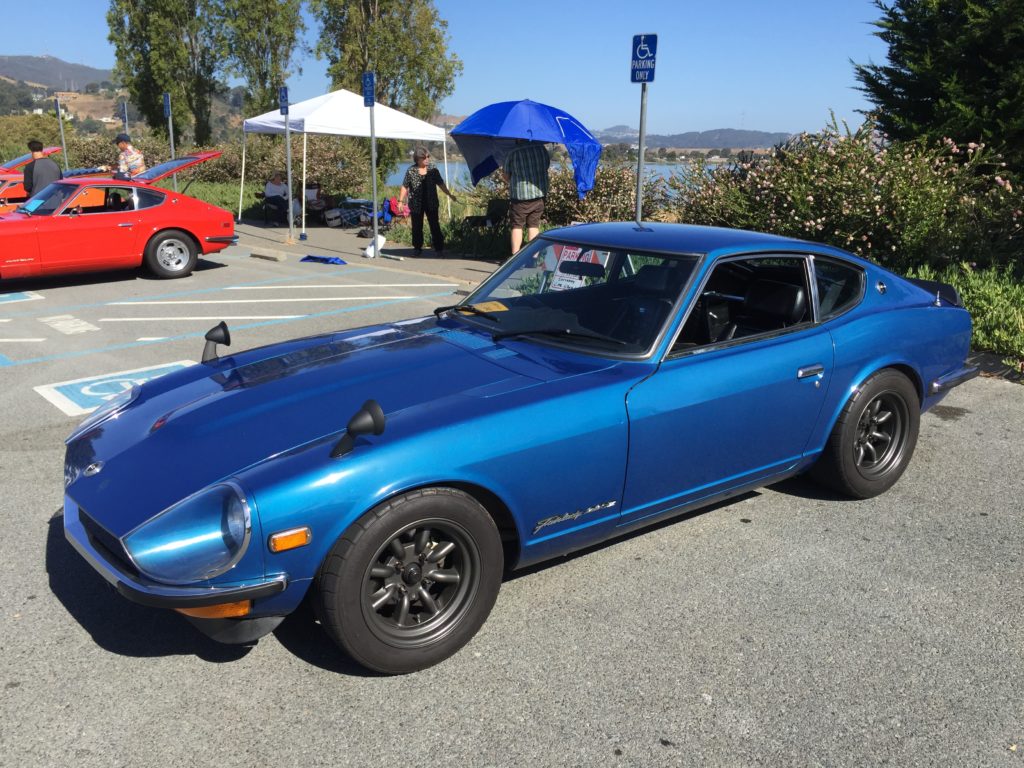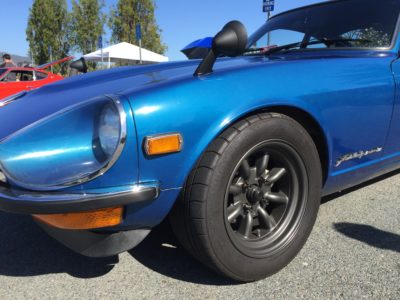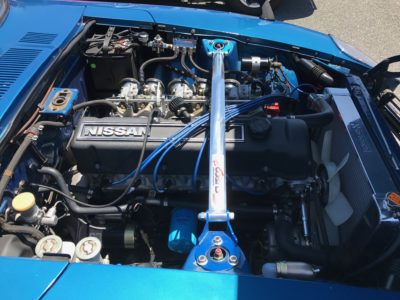 260z and 280z
ZCG customer Joe A showed his pretty 260z, fresh from the shop (full report on the blog soon)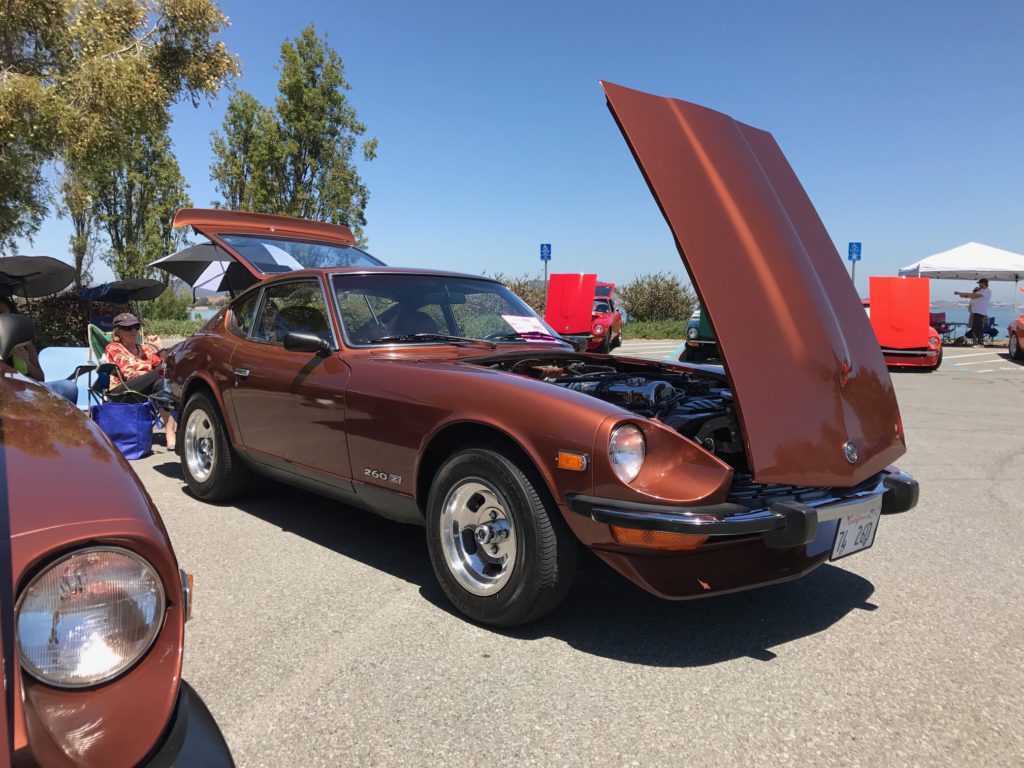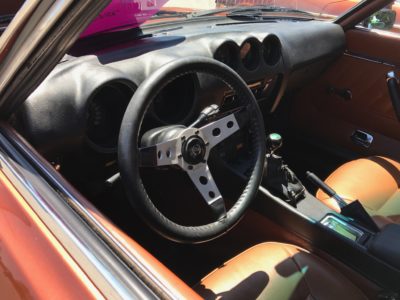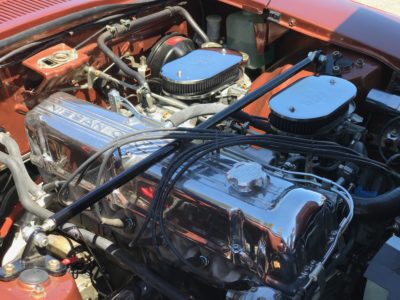 Linda W's 1978 280z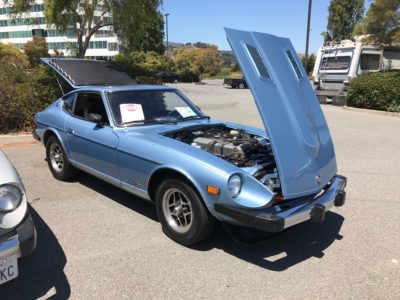 S130
Who could forget the S130 280zx! Black Gold too: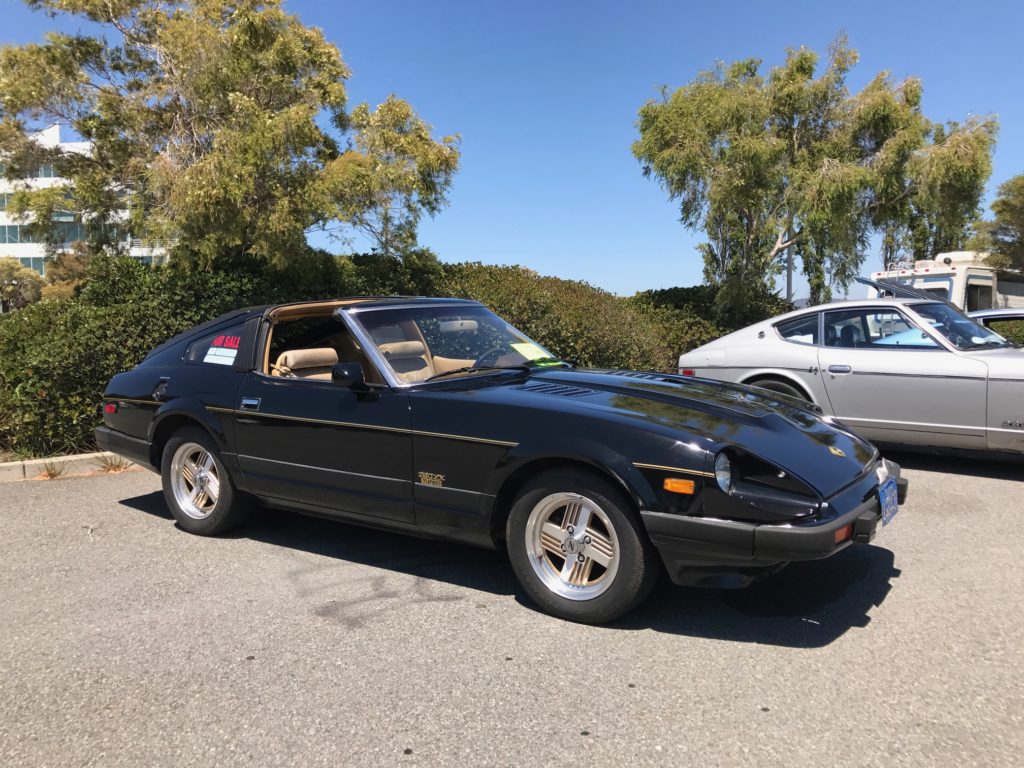 People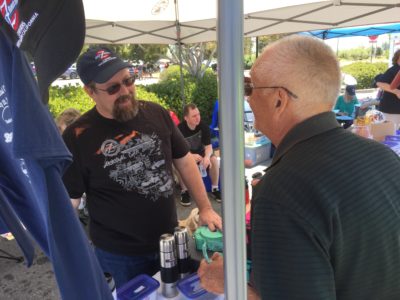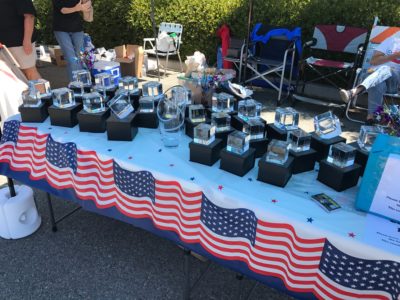 We like this show because of the laid-back atmosphere and good folks that organize it. You won't find Drake or EDM blasting through loudspeakers here. No bikini contests.  Just Z-car and Nissan/Datsun enthusiasts simply sharing their love about cars.
Z32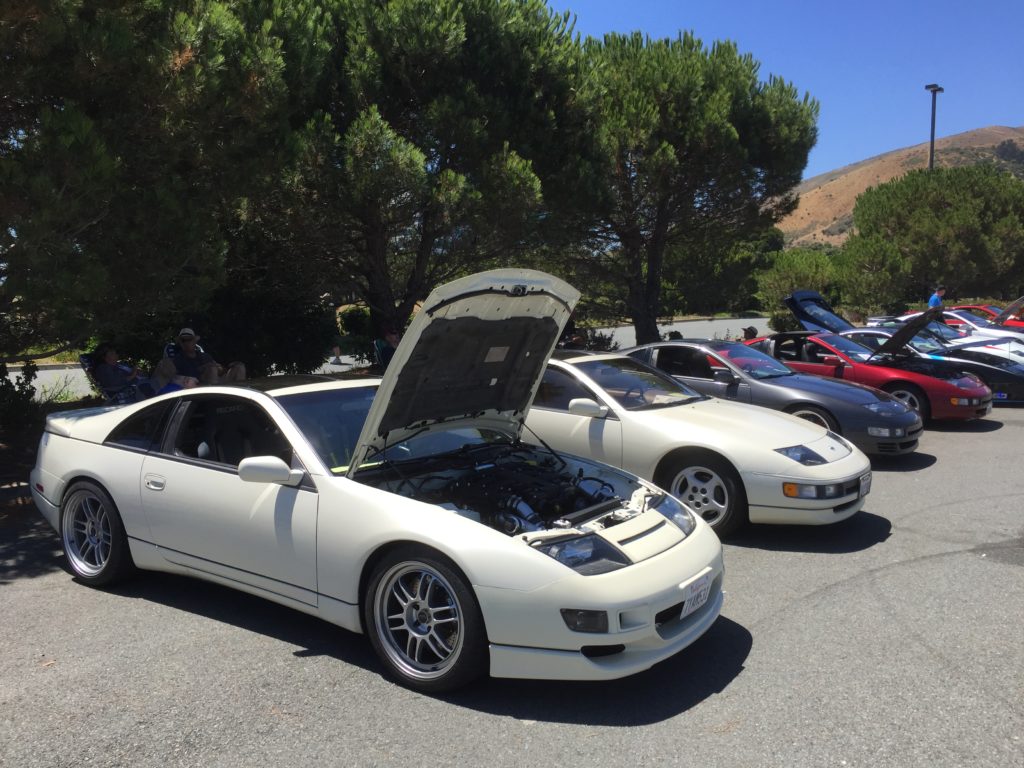 11 Z32 300zx cars were displayed ranging from high-mileage survivors with original owners to show-spec pristine examples. Kevin N and Joe K's Z32 Twin Turbos are both top-level examples of highly modified yet tasteful machines: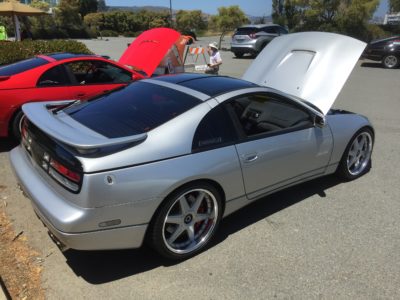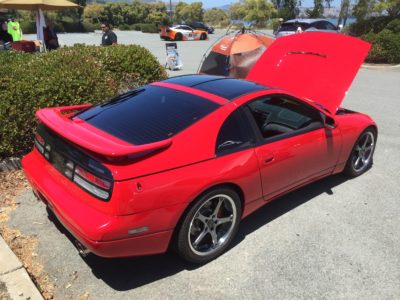 Jack and Yolanda's famous widebody Z32s. Jack is the creator of the original "primadonnaZ" back in the 70's.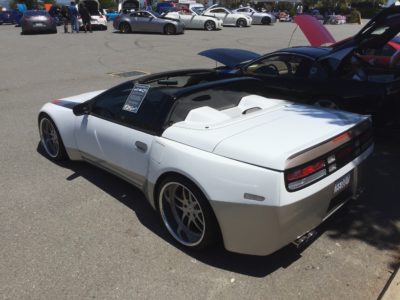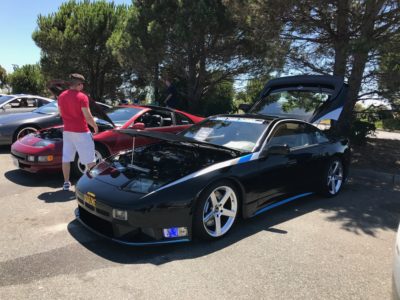 This 1994 NA Z32 caught our eye because it had 332k miles from its original owner!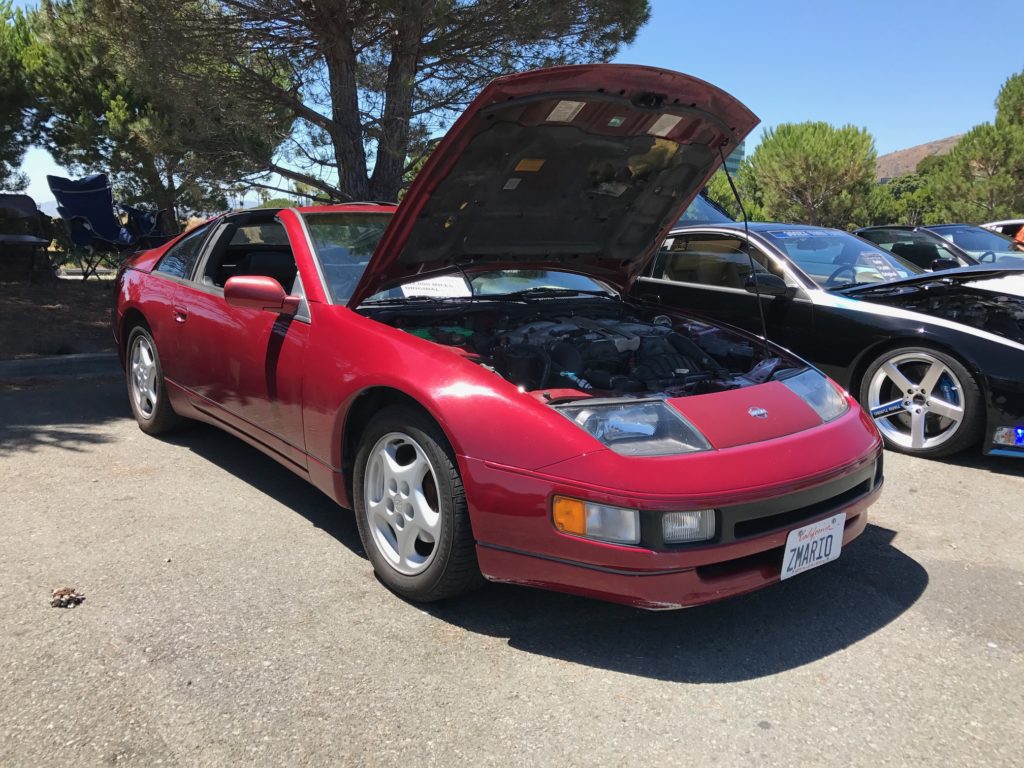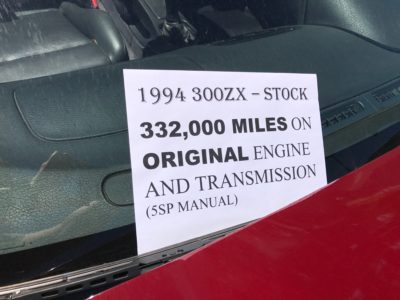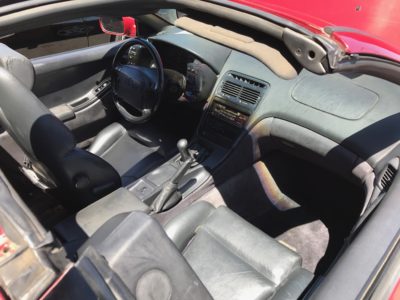 Z33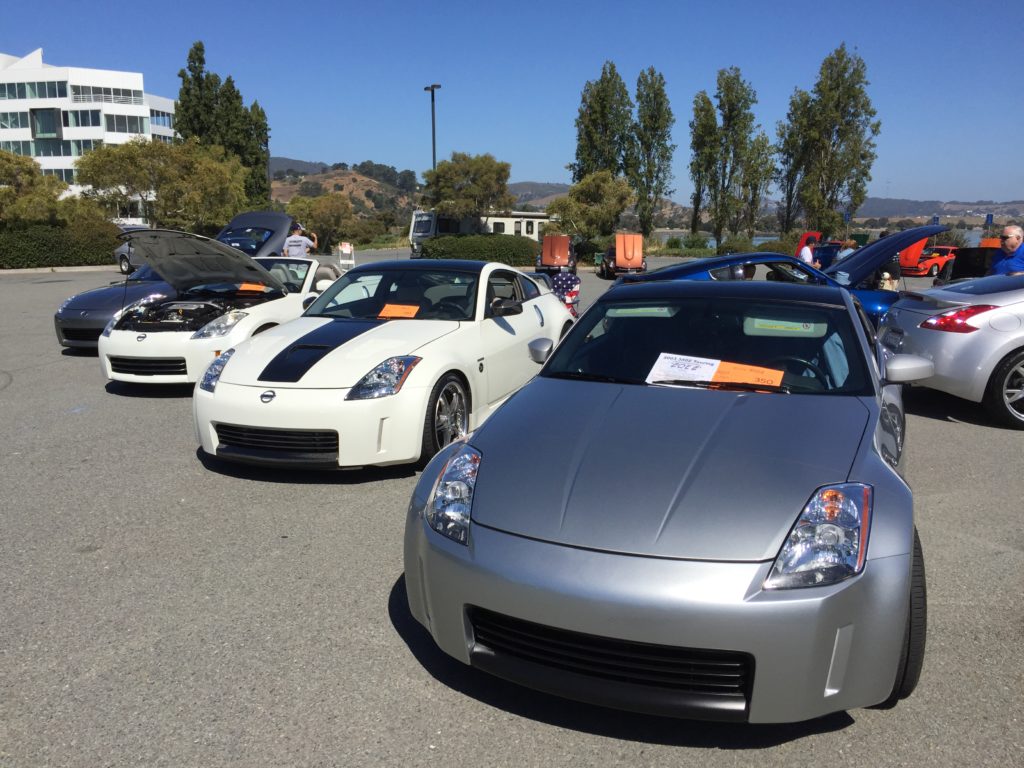 If you are a fan of Japanese classic cars there's a good chance that you have visited
Japanese Nostalgic Car
. JNC's senior minicar correspondent and all-around J-Tin guru is 
Ricky Silverio
and he is also a Z-car owner! Here is his pristine, 10k-mile 2003 350z Track model that we will be performing services on soon. Like his other sports cars, Ricky shows impeccable taste in his "OEM+" mods. Check out more pics in the gallery as there are many "easter eggs" in his Z!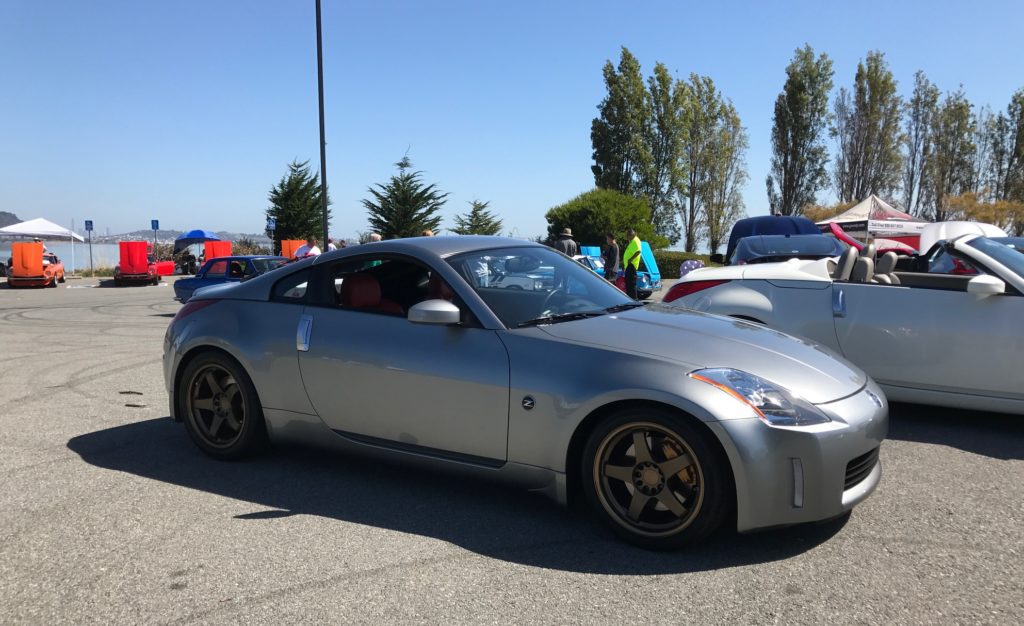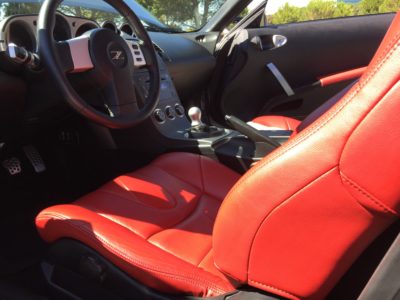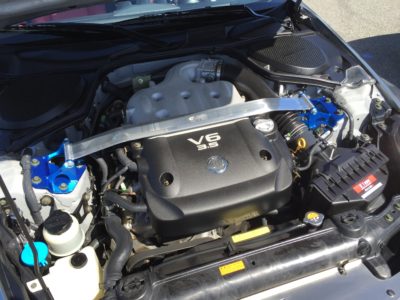 Z34
This is the first show since 2009 that Nissan USA helped support and ZONC was very happy to have a new NISMO 370Z  on display: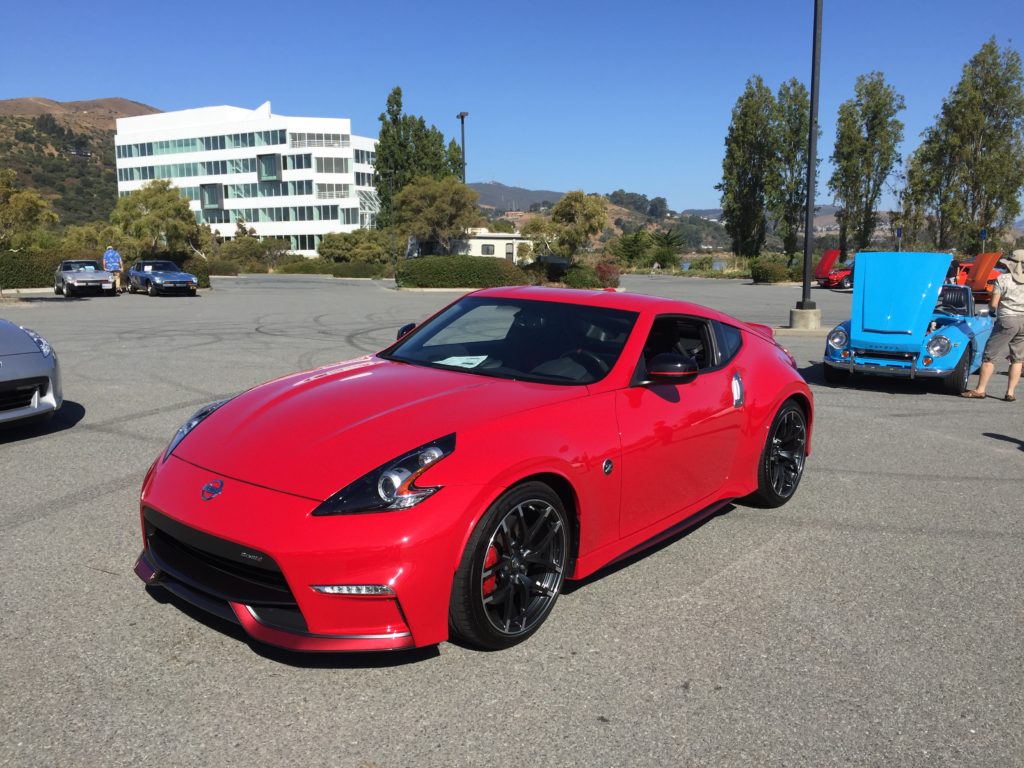 We spotted this pair of of white NISMO Z's. Nissan's final evolution of the Z34 is the best looking, in our opinion: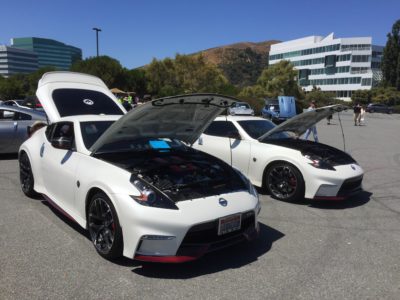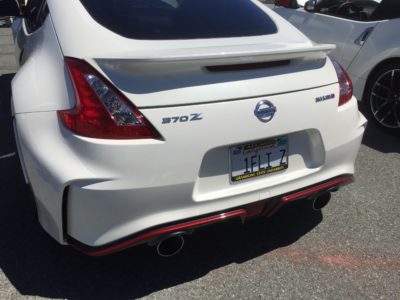 510s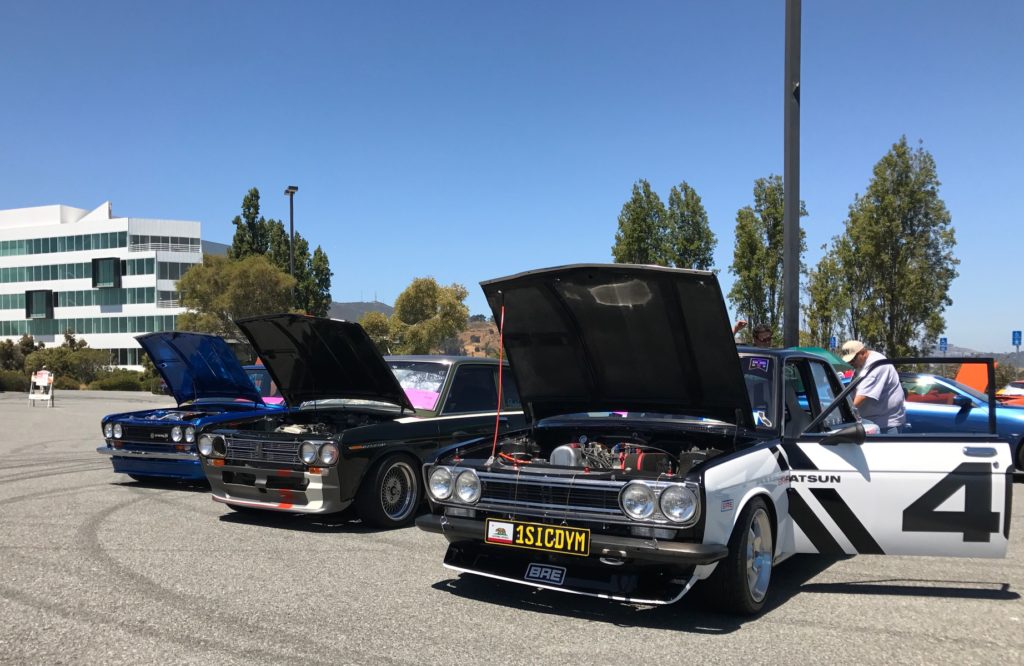 Three Datsuns 510s showed up, two with KA24s and one sporting an L-series. Datsun die-hards may remember this familiar 510 that belonged to builder Gary Jervis: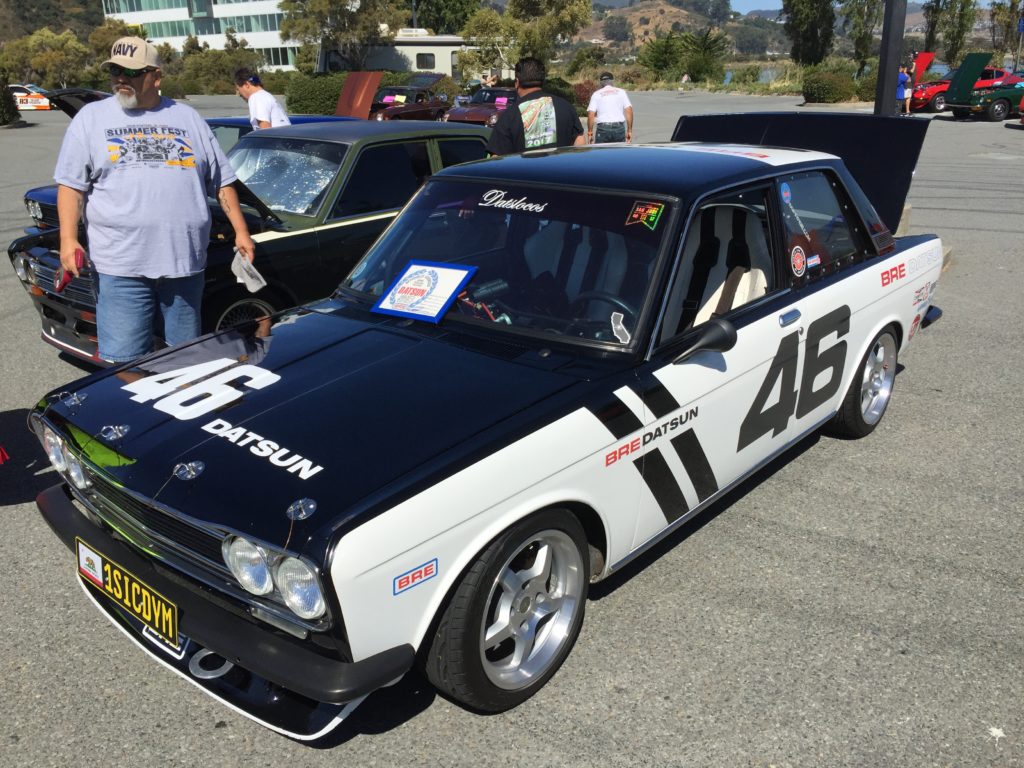 Our favorite (and the crowd's too) was Matt's 510. This boosted KA24DE Dime ticks all the right boxes for our love of low-flying bricks, and he also won 1st place for Best 510!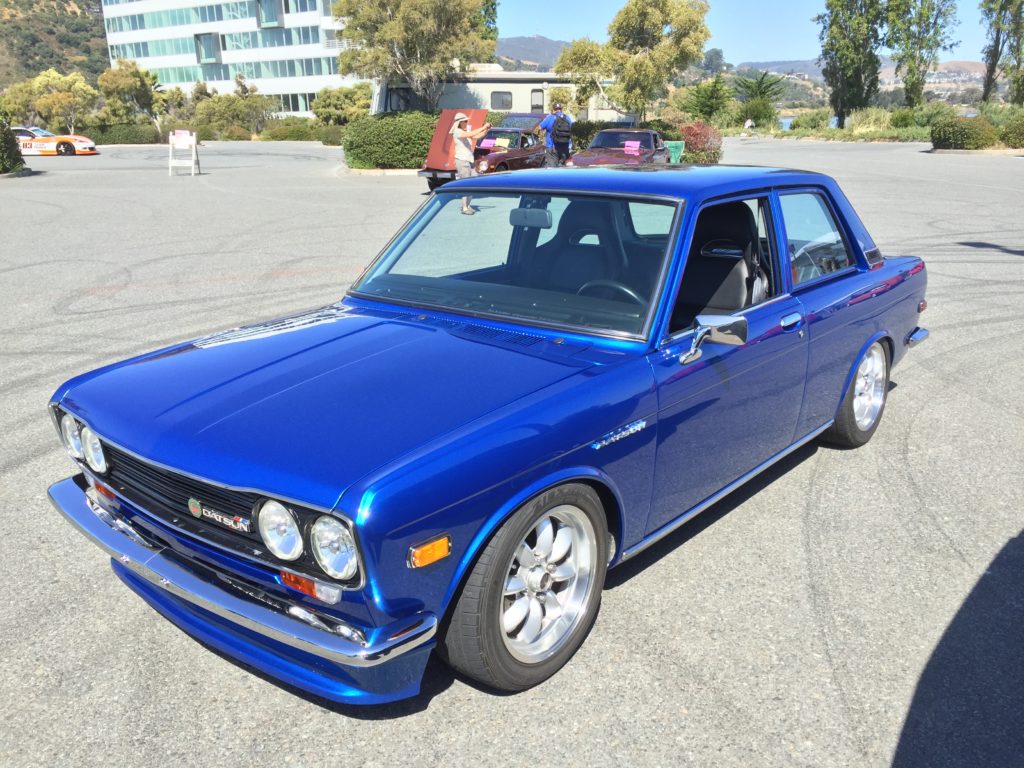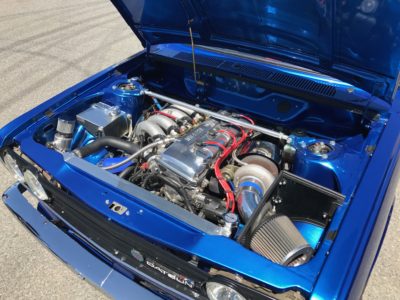 The Kenmeri Skyline
Alex M lent us his C110 Skyline to participate in the show. It was well received and even won an award!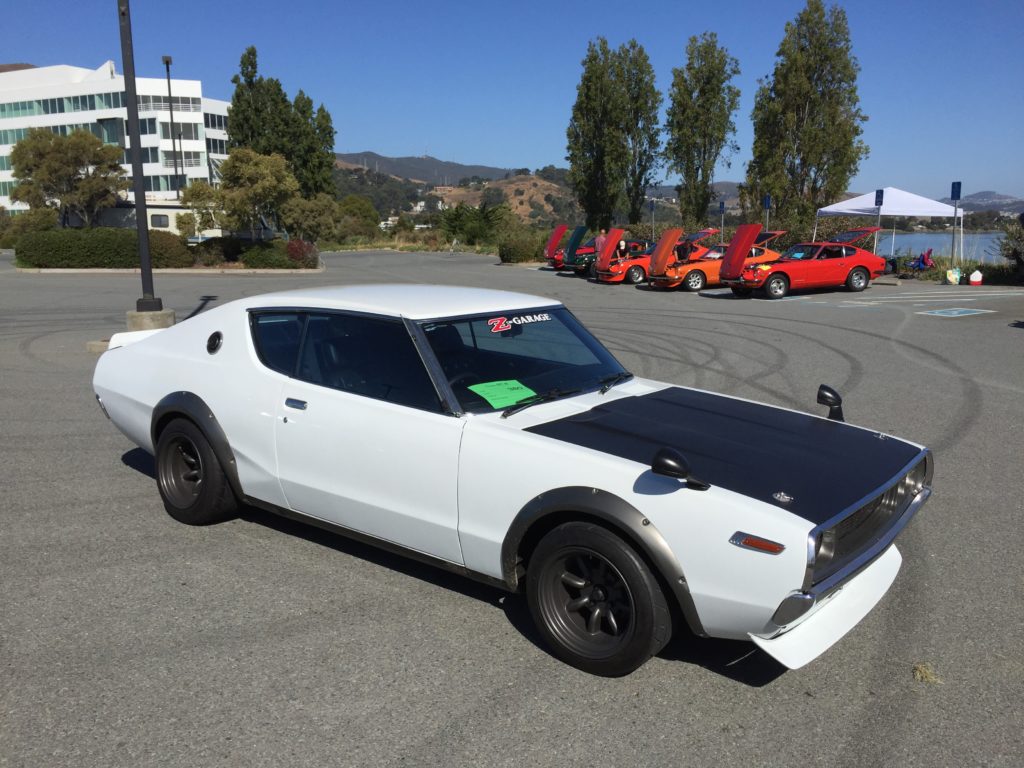 Roadsters and Best of Show
The lone Datsun Roadster, and winner of Best of Show award went to Dan M's pretty '69 Datsun 2000. Dan also brought his '72 240z!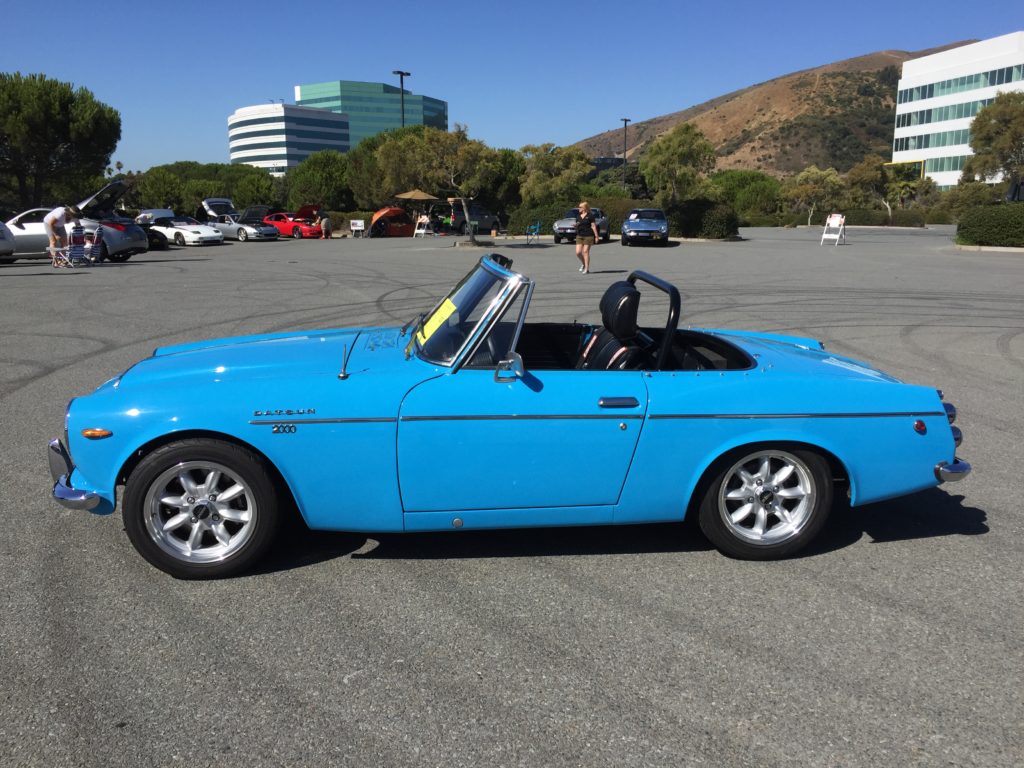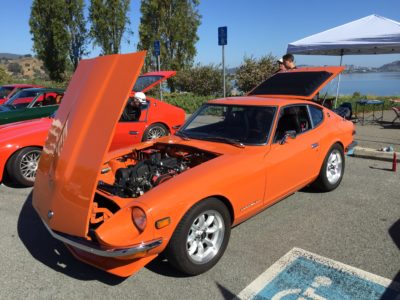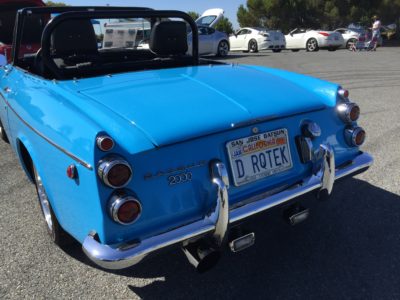 Vanity plates
It's no secret Z car owners have the best vanity plates! Some notables: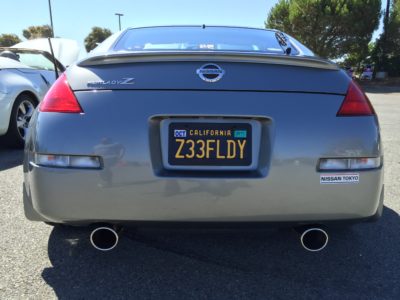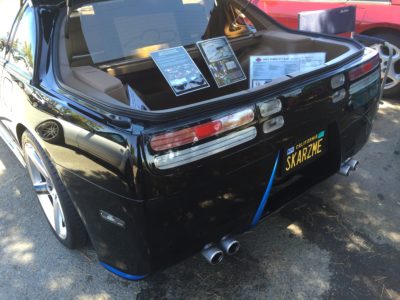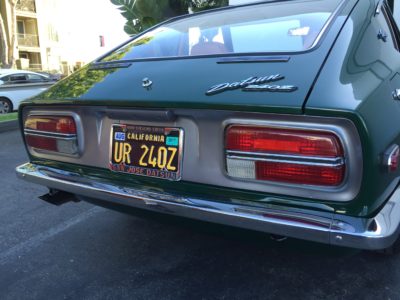 Parking lot finds
The beautiful venue is also a public park so plenty of folks stopped by to check out the Z's.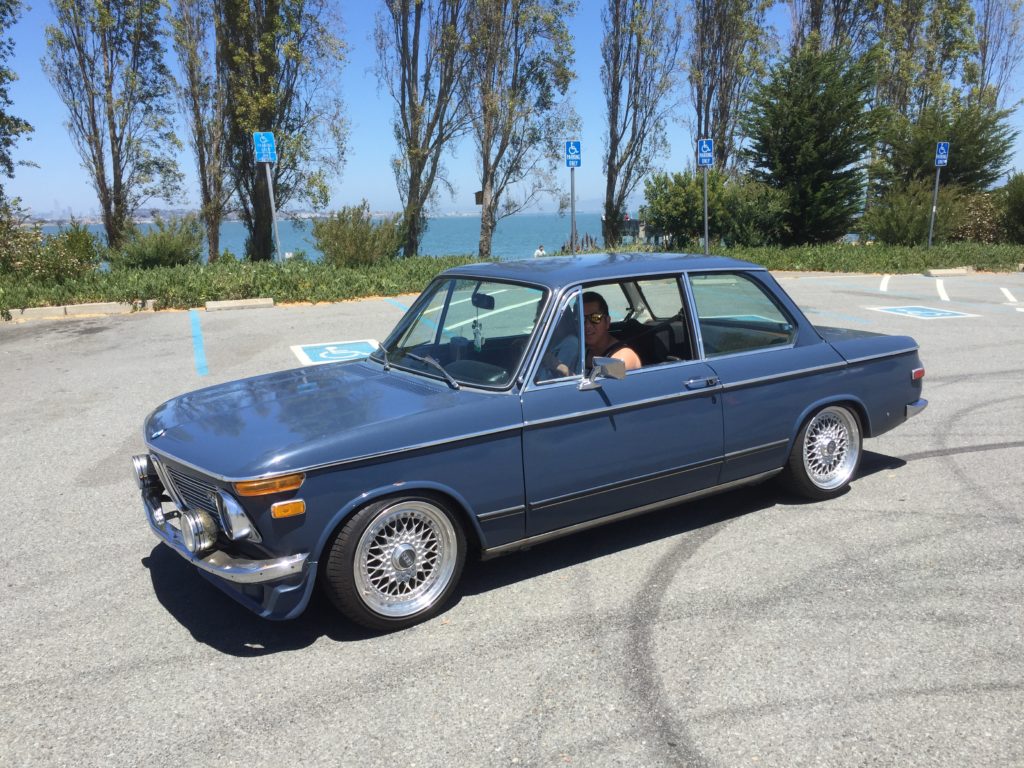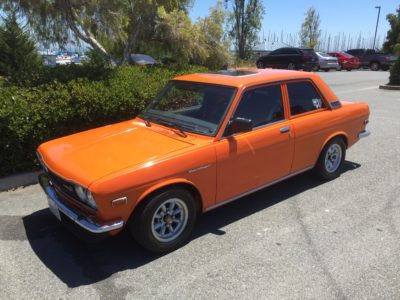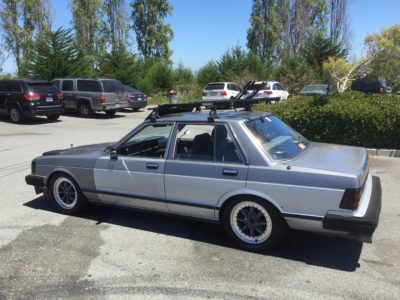 Award Winners
It is always great to see ZCG customers carrying home awards for their pride and joy.
James S won Best Modified and Super Modified! Joe A won best 260z and Frank M won Best Stock 240z!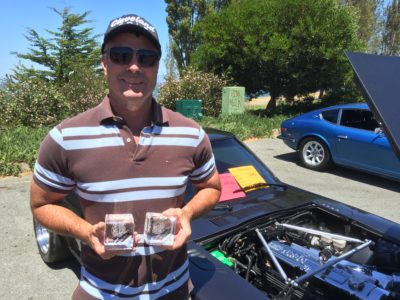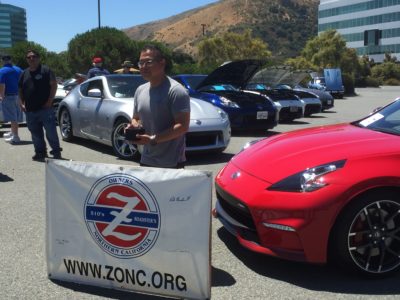 See you next year!
Spending the day at the ZONC Annual Car Show was a welcome experience that reminded us to, in the words of the late Mr.K, " Love cars. Love people. Love Life."  We look forward to the next show keep an eye on our event updates and Z you soon! Don't forget to check out our picture gallery below! Big thanks to the ZONC organizers and Ricky Silverio for sharing his photos with us.