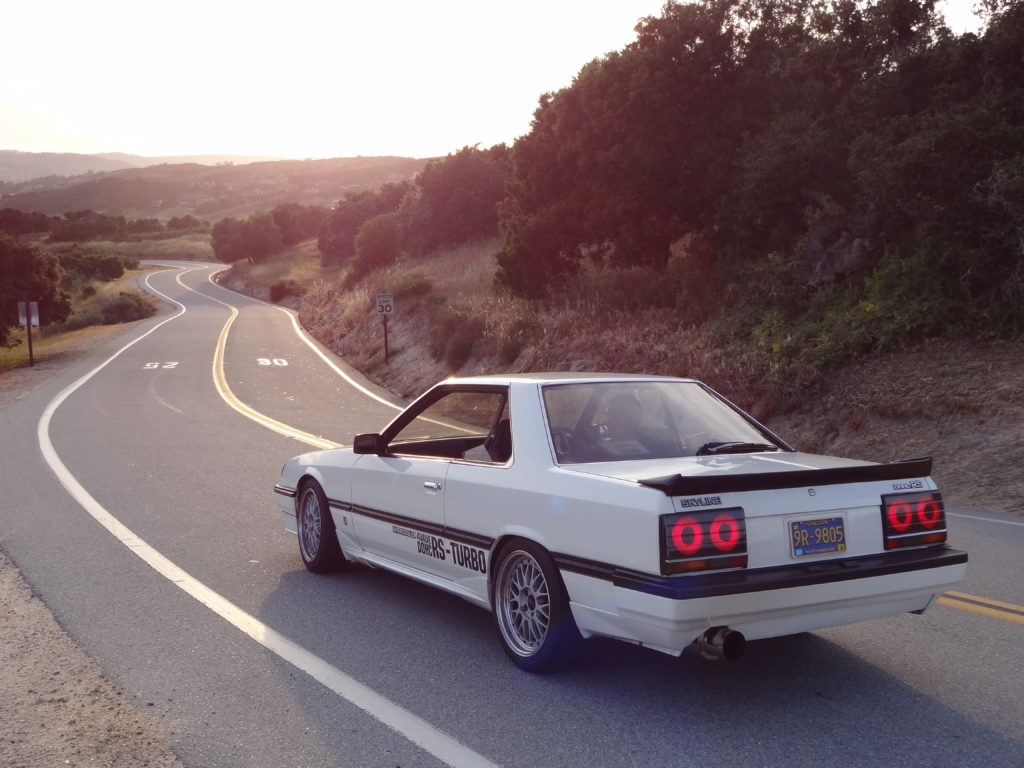 Last week our friend Eric Straw visited us for tuning on his incredible RB26DETT-powered 
1984 DR30 Skyline
. You might remember Eric stopping by the shop last year on his way down to the 
JCCS show
, where the DR30 put down 462hp/348tq on our dyno. Eric expressed interest in more power without sacrificing reliability:
"The only plans I have for it at this point is a pair of GT2860RS, new injectors and Haltech Platinum Pro Tuning by Z Car Garage in spring"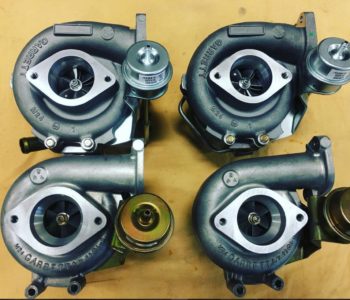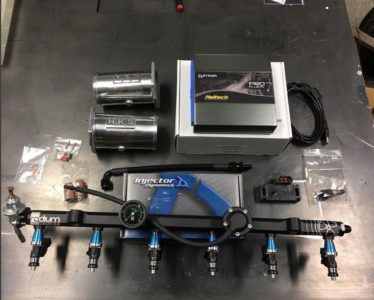 So spring arrived and Eric collected his parts including new GT2860RS turbos, Radium Engineering fuel supply, Injector Dynamics ID1050x injectors, and a Haltech Platinum Pro from ZCG. Rob began dyno tuning sessions and road data-logging.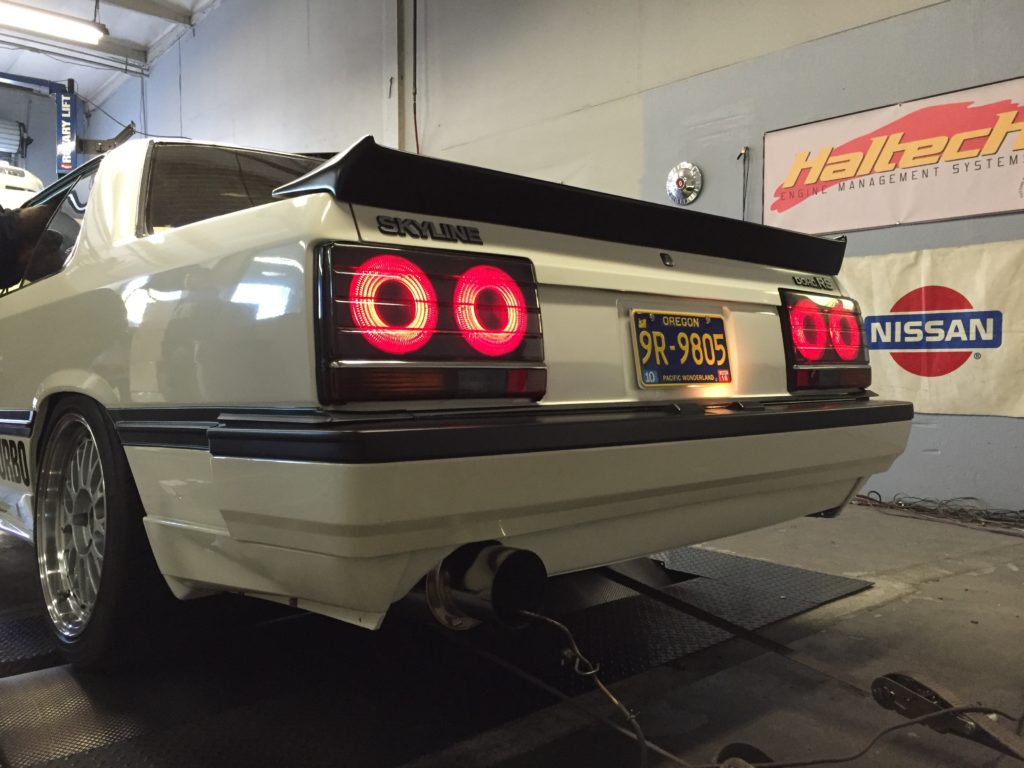 Eric wanted the Skyline to run on Oregon's readily available pump gas, and the result was 532hp/389tq to the wheels on 92 octane. Power delivery is very linear and Eric's fastidious chassis-prep harnesses the power so well it is hard to believe you are riding in a 80's Japanese car!  Here is video of the DR in action:
Our good friend Michael Spreadbury accompanied Eric on the roadtrip down from Oregon. Michael was instrumental in the DR build and is a well-known Datsun-guru building some killer SR20-powered roadsters from his shop at Spriso Motorsports. While the two were in town Rob shared the Nissan Patrol and had the boys put some miles on the DR30 after the fresh tune.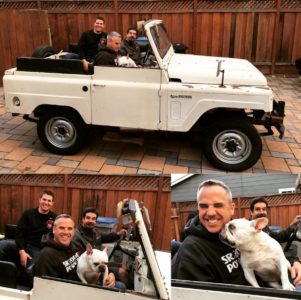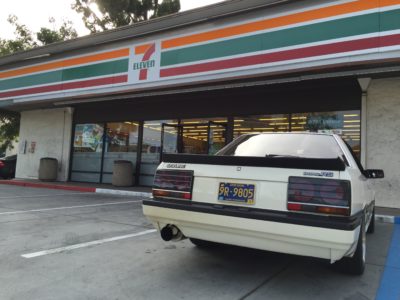 On Saturday 4/15 we had a great opportunity to take the DR30 to Laguna Seca and watch
Patrick Chio race in the USTCC and our customer Kevin B enjoy a track day. I had to join in on the fun with my roadster 🙂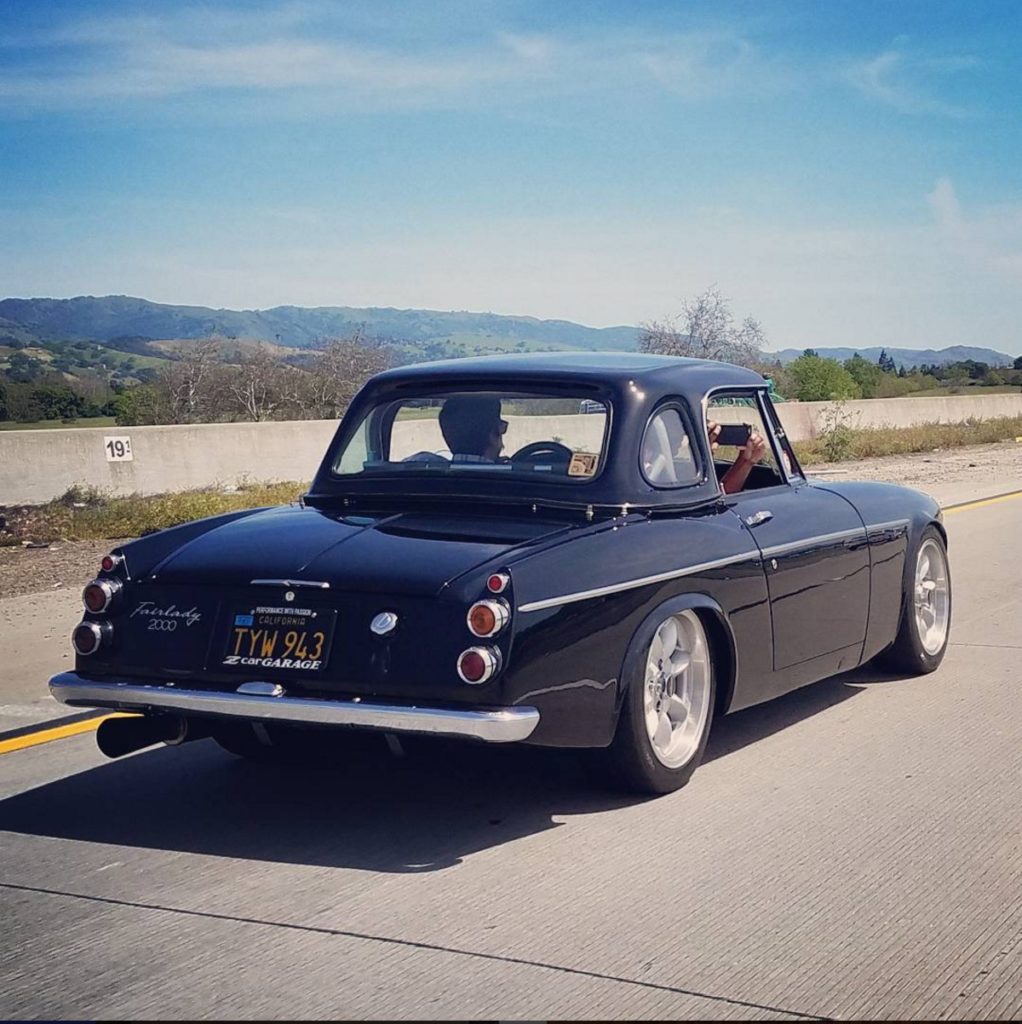 The Skyline was impressive to watch on the freeway. From inside it feels like it is carved from billet with surprising balance between ride stiffness/NVH. Oh, and that RB26 is velvety-smooth with thrust for days. We think Eric is quite happy look at that RHD smile!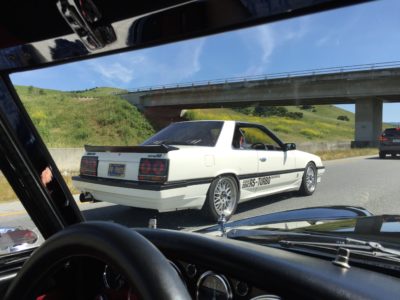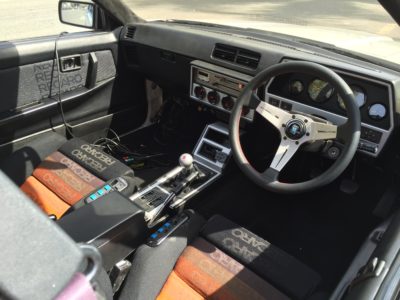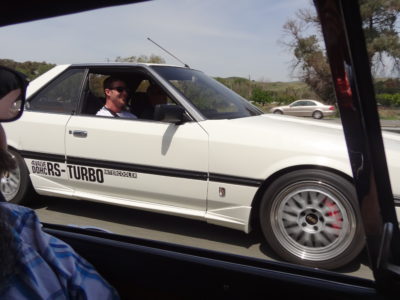 Laguna Seca was filled with plenty of eye candy. We even saw a few BAYZA Z32s/Z31s! Always fun to see owner's solutions to the ever-changing sound restrictions: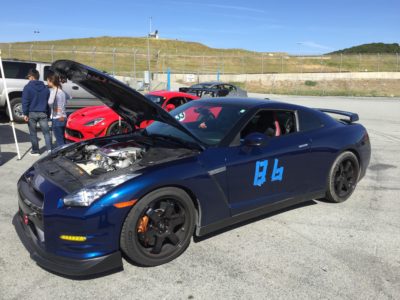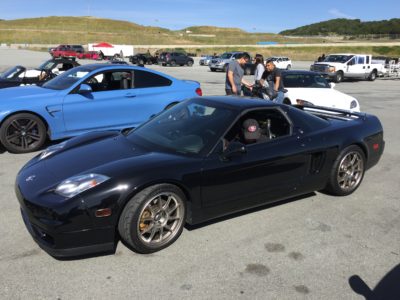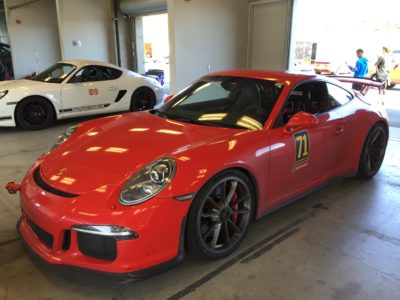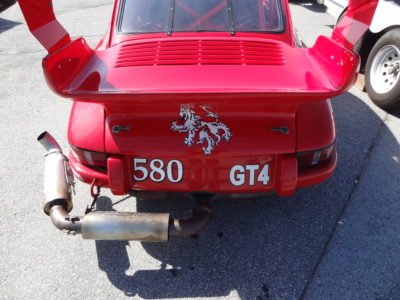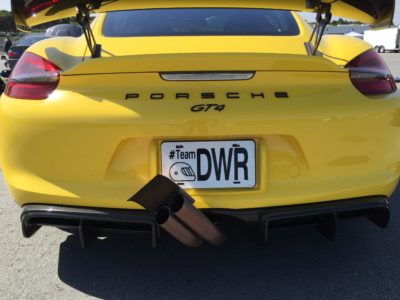 Laguna Seca also makes a fantastic backdrop for photos.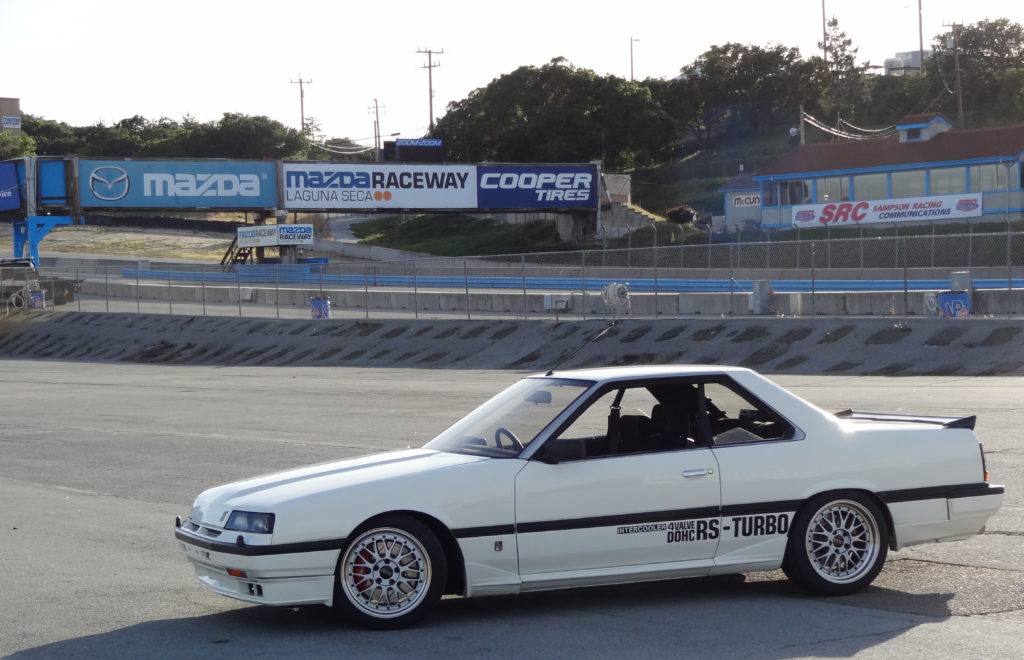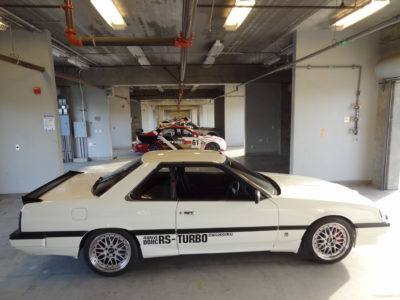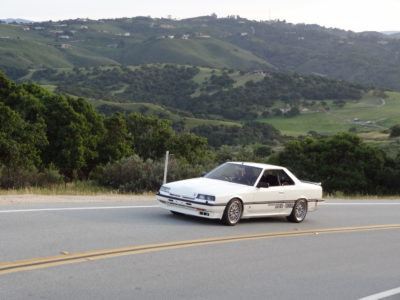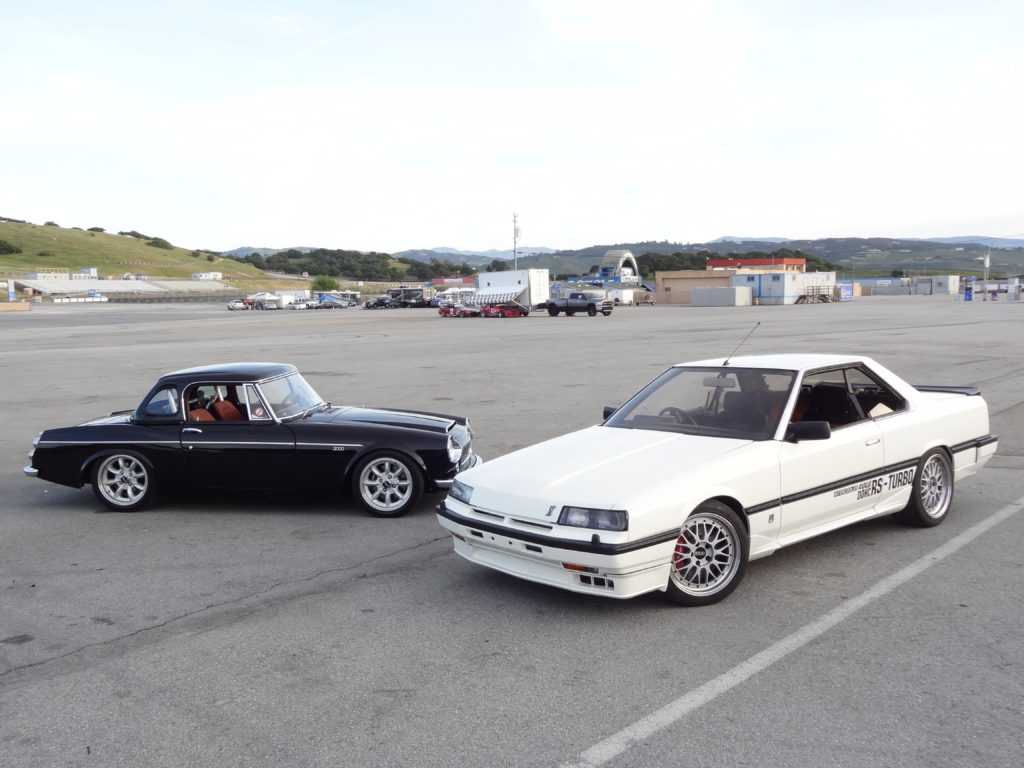 At the end of the day we snuck into the garages to capture some "pretend" race-day shots: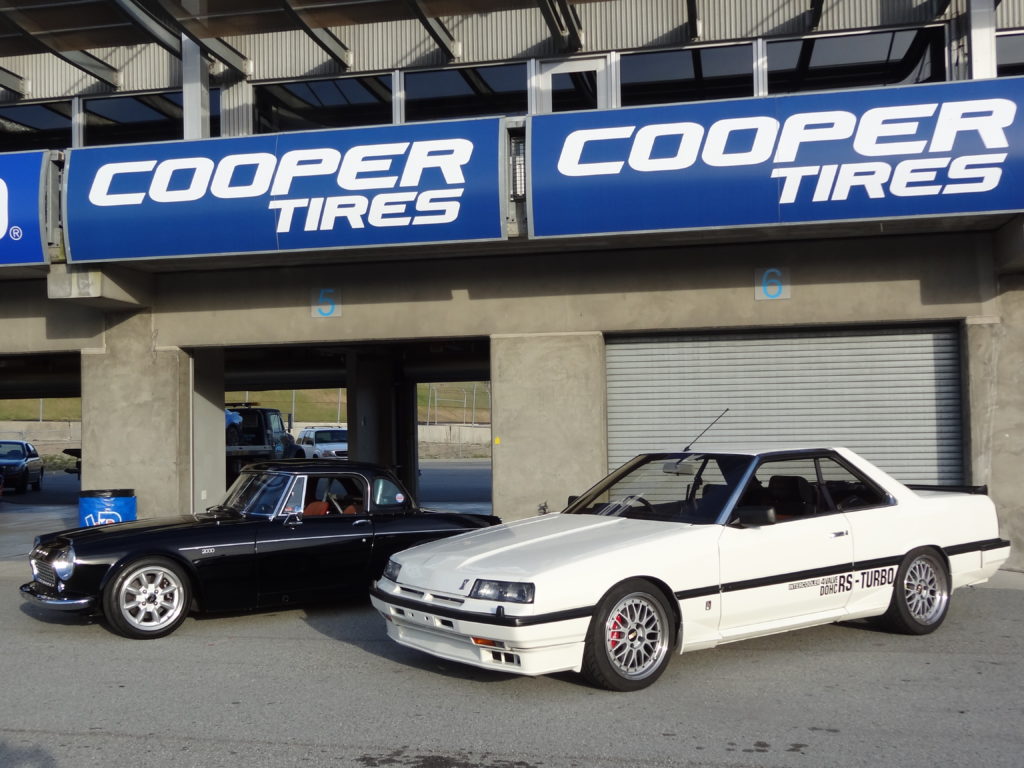 The trip home was exhilarating. The DR30 has some glorious 80's lines and those after-burner tail lights glow just right at dusk: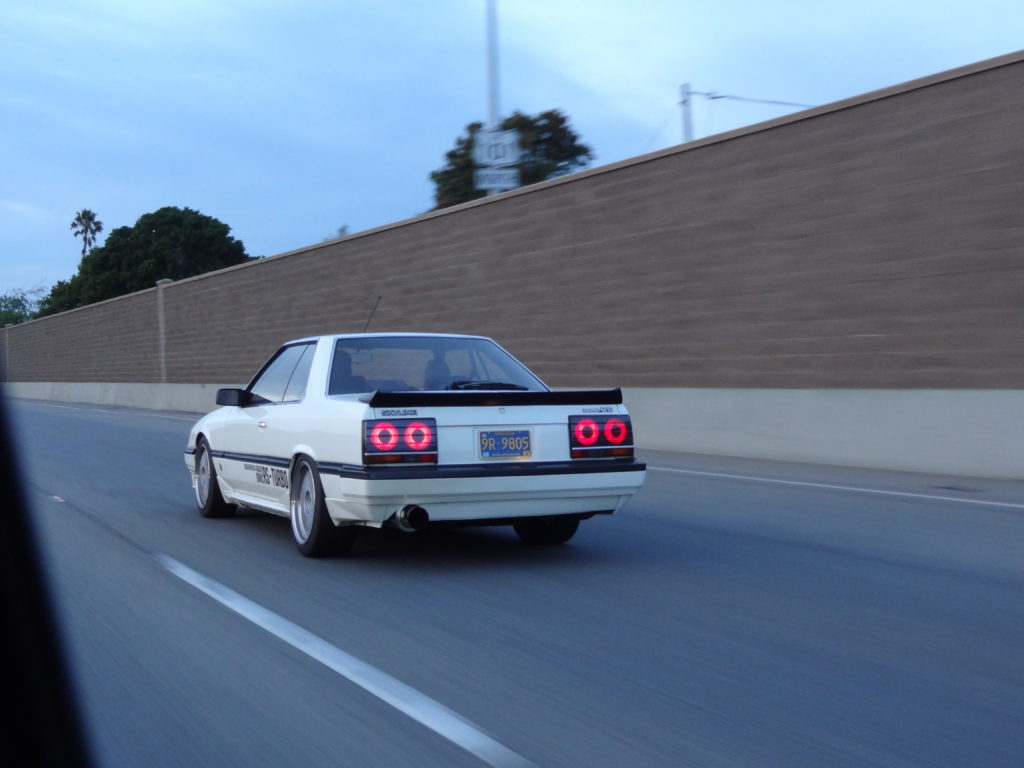 We had a rad time with you Michael and Eric!  Enjoy The Boost!
More pictures in the gallery below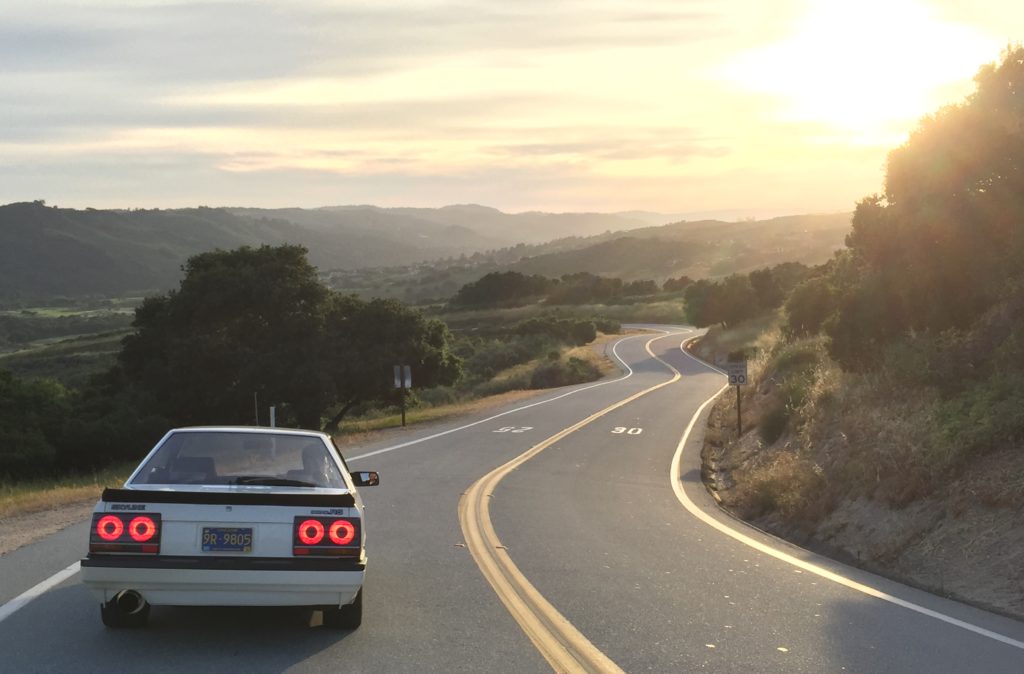 More pics in the gallery
…[read more]