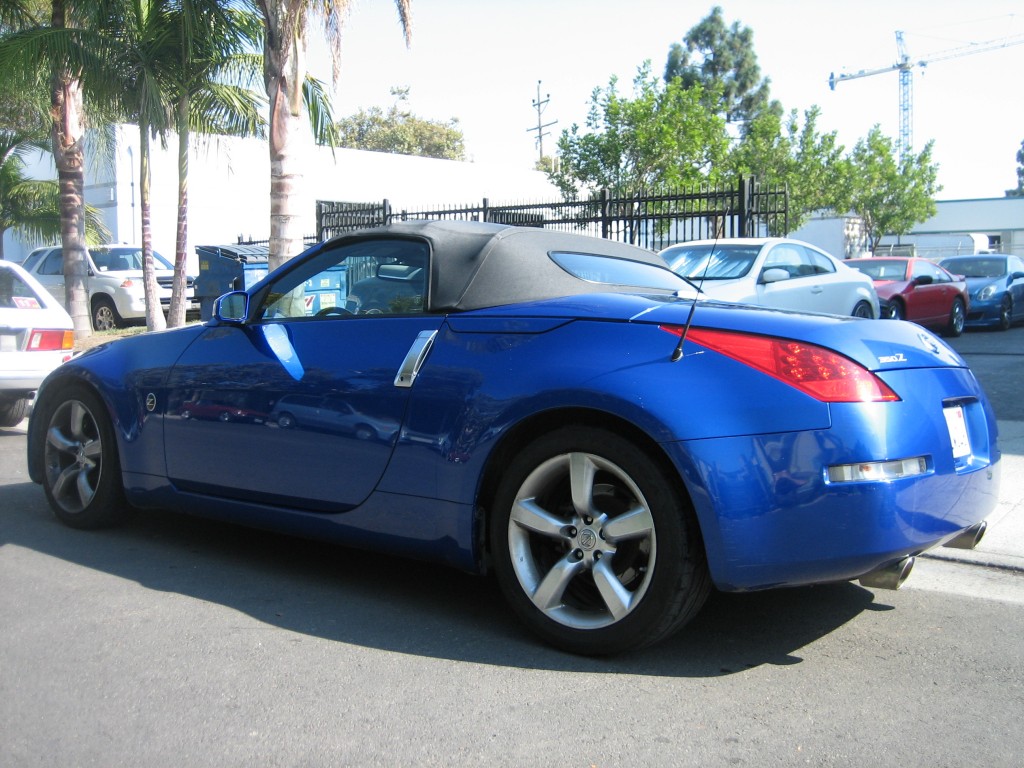 Here is another amazing example of Motorsports bringing a family together. Rob's wife Astrid had a birthday coming up so it was time for their Daytona Blue '07 350z 'vert to get some B-day love. Living off a mountain road Rob and Astrid needed a car that could be both comfortable and sporty. The couple have had their fair share of track days and Astrid has driven in the 24hrs of Lemons race while Rob has a G37 Sport coupe has his daily driver.
The Z came to ZCG for a 30k service with some upgrades to add some excitement to Astrid's commute. Like most upgrade sessions at ZCG we started with a baseline dyno to see what we were working with:

Once the services and baseline was complete we installed a set of the Injen intakes and a Bassani exhaust system. These 2 bolt-ons gained 20hp/13tq!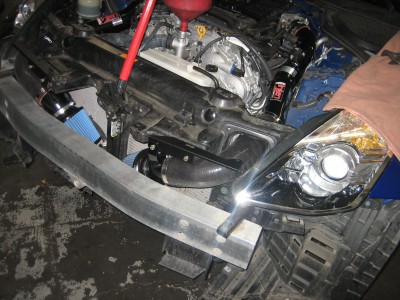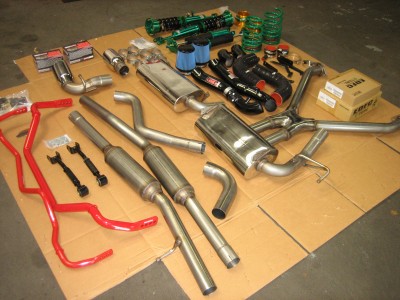 Rob and Astrid wanted this Z to be able to handle any curvy road and  the occasional Track Day. A combination of braking and suspension upgrades were installed, starting with TEIN Flex coilovers with EDFC control unit. This allows the driver to pick from 16 levels of dampening force: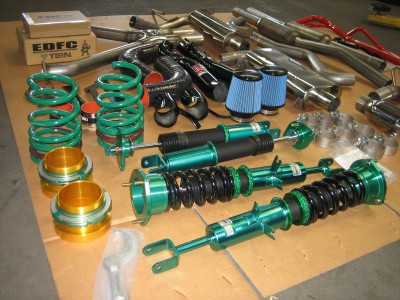 A nice compliment to the coilovers is the adjustable sway bar set from Hotchkis: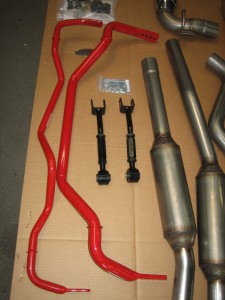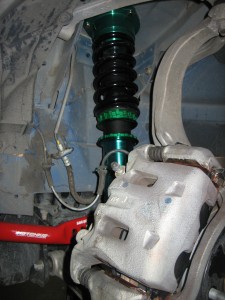 We installed our favorite brake pads for any sport driving, the STOPTECH 309 in addition to a full brake and clutch bleed with Motul 600.
With the power mods, brakes, and suspension Rob and Astrid should be able to enjoy a track day or drive on any curvy road with a smile on their faces:)