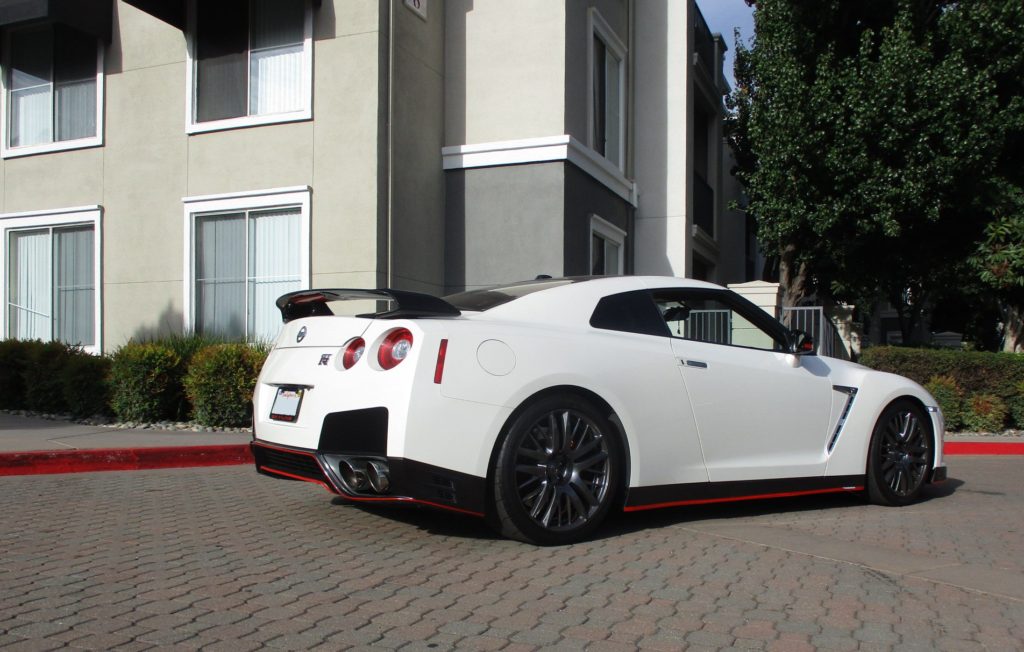 At Z Car Garage we are fortunate to be a part of our customer's sports car journeys. Derek Y is a long-time customer and we worked on his 2005 Infiniti G35. Three years passed by and he visited us with his latest Nissan, this 2015 GT-R. The R35 visited ZCG with only 11k miles and received a host of power upgrades from AMS, EcuTek, SpecialtyZ, Turbosmart and more: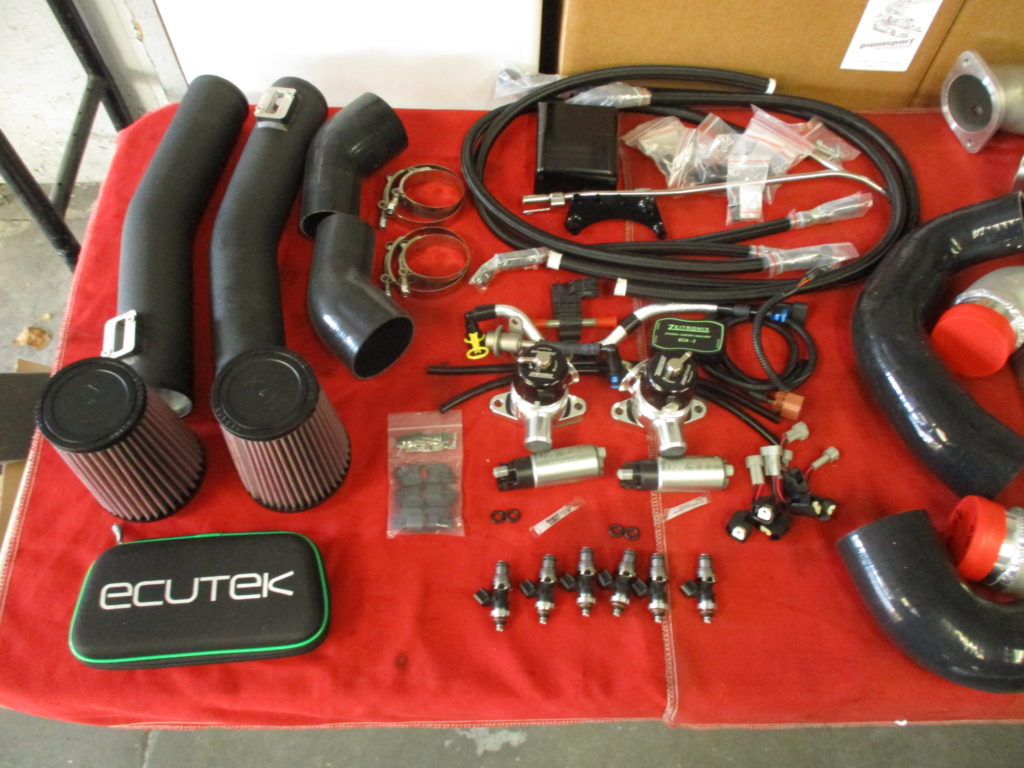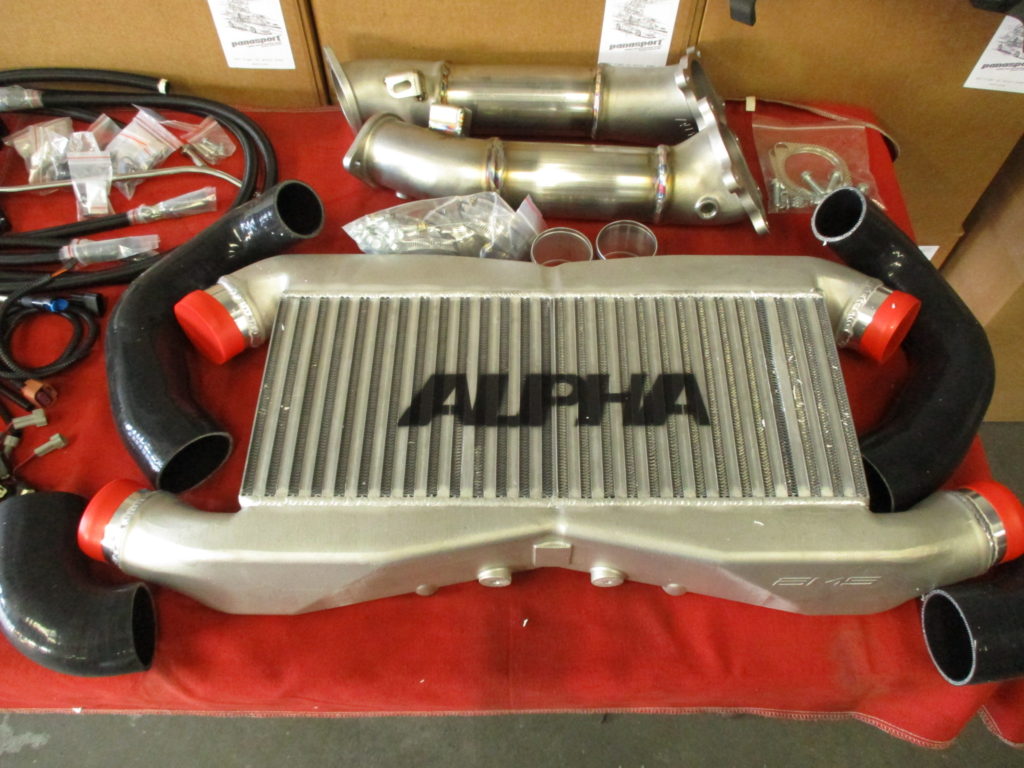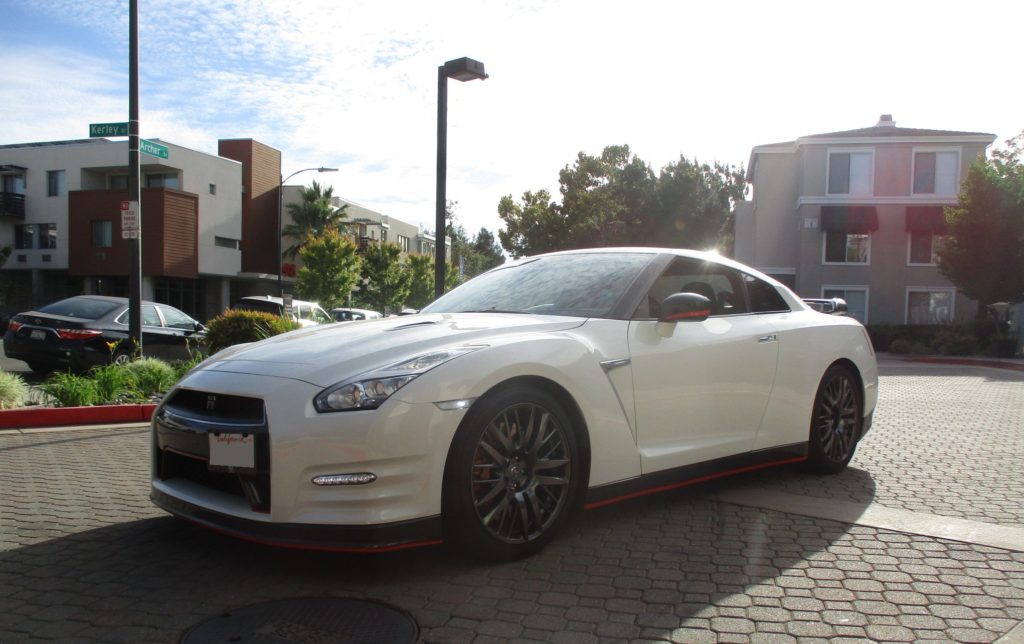 Here are the SpecialtyZ 3″ intakes and AMS front-mount intercooler being installed: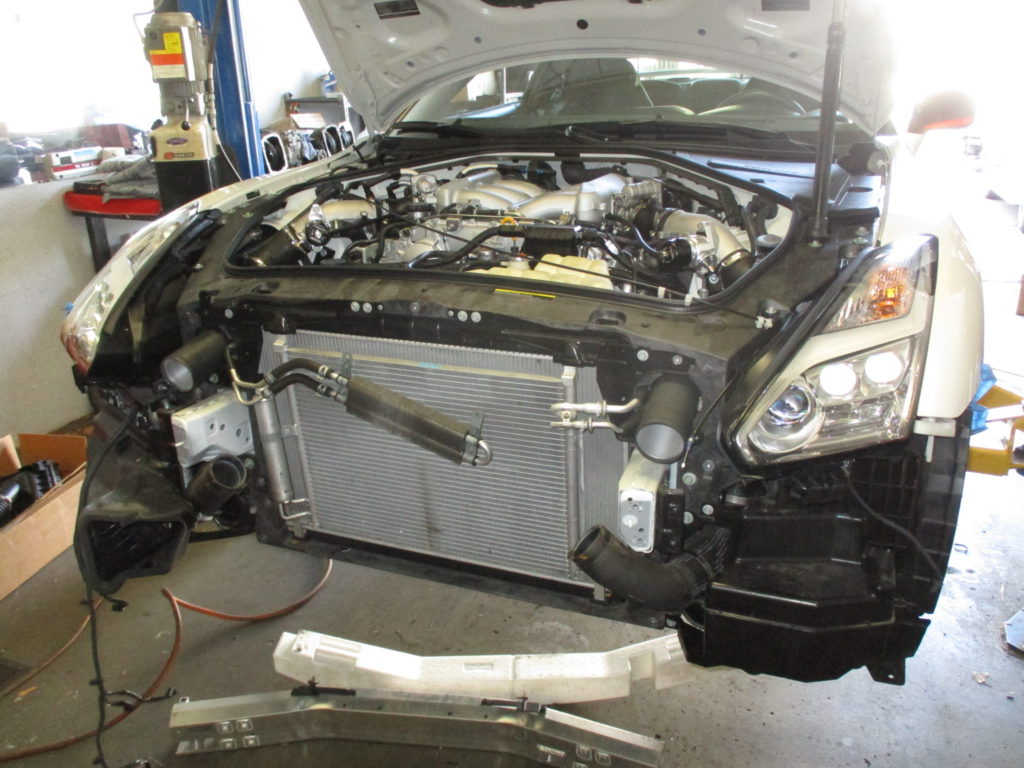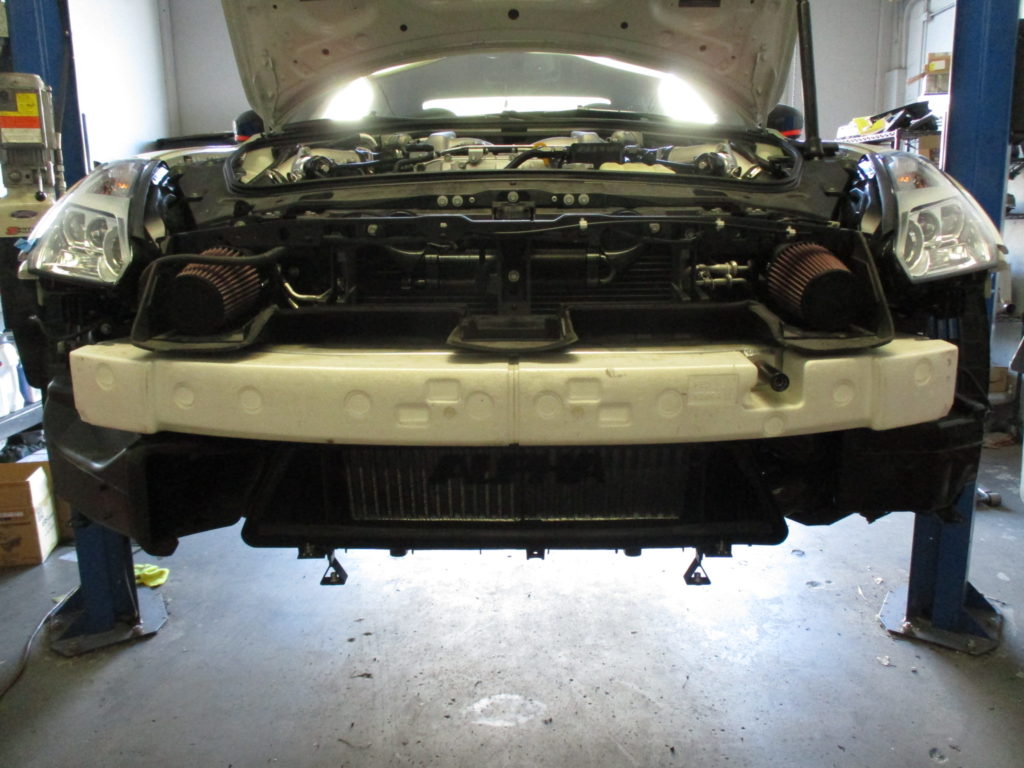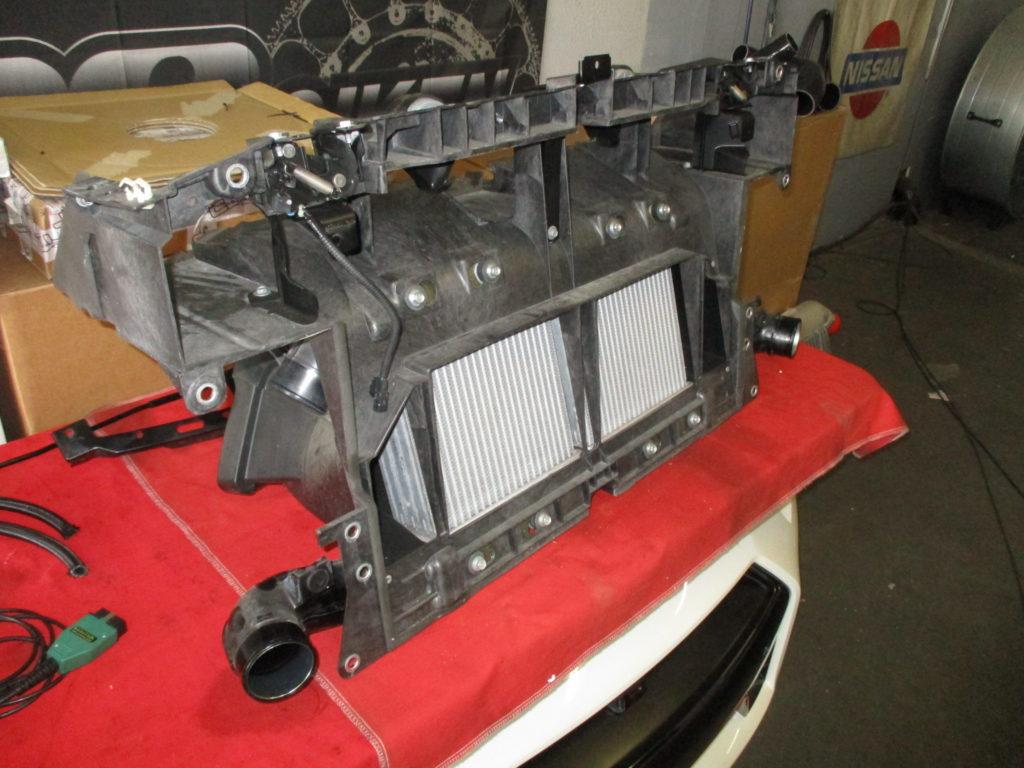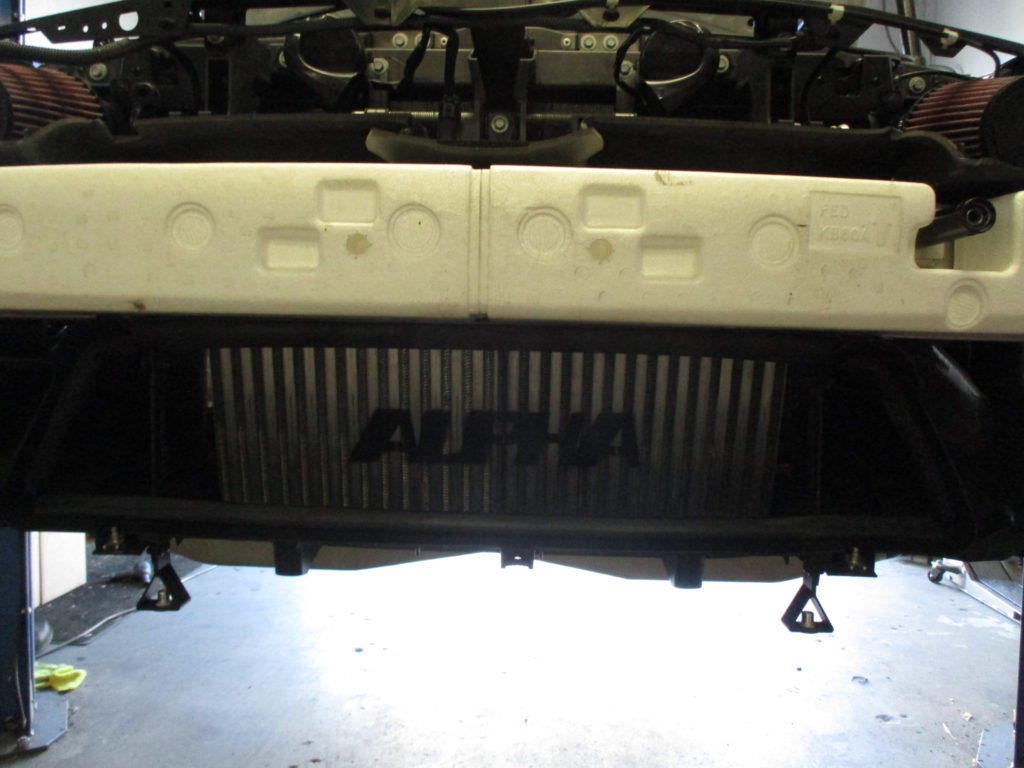 More engine bay work including the AMS crankcase breather setup, ID 1300cc injectors (plus DW fuel pump upgrade), Turbosmart BOVs and a SpecialtyZ Flex-Fuel kit: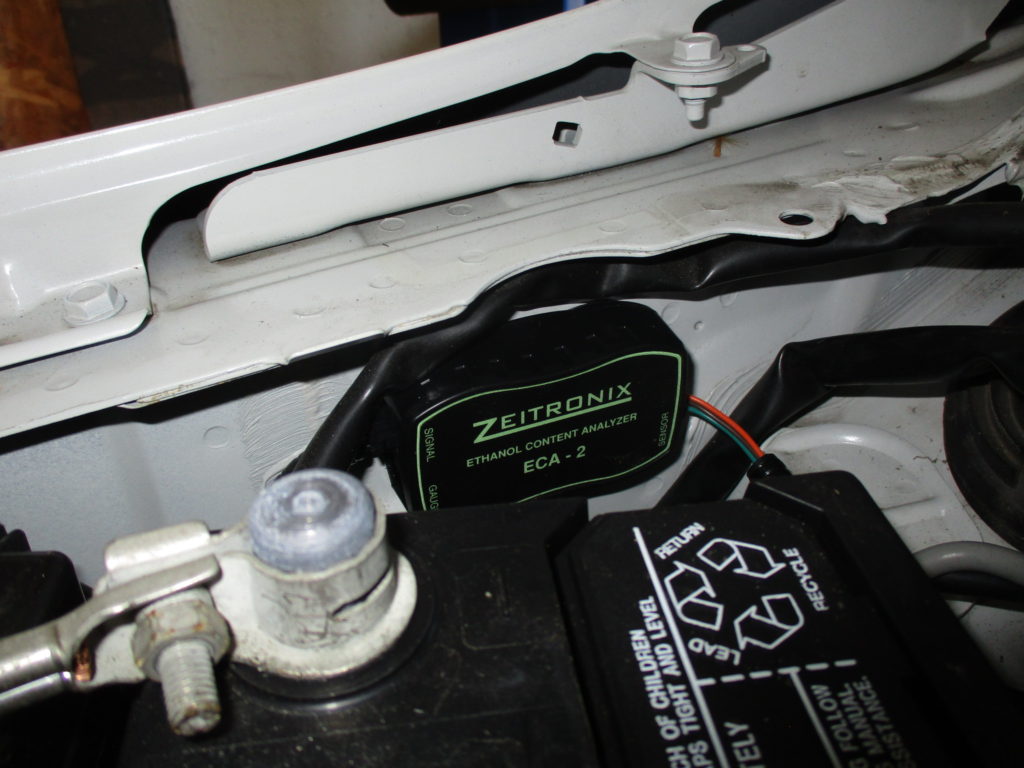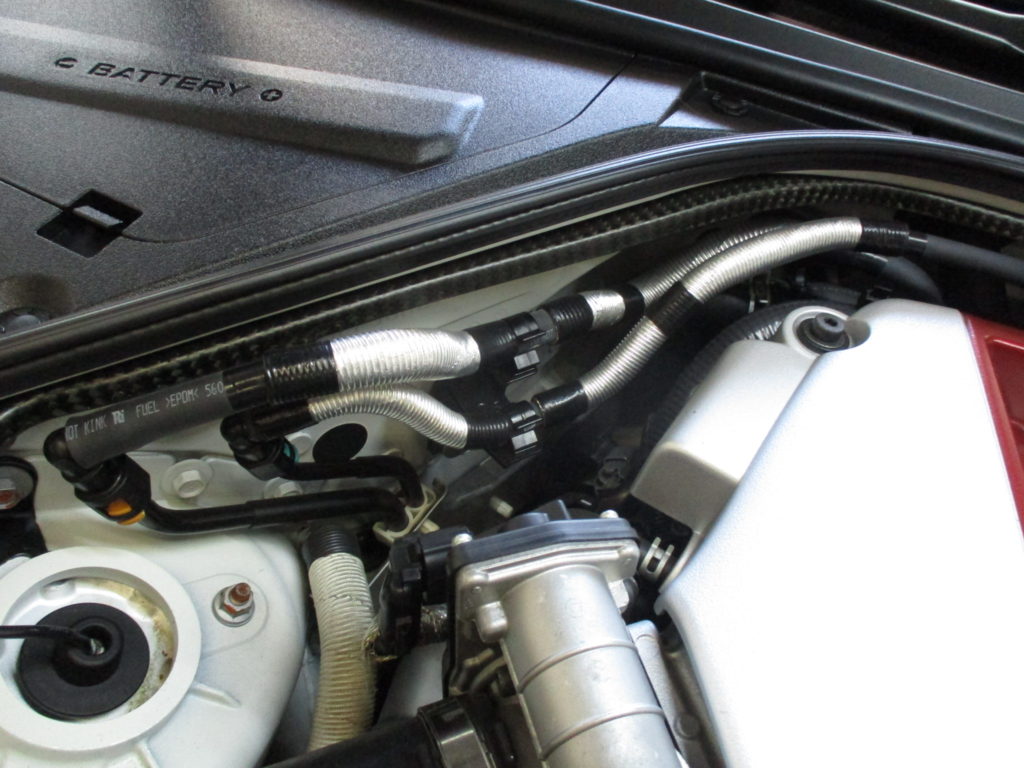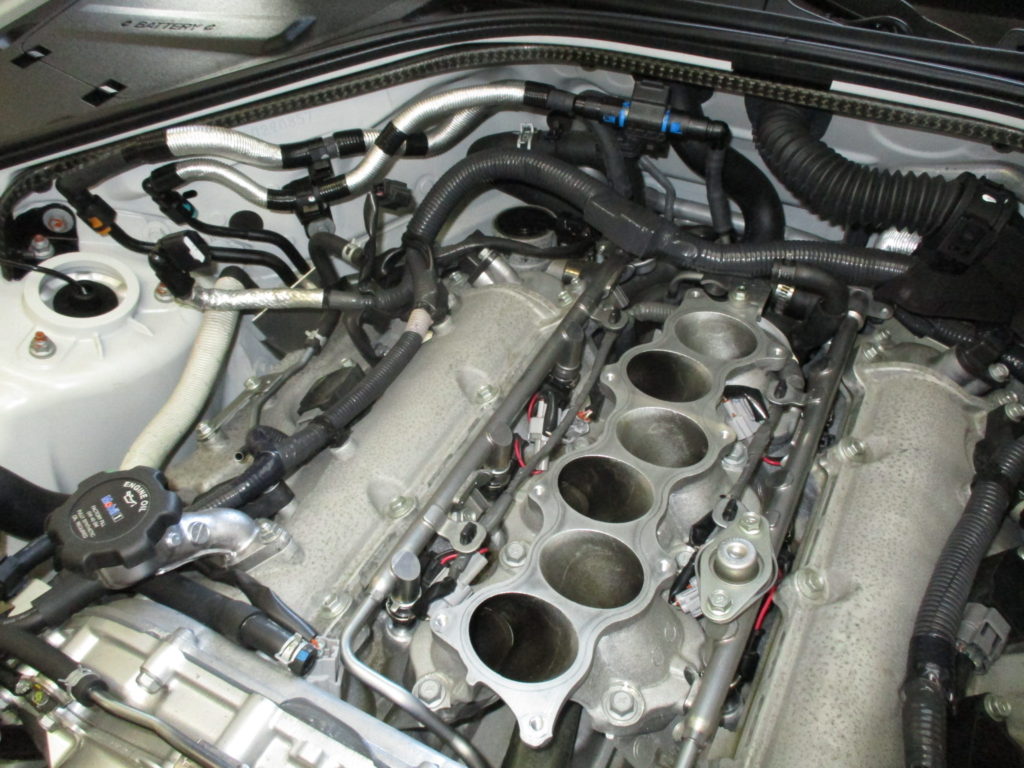 AMS crankcase breather being plumbed: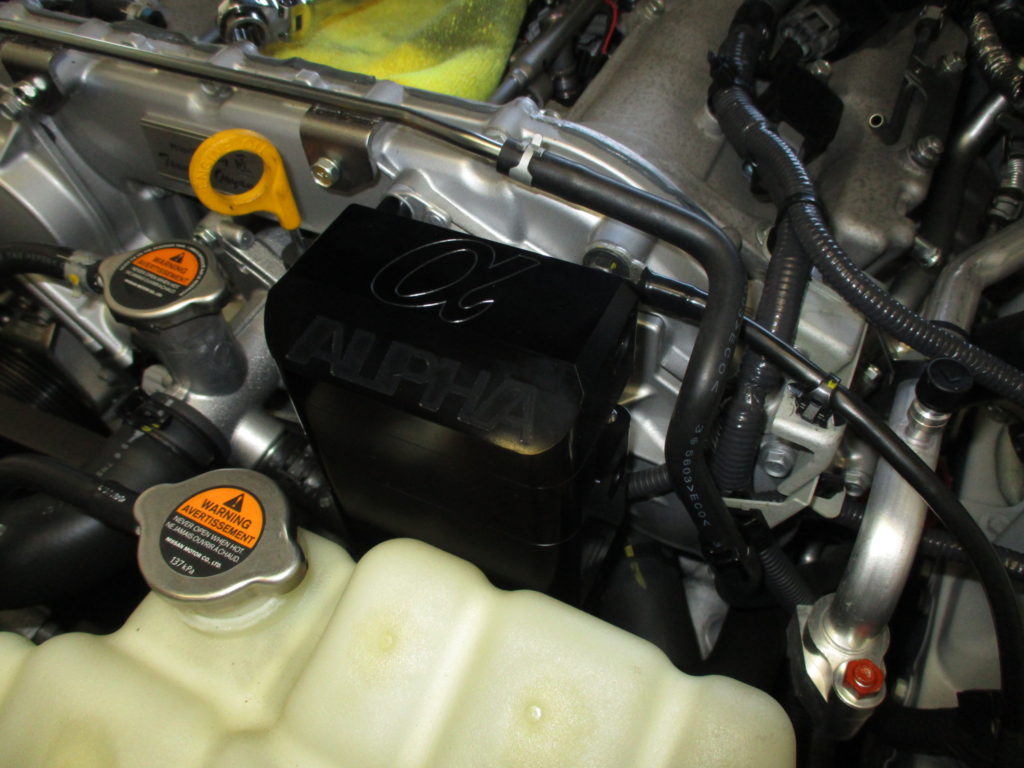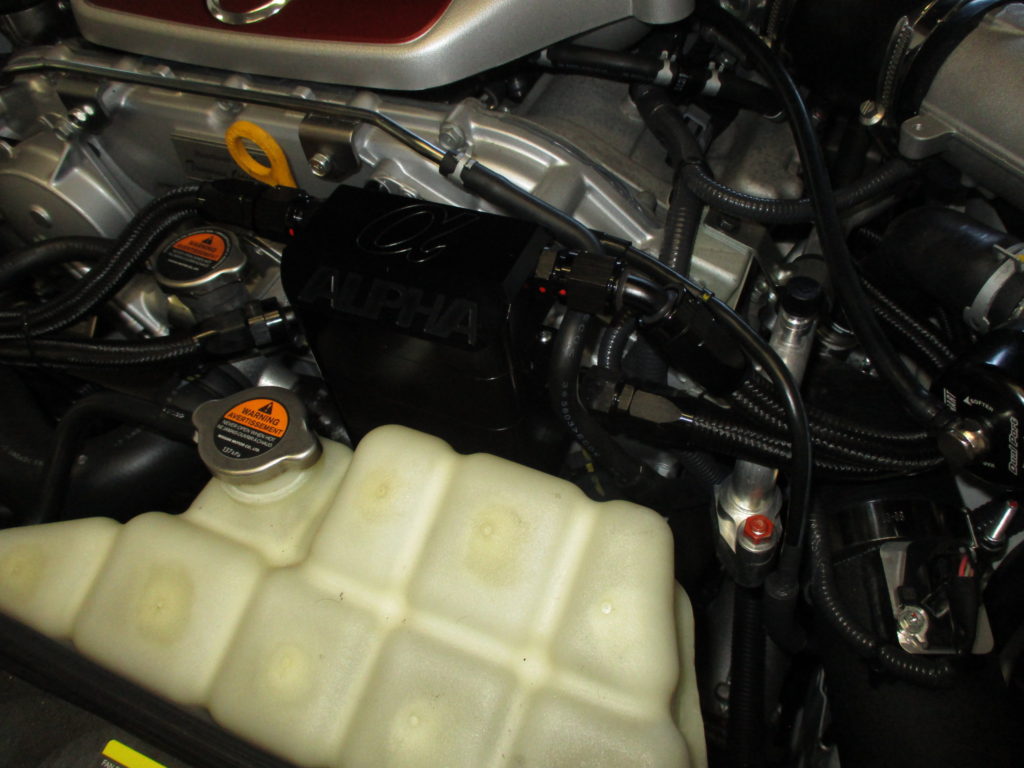 Stock vs Turbosmart BOV: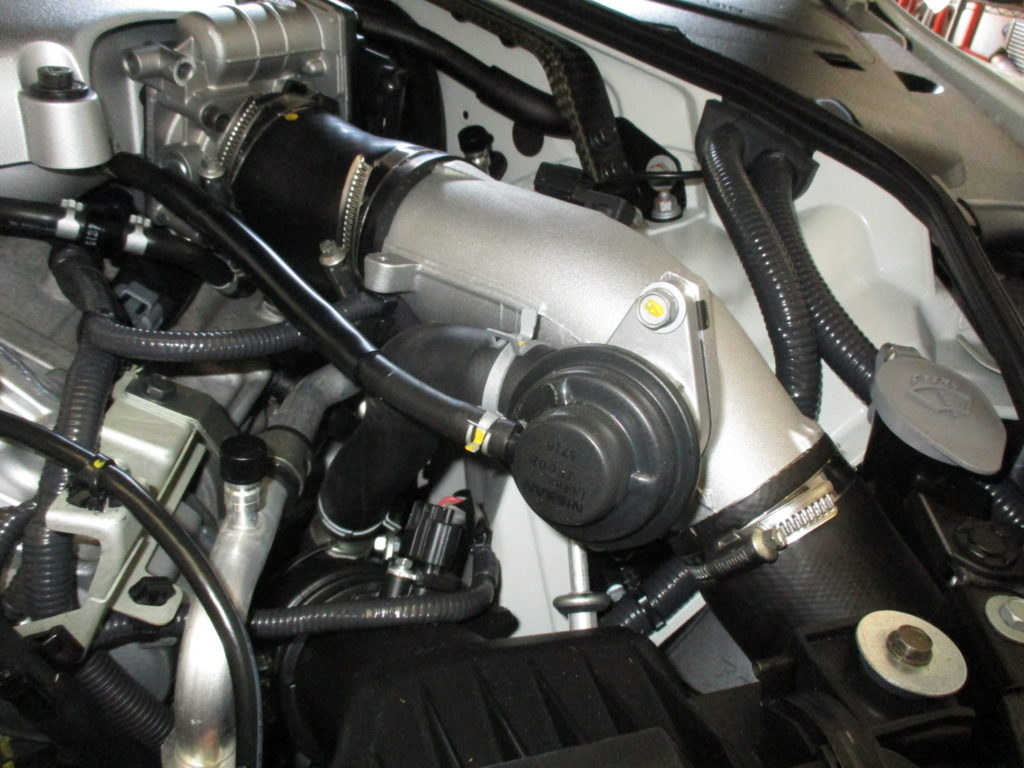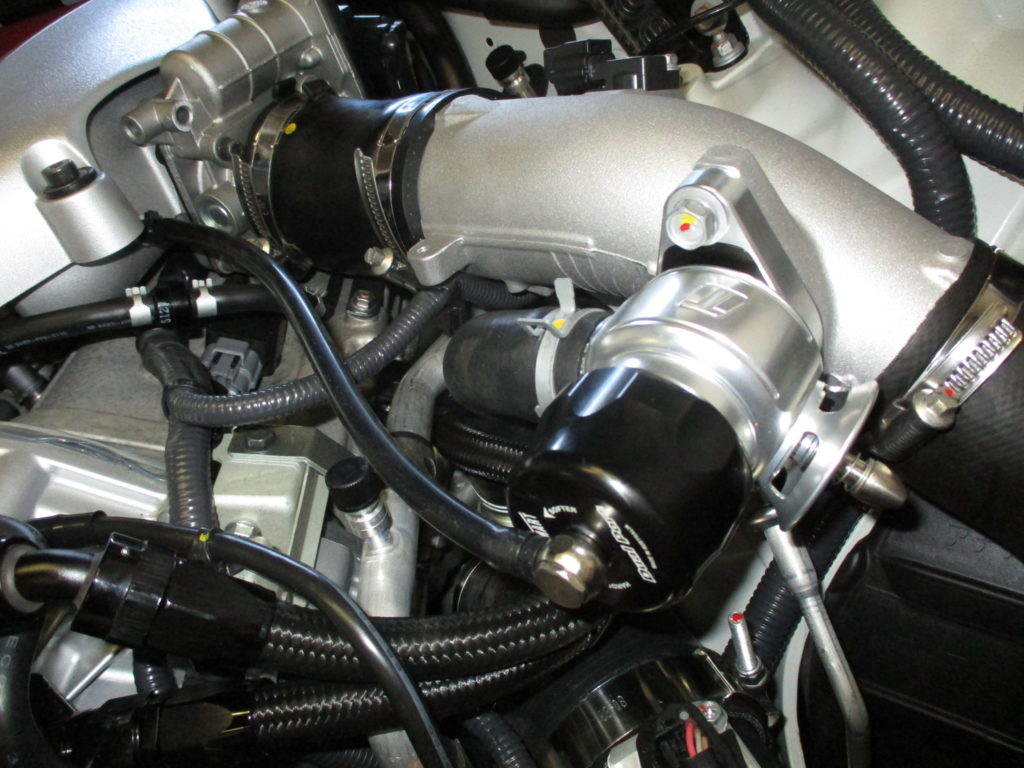 On the lift, AMS cat-less downpipes are installed: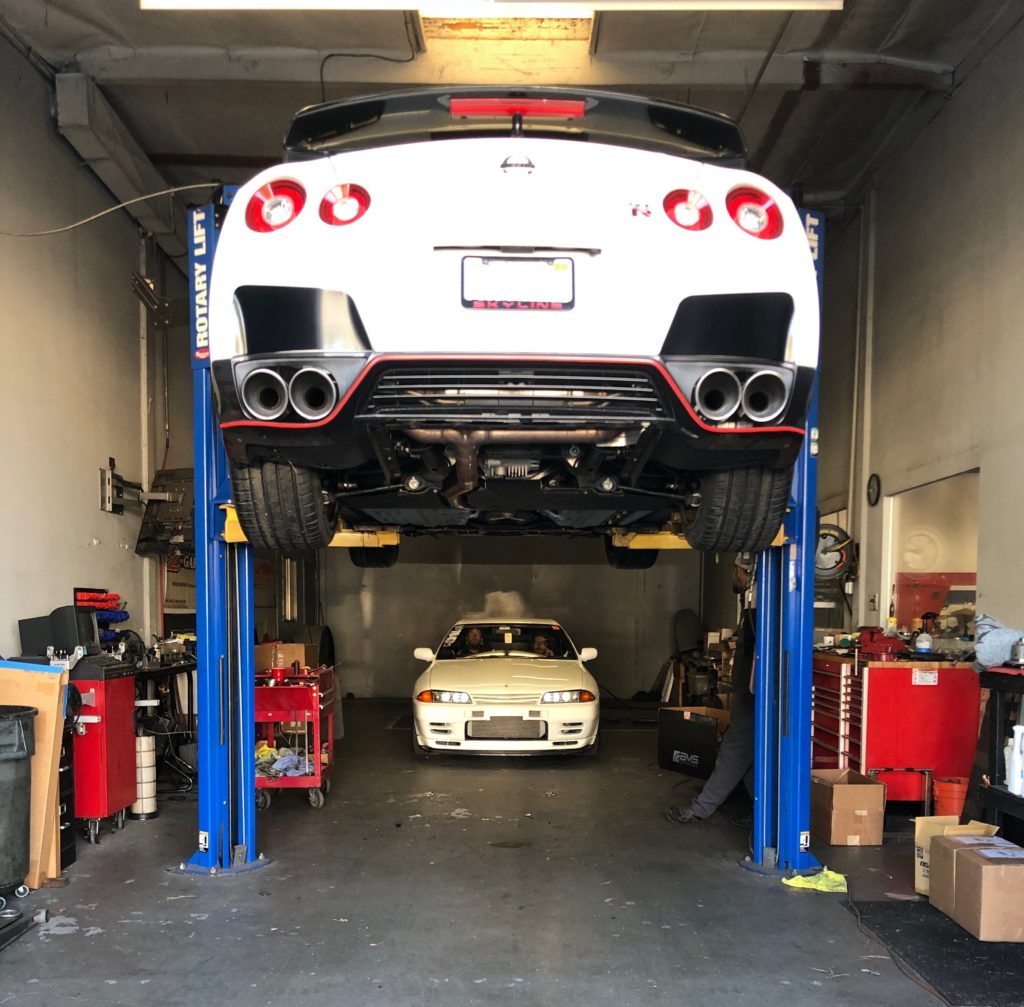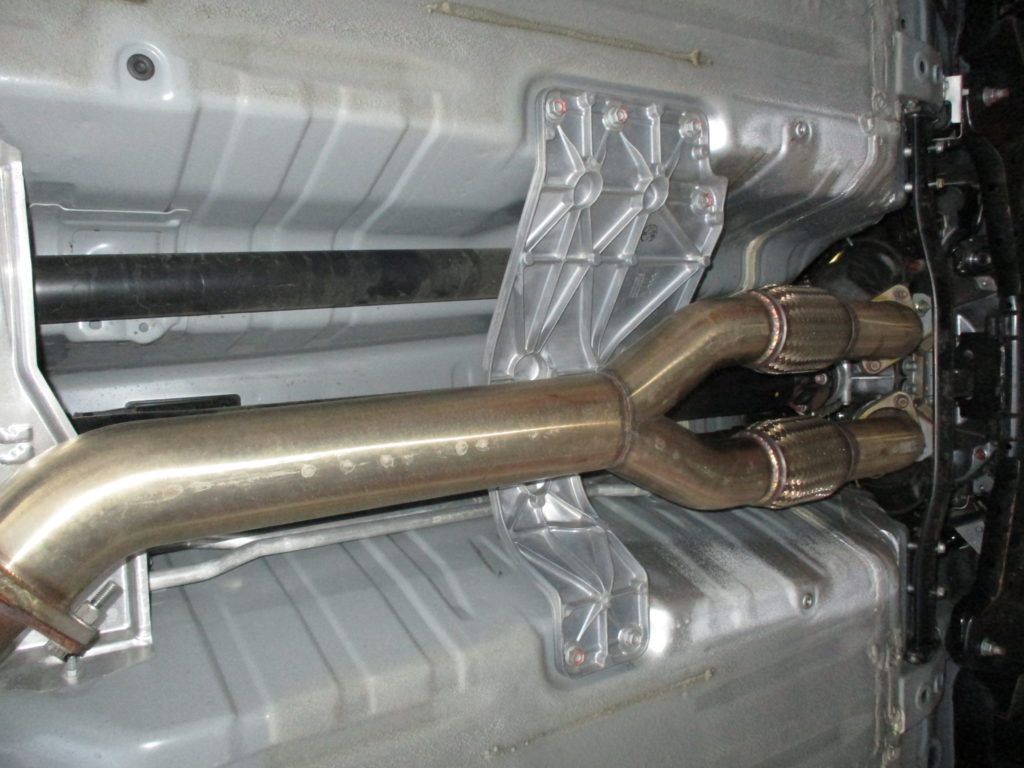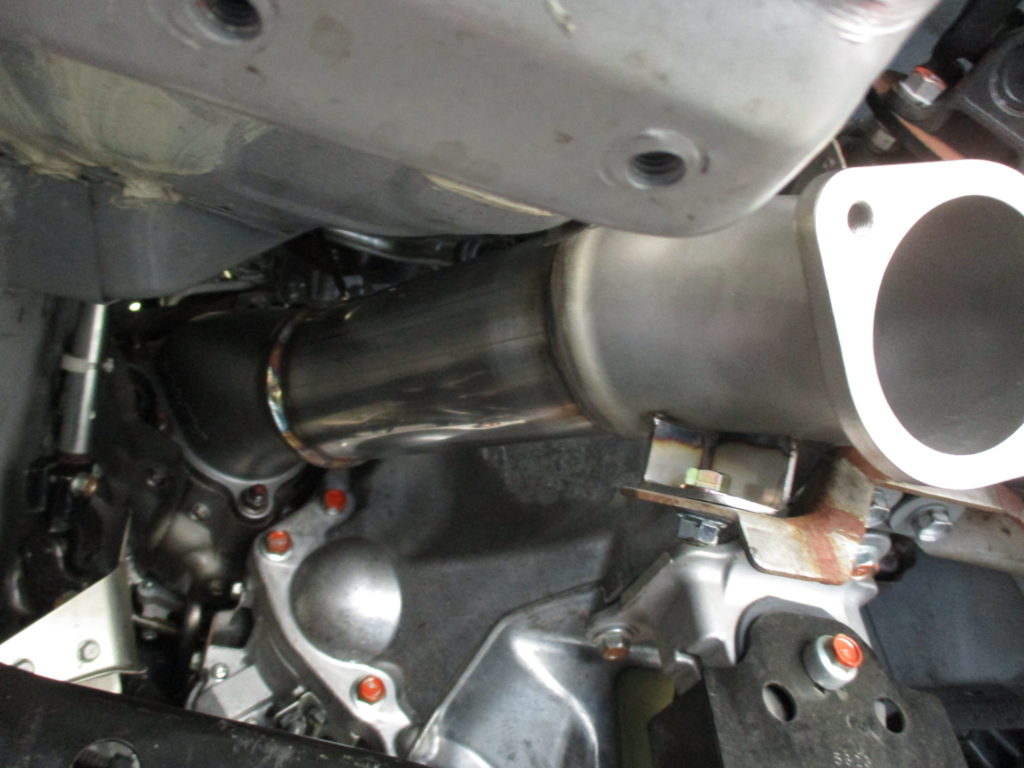 At first glance it is difficult to catch all of the power upgrades in the engine bay, Stock (L) vs Modified (R)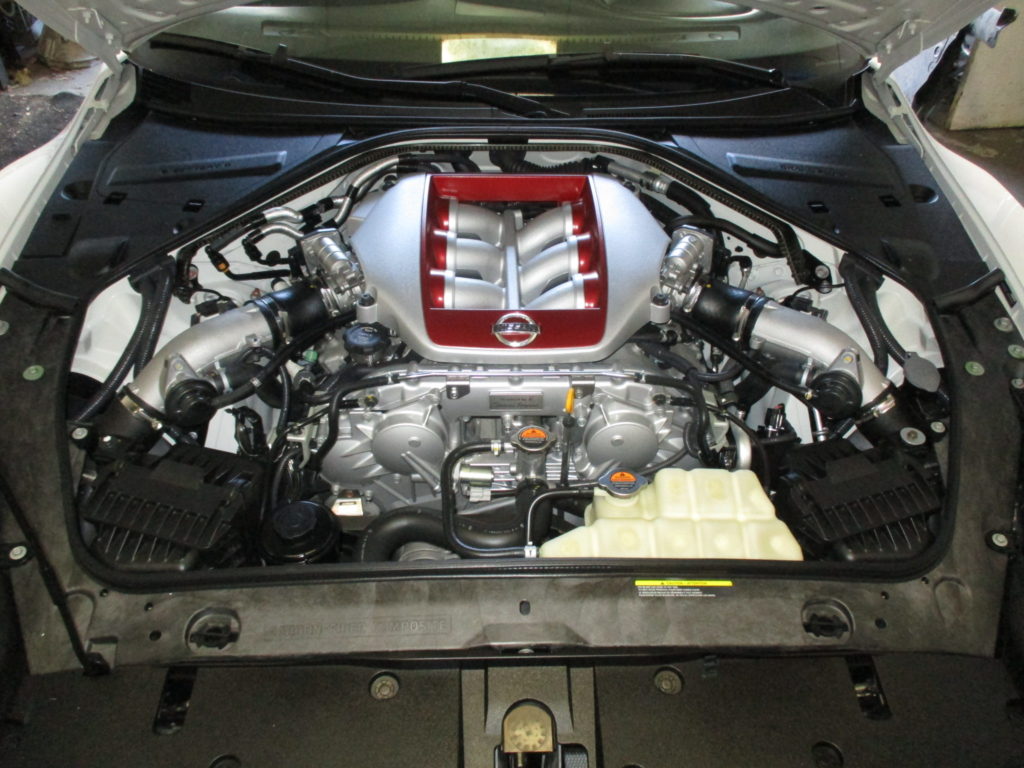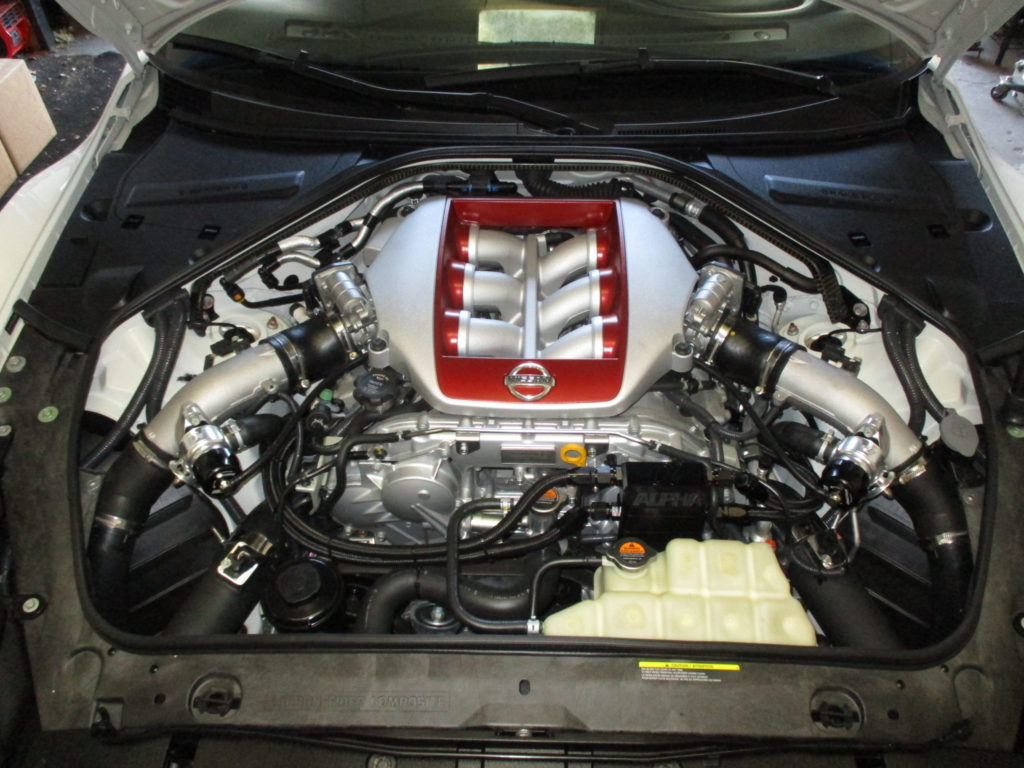 Derek also needed new tires so we mounted fresh Michelin Pilot Sport4S sized 245/40/20 and 285/35/ 20.
Dyno Tuning
Rob dyno tuned the GT-R using an EcuTek flash and Derek also received a USB dongle for datalogging. Baseline power was 495hp/446tq with final numbers of 612hp/604tq to the wheels on E85: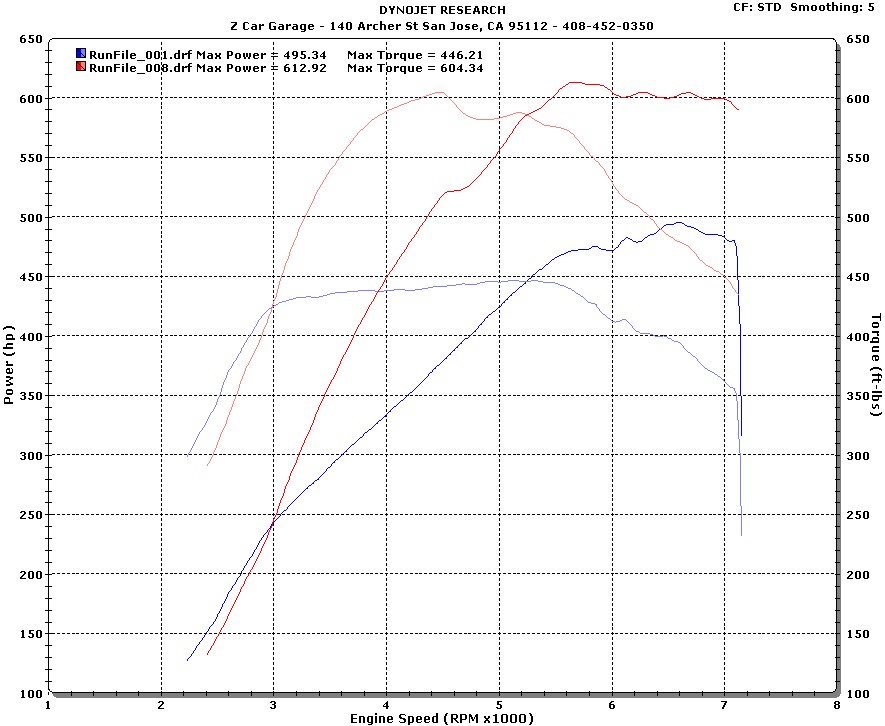 A few plots showing the tuning session: Baseline to 91 octane tune with gains of 65hp/93tq (Left), and the final E85 tune for even more gains of 52hp/51tq (Right):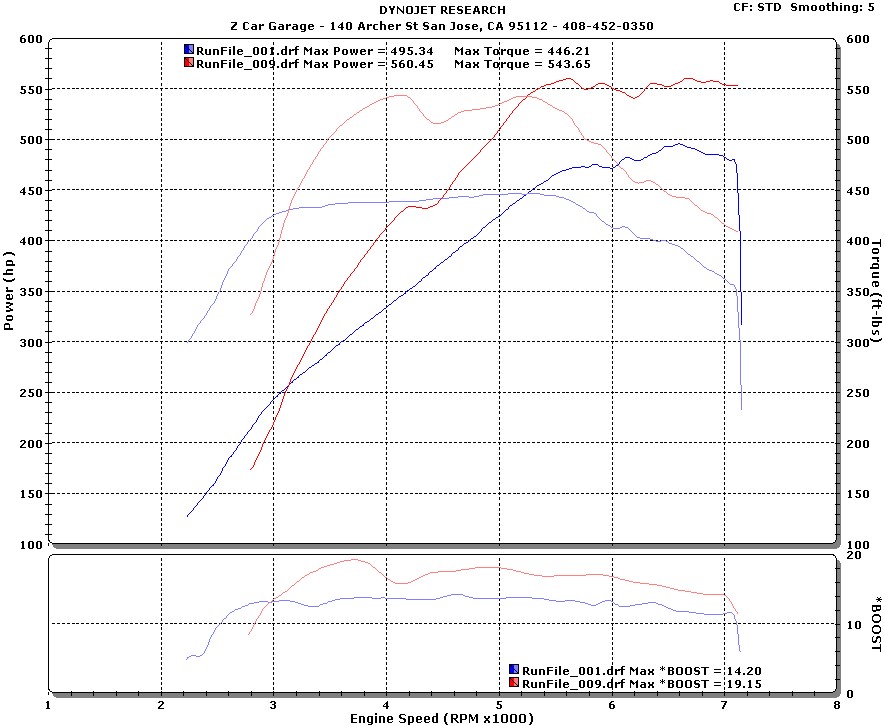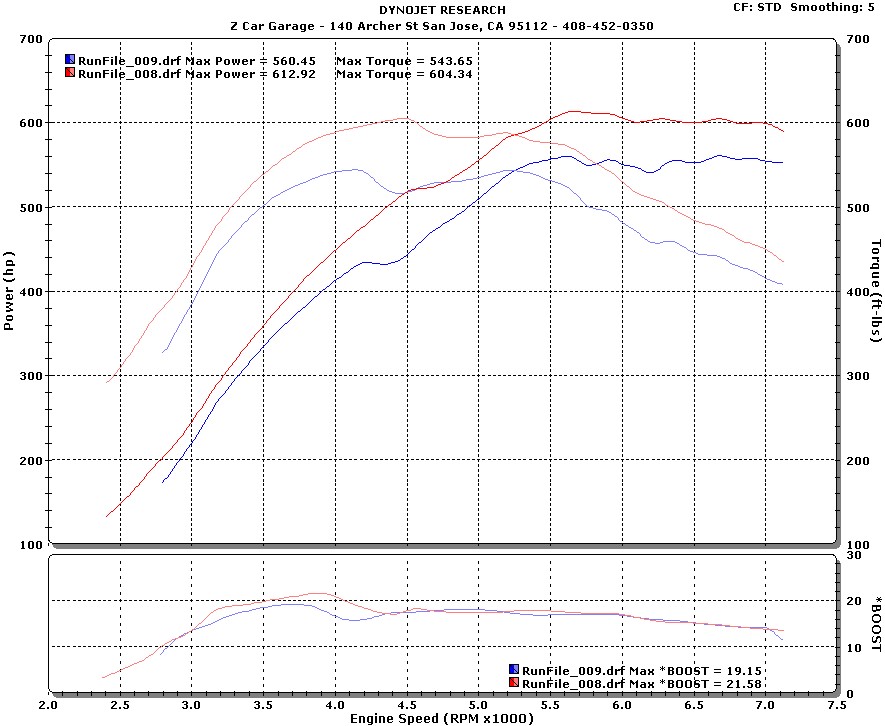 Video of the R35 on the ZCG dyno:
Thanks for letting us work on your GT-R Derek and enjoy the 100+hp boost!